Description
The most obvious trait of wood as a material is its linear structure. When we begin to manipulate this structure that's when the real fun begins! In this class Manipulating Materials // Shaping Wood, students will have the opportunity to create curves, volumes, and 3-dimensional forms out of wood while creating a one of a kind spoon or creative object.
The first portion of this class will revolve around design and development of an object. We will discuss how to plan, mark, and prep material for shaping. We will explore various shaping techniques with the use of hand tools. After sanding and sealing students will leave with a finished product to be proud of.
About Abby Mechanic: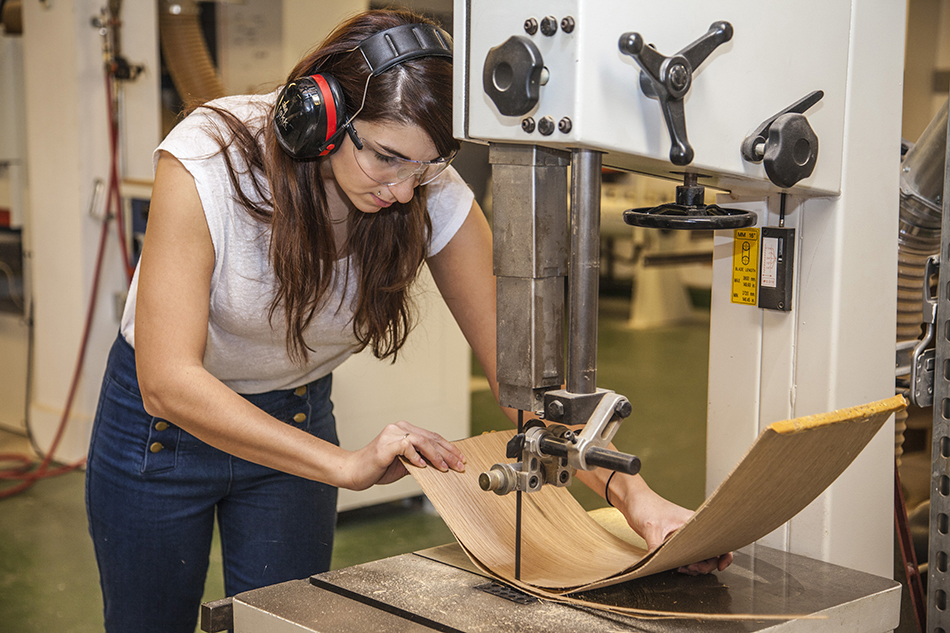 Abby Mechanic is a natural born maker. She received her BFA from the Maine College of Art with a concentration in Woodworking and Furniture Design. Upon graduating she has spent time working in various design studios such as Luur Design, Nate Berkus, and Matter Practice. In 2015, Mechanic began working at Parsons as a technician in their woodworking facility. Since then she has assisted in the 2015 New School architecture Design/Build, and was recently promoted to the position of Coordinator of the Making Center. Abby is now working closely with upper management to implement administrative support for staff hiring, scheduling, and committee work. She works with each Associate Director as well as management to align Making Center objectives across all shops, labs, and facilities, by creating systems and support. Abby feels it is her duty as a young woodworker to continue the legacy of the craft and encourage others to continue to enrich the studio furniture community through her work at Parsons as well as her own series of workshops at Fort Houston in Nashville, TN and Craftsman Ave in Brooklyn, NY.