At Decoteca we are happy to have the spoon Carving classes back! Come and enjoy a morning session of relaxing carving. (2 sessions)
About this event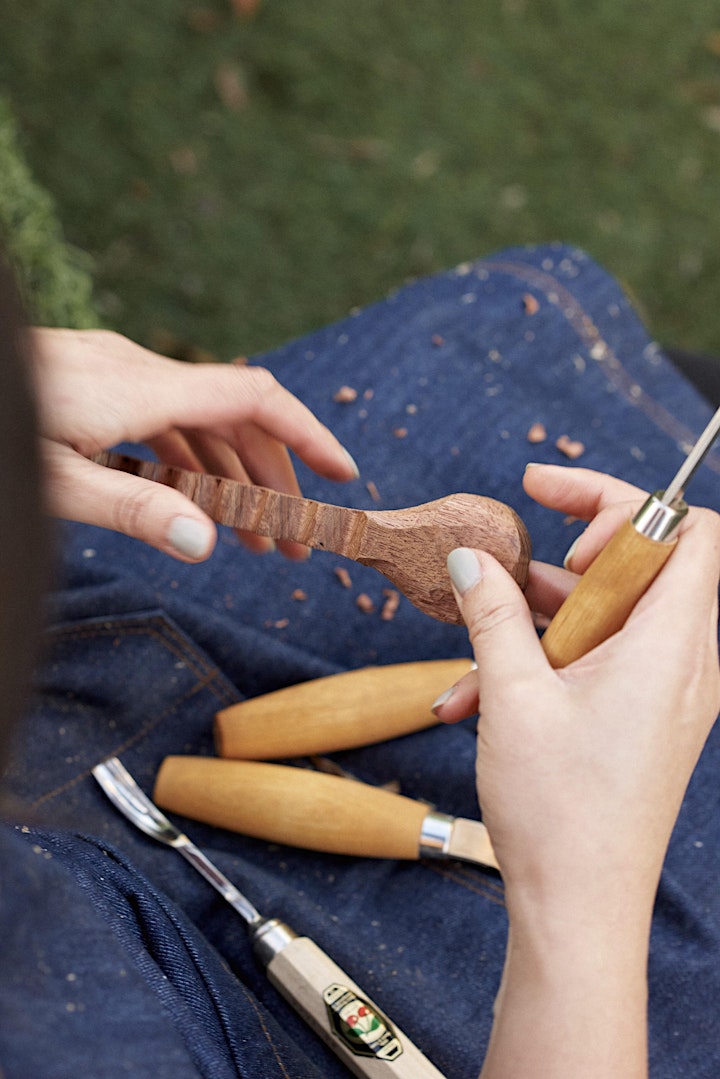 The students will learn all the skills required to reproduce their own wooden spoons; this includes the correct usage of hand and power tools. Classes will begin with a discussion on types of wood, a guide for the tools we'll be using during class, and a general overview about various wooden carving techniques.
After the students have the basic understanding required to carve a spoon, they will be led by Alma, the instructor, in using a spoon gouge to make the bowl of the spoon. This will be followed by designing the remaining elements of their spoon, which includes the handle and the top. When the design is completed, they'll finalise the project using sandpaper and oils. At the end of the class students will have a one of a kind hand-made object that will last a lifetime.
No previous experience is necessary for this class, just a desire to carve a spoon.
This ticket is valid for 2 sessions of three hours each, the second session run on Saturday mornings in June and July 2021.
Contact organiser at www.decoteca.com.au or almarilla@gmail.com