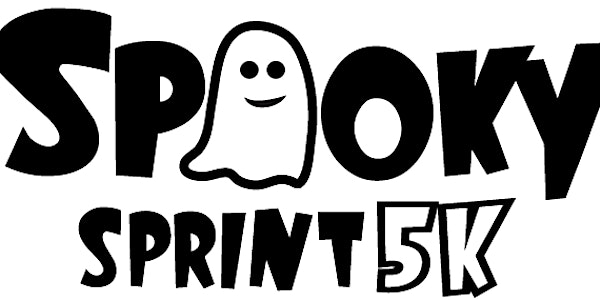 Spooky Sprint 5k 2022
Northview Education Foundation Spooky Sprint 5K Walk/Run Saturday, October 15, 2022 @8:30 a.m. Boulder Creek Golf Club Belmont, MI
When and where
Location
Boulder Creek Golf Club 5750 Brewer Avenue N.E. Belmont, MI 49306 United States
About this event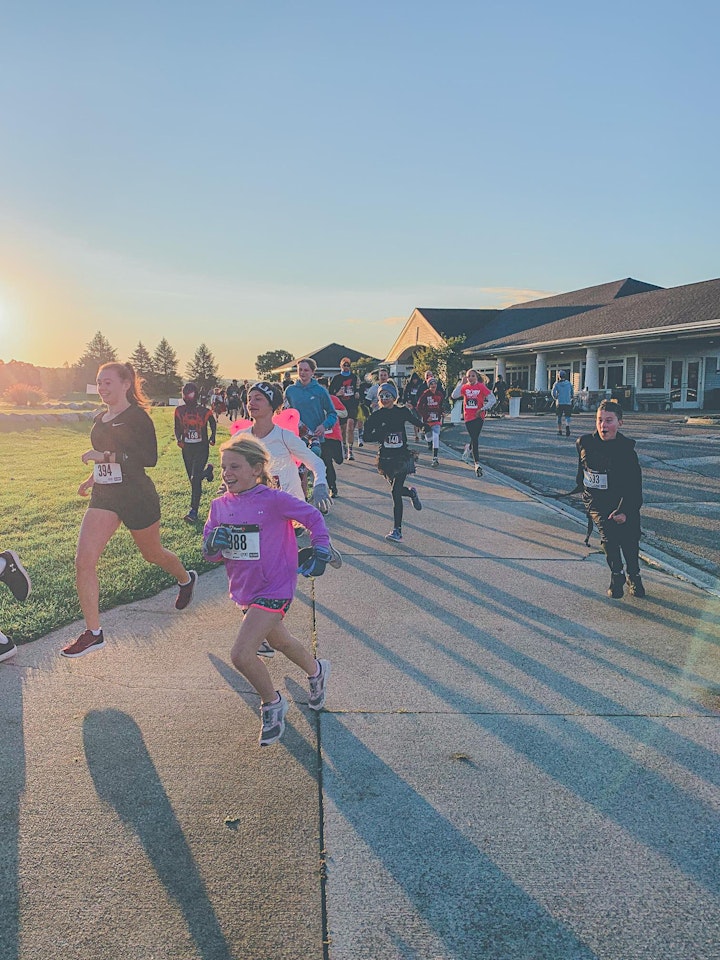 Northview Education Foundation
Spooky Sprint 5K & 1K Walk/Run
Saturday, October 15, 2022
@8:30 a.m. Belmont, MI
DESCRIPTION
What better month for running is there than October with its cooler temperatures and scenic fall colors? Come celebrate Halloween with a fun walk or run! Some of us may be a little too old to ask for candy on Halloween, but that doesn't mean we can't have fun. Zombies, ghouls, and goblins will be haunting the cart paths of Boulder Creek Golf Club in Belmont for this family-friendly event. Have a costume that you just have to show off? Go running in it!
QUESTIONS?
Contact: NEF Email: nef@nvps.net
NEF Website: Northvieweducationfoundation.org
LOCATION
Boulder Creek Golf Club 5750 Brewer Ave NE Belmont, MI 49306
ABOUT THIS EVENT
All proceeds will benefit the Northview Education Foundation (NEF). The NEF is an independent, 501(c) 3 non- profit organization. Funds raised will help ensure that the foundation can continue its mission to assist in the promotion of creative, progressive, and innovative education for Northview students, teaching staff, and support staff by providing support for educational enrichment opportunities beyond the normal operating budget of the school district.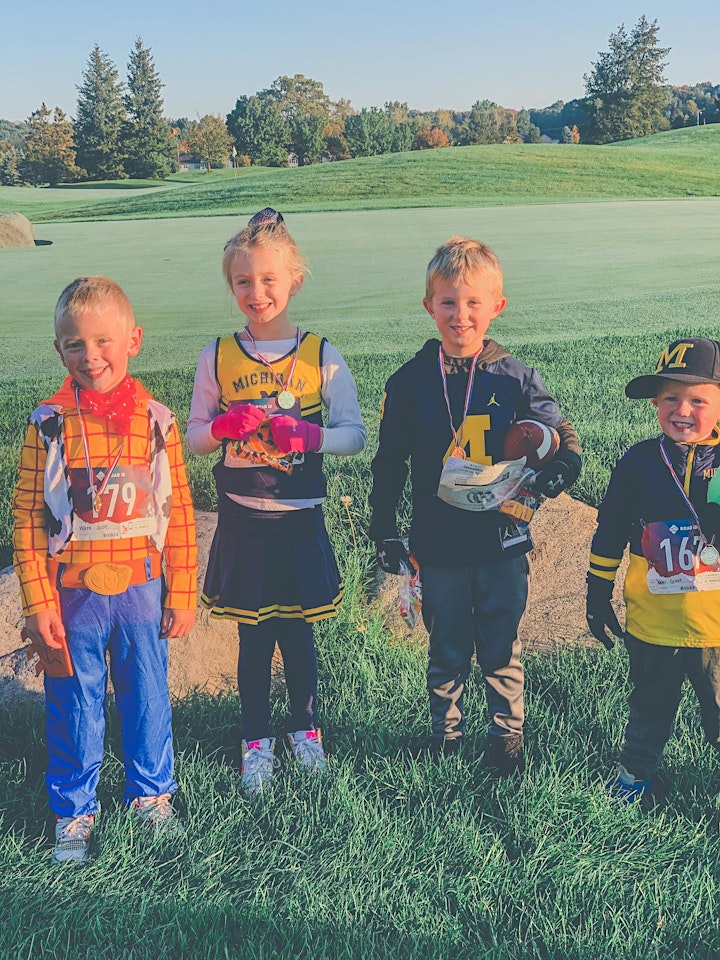 ENTRY FEES
• • $10 for the 1K event; participation medal and candy bag (NO SHIRT)
• • $30 for the 5K event if registered by 10/12/22. Online registration will close at noon. $35 for late registrations (after 12 p.m. on 10/12). 5K participants will receive an event t-shirt.
• • $15 For Purchase of Event Tee Shirt - This is a great option for 1K participants or anyone wishing to support the NEF
• • Online Registration: Visit our website to sign-up via PayPal or to download the registration form.
• • Register by Mail: Download the registration form available on our website. Mail your completed registration and waiver, along with a check, to: Northview Education Foundation, ATTN: 5K Race,
4365 Hunsberger NE, Grand Rapids, MI 49525
131 North & South Directions
• Take 131 to exit #91 (West River Dr.) • Turn Left at signal light • Go East for 5.5 miles • Turn Left at Brewer Ave., club is on the right
I-96 Directions
• Take exit #38 (East Beltline) and turn North • Continue North for 6.0 miles • Turn right on Cannonsburg Rd for 1.0 miles • Turn left on Brewer Ave., the club will be on the right
PACKET PICK-UP AND LATE REGISTRATION
Packet pick-up will be available at Boulder Creek of Friday, October 14th 5-6pm or Saturday morning beginning at 7:45 am and late registration will be available the morning of the event beginning at 7:45 a.m. at Boulder Creek.
5K Run/Sprint/Walk
8:30 a.m. The course will wind through the scenic hills along Boulder Creek's cart path
1K Walk/Sprint
8:35 a.m. The course will wind through the scenic hills along Boulder Creek's cart paths.
SHIRTS
5K participants who pre-register will receive a short sleeve cotton tee shirt with the race logo at packet pick- up. Additional shirts may be available for late 5K registrants during packet pick-up, but there is no guarantee of availability or correct size.
AWARDS
All 1K participants and kids participating in costume will receive a small bag of candy. Medals will be given out three deep in each age group for the 5K event. Age groups are as follows: 10 and under; 11 - 15, 16-20, 21-30, 31-40, 41-50, 51-60, 61+
RACE RESULTS
The 5k event will be timed. The 1K event will not be timed.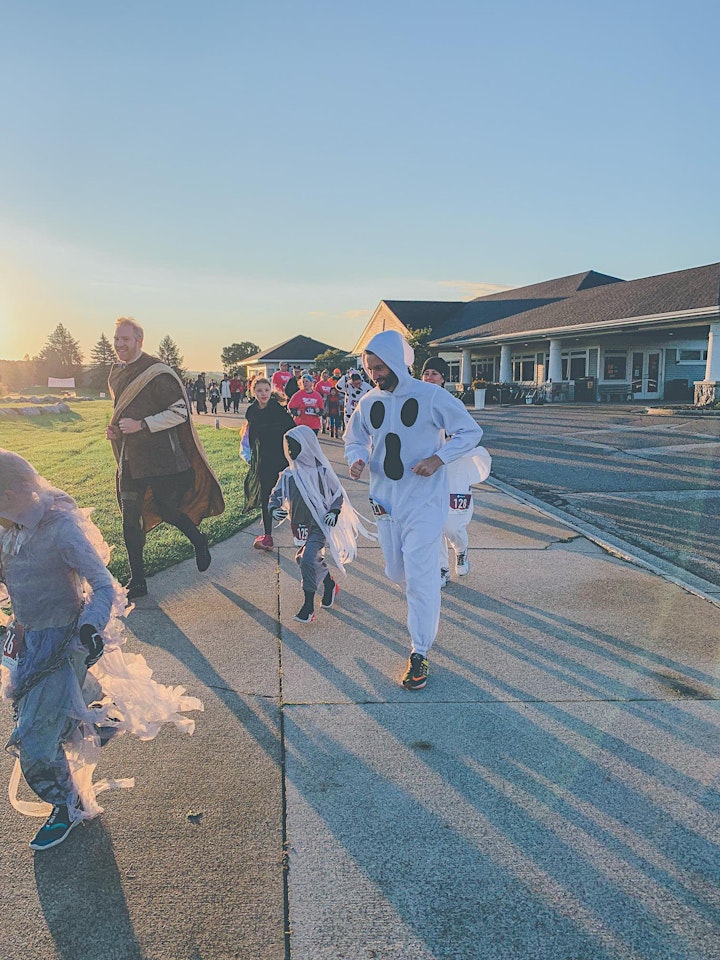 WAIVER AND RELEASE
Read this document carefully before signing. This document has legal consequences and will affect your legal rights and will limit or eliminate your ability to bring future legal actions. In consideration of participating in the 1K or 5K Spooky Sprint Run/Walk, I have full knowledge of the risks involved in the nature of running events, and I understand that I should not participate unless I am medically able and sufficiently trained to do so. I assume all risks associated with my voluntary participation in this event, including, but not limited to, falls or other injuries caused by my own actions, or inactions, or those of others participating in the event, the conditions in which the event takes place including extreme temperatures or precipitation. I acknowledge and agree that there may be other risks either not known to me or not readily foreseeable at this time, and that if I believe event conditions are unsafe, I will immediately discontinue participation in the activity. I fully accept and assume all such risks and all responsibility for losses, costs, and damages I incur as a result of my participation in the activity.
I hereby agree for myself, my heirs, executors, and administrators, to waive and release all rights and claims for damages I may have against the Northview Education Foundation (NEF), its event sponsors, officers, directors, and members and their agents, representatives, successors and assignees for any and all injuries suffered by me as a result of participation in this event, or which may arise out of my traveling to, participating in, or returning from such event. Further, I agree to indemnify and hold harmless the Northview Education Foundation, event sponsors, members, officers, and directors from any liability or expense resulting from my participation in this event. I understand that the NEF is not responsible for the condition of the Boulder Creek Golf Club and I should expect possibility of snow, ice, holes, fallen trees, and animals on or along the trail. I understand I must use caution when crossing driveways and roads.
In the event of incliment weather and the race is cancelled, there will be no refunds.
Parent or Guardian waiver for minors (under 18-years-old) if applicable.
The undersigned parent and natural guardian or legal guardian does hereby represent that he/she is, in fact, acting in such capacity and agrees to save and hold harmless and indemnify each and all parties referred to above from all liability, loss, cost, or damage whatsoever which may be imposed upon said parties because of any defect in or lack of such capacity to act and release said parties on the behalf of the minor and the parents or legal guardian. Minors accepted only with a parent or guardian's signature.