Description
Join DWASF - Diverse Writers & Artists of Speculative Fiction for a spooky

Speculative Fiction Month Meetup
Our mission is to highlight and support diverse creators of science fiction, fantasy, & horror.
Our members are lovers of all things spec, avid readers, new & seasoned writers, award-winning filmmakers, editors, teachers, publishers, and folks just like you.
Let's talk about "What is speculative fiction, anyway?", getting published, and new ways to get your speculative fiction fix on.
Learn about local speculative fiction creators, publishers, projects, new reads, & more. So, come on out, tell us what you are reading/working on, come early for the Solid State Happy Hour - stay for the uber spec weirdness!
*Solid State Books is a few blocks from Union Station, accessible by trolley or car. Parking is in the Whole Foods garage, Union Station, or on the street.
Raw Dog Screaming Press is dedicated to putting into print the highest quality literature from the fringe. If it's dark, deviant, off-kilter and thought-provoking we will sniff it out.

Rosarium Publishing is a fledgling publisher specializing in speculative fiction, comics, and a touch of crime fiction—all with a multicultural flair.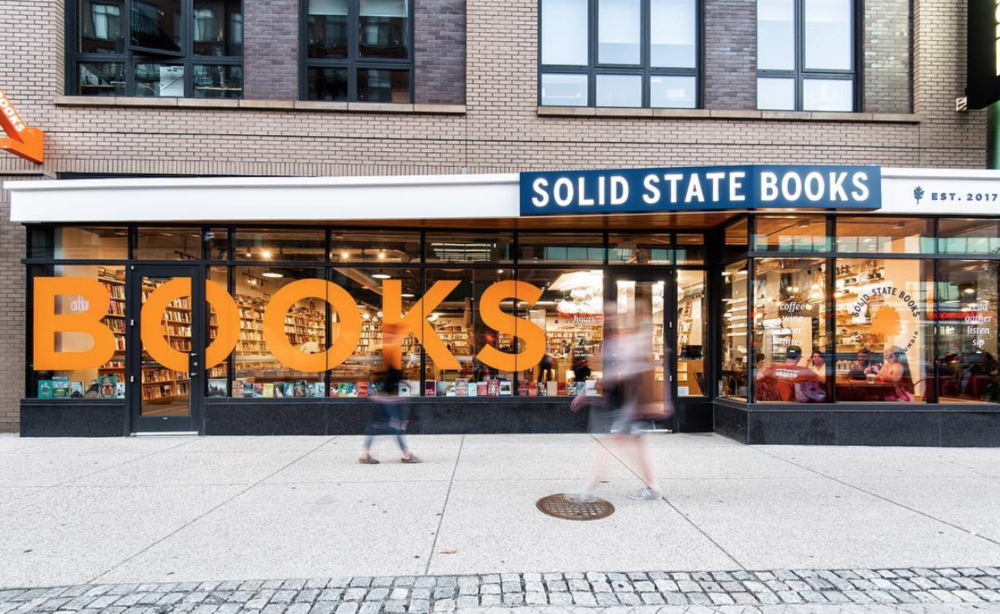 Solid State Books
Washington DC's newest independent bookstore and coffee bar. We are a city of readers, writers, students, artists, activists, and politicos. Solid State Books is the nexus for all of these diverse groups, engaging the community through our slate of dynamic programming and an unparalleled bookstore experience.