Description
Last chance before Halloween! Make your own spooky concrete container to celebrate the haunting season! Using quick-dry mix and a template, you'll leave with your new planter and an airplant, cactus or succulent in hand! Bring a friend or come on your own - it's always a good time and everyone's welcome!
Cost
$30 covers instruction, templates, concrete mix, a plant (airplant, cactus or succulent and potting materials), plus a place to learn and play.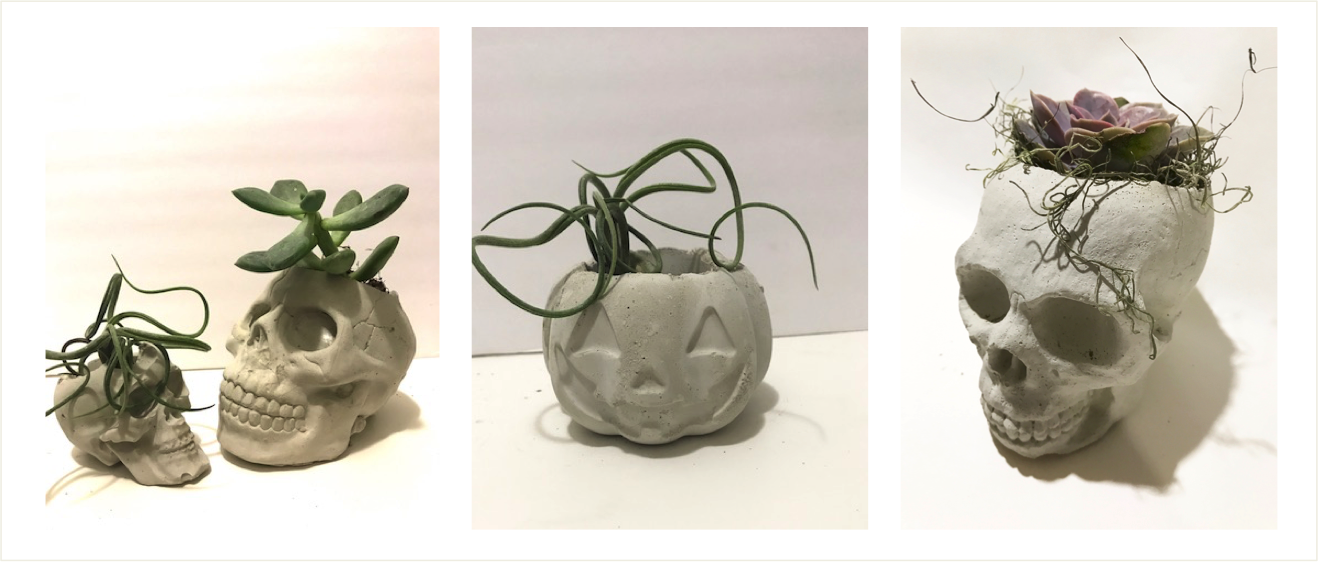 Photos by Jenny Lou
About Kirsten
Kirsten is owner of FreckleFace Collective, a locally based business with a focus on eccentric, vintage, repurposed, and handmade items. Thyme and Place proudly carries several of her planters. Follow her on instagram at @freckleface.collective.