Description
Sponsor ADVOCATE 2019 Annual Spring Conference
Join more than 300 national and state leaders in behavioral health and child welfare, to influence our future through Education, Advocacy, Innovation, Connection
How will you participate?
There are many sponsorship opportunities that will allow your organization to be forefront as we ADVOCATE to build efficient paths to the best outcomes for Ohio's children and families. Share information on your organization with conference attendees as we continue to influence decision makers in our collective and collaborative field.
Check out the sponsor chart and brochure. More ADVOCATE 2019 Annual Spring Conference updates to come soon after the new year!
Sponsor Deadline: Friday, March 15, 2019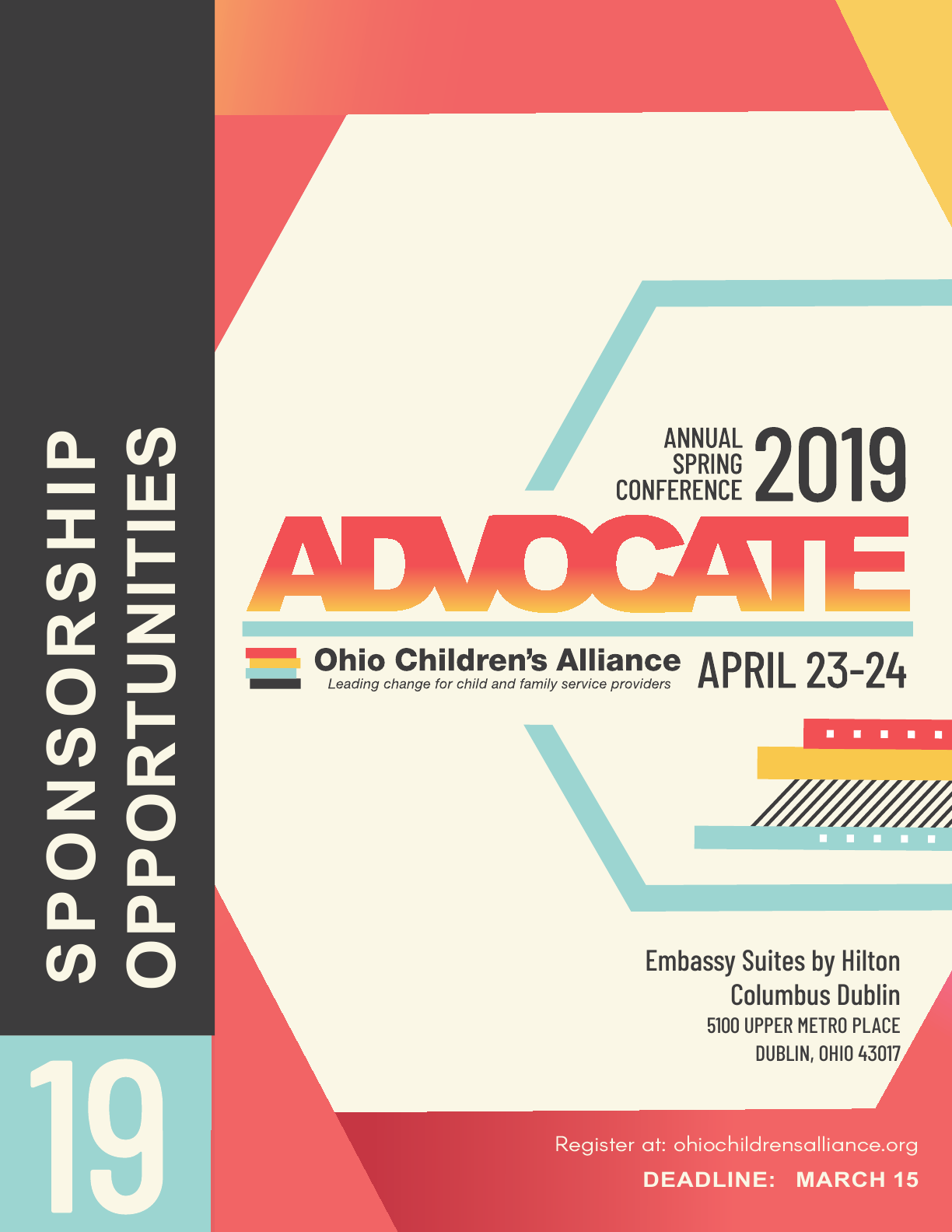 For more information contact Ruthie Zimmerman at ruthie.zimmerman@ohiochildrensalliance.org or 614-461-0014 x1