| | |
| --- | --- |
| Sponsor a Membership Drive | |
Event Details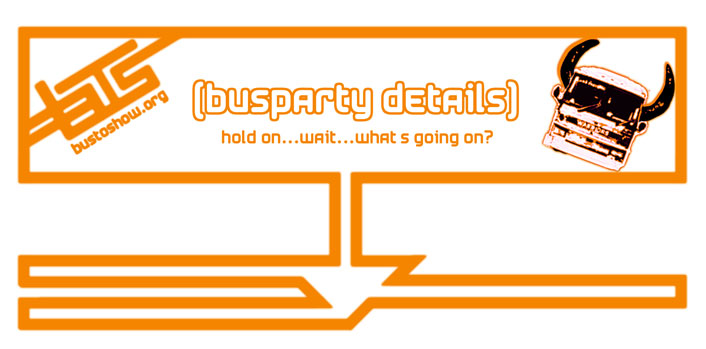 What is a membership Drive?  Think of it as a sampling of the goods that are available day in and day out to Full-Time members of The Basics Fund and Bus to Show.  We show up with a bus and driver, and do our best to show you the time of your lives while keeping everyone safe. 
Anyone can sponsor a Membership Drive for any occasion!  If it keeps you and yours from drinking and driving, we're happy to help!
Birthday Parties
Weddings
Bachelor/Bachelorette Parties
Brewery Tours
Holiday Light Tours with family and friends
Company Outings
Just Exploring another city's night life
Football, Hockey, Basketball Games
Concerts (though most concerts are also posted for small group reservations at bustoshow.org/calendar
Like I said, basically anything
A membership drive includes:
free bus and driver for the night of your choice (as long as there is availability) for everyone in who shows up at your event (50 max) Events longer than 10 hours, or with more than 100 miles of driving may not qualify.
free addition to bustoshow.org/calendar with your event name or organization name if desired
education for your group on The Basics Fund how Bus to Show can help them avoid DUIs and intoxicated driving. (5 minute explanation)
trial membership forms for everyone who rides.
adding your company logo to our highly trafficked website bustoshow.org/calendar
mention in the sponsor section of our newsletter
access to all benefits of TBF membership for your group.  Including free and discounted concert tickets.
Example of Sponsorship logos and links:
To sign up, just reserve here.  We will collect all the information we need during the reservation process.  Questions?  Or if you'd rather have us set it up for you, call 830.299.7762. or email reservations@bustoshow.org
Organizer
The Basics Fund:  Raising funds to pay for artists' health insurance while simultaneously promoting their work through publications and events.

Note: The Basics Fund is a community  & member supported non-profit organization.
www.thebasicsfund.org

Sponsor a Membership Drive