Description
Remember when you were a kid? Remember how exciting it was to climb 10 feet up a tree and just hang out? We've put together two of the most exciting activities from your childhood - riding bikes and climbing trees. The only difference is that the ride will be a little longer, the trees will be much much taller, and instead of soda we'll sip cold craft beer. Pedal with us out to Robertsville, MO to camp and climb. We've partnered with Vertical Voyages to create this epic adventure. They'll be helping us safely climb 25 feet into the canopy of some beautiful MO trees. Check it out here.
This trip is a bit of a double header. We'll be doing the tree climb at Shaw Nature Reserve, but since they don't allow camping, we'll be staying the night at Robertsville State Park. It's about a mile from Shaw Nature Reserve.

Shaw Nature Reserve is an extension of the Missouri Botanical Gardens. At Shaw Nature Reserve, native Missouri vegetation, animals and insects are protected from elements that may threaten their natural existence. Areas such as prairies, wetlands, woodlands and rivers are represented to offer environments for these plants and animals to exist naturally. The reserve is over 2,400 acres.
Robertsville State Park has it all - bluffs, creeks, the Meremac river, thick forest, and open prairie land. This state park offers fishing, boating, camping, hiking to name a few.

---
Ticket prices includes:
Safely guided pre-planned bicycle route

Tree climbing led by certified instructors

All climbing gear. (harness, shoes)

Mechanical support for the bike ride

Primitive camp site

2 meals cooked over the fire: Dinner on the 28th will be hamburgers, hotdogs, grilled veggies, smores, and ice cold beer. Breakfast the following morning will include Sump Coffee, bacon, eggs, potatoes and veggies.

Firewood

Transportation of overnight gear. All participants are limited to one bag.
---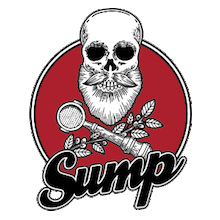 *Ticket are non-refundable.
**This is a "rain or shine" event
Date and Time
Location
Refund Policy