Spokane, WA - Come Play Robert Kiyosaki's Cash Flow 101 with New & Seasoned...
Description
Thank you for registering before attending, the details and address will also be sent to the email address you used to register for this event.

Learn how to get out of the rat race of life through real estate investing! Its Free, just get registered so we can save you a seat! We begin at 6:15pm and wrap it up at 8:15pm, however, we usually end up staying later to talk deals and strategies for our market. First timers are encouraged to come and experience the game and the fun! As well as seasoned individuals that enjoy networking.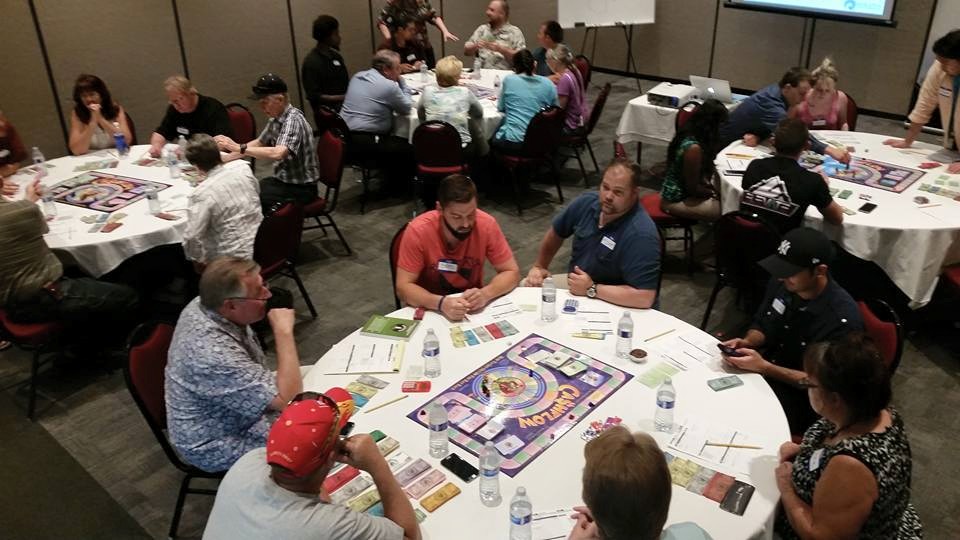 DESCRIPTION
What is Cashflow?
Cashflow is an educational board game created by Rich Dad founder Robert Kiyosaki.
The purpose is to enhance financial literacy by conquering real life situations using real life financial strategies.
It's a unique and exciting illustration of how to get out of the Rat Race and onto the Fast Track!
It teaches us how to make our money work for us; not the other way around!
Come out and meet like-minded people of all levels for a casual, supportive, fun and game-oriented environment; who are on the fast track to generational wealth!
CashFlow the fun and free way to financial freedom!
The game nights starts with a 30-minute topic discussion then playing Robert Kiyosaki's (Rich Dad®) Cashflow® board game to beat the rat race.
Hosted by experienced investors and mentors, our mission is to educate and inspire people and their families to be masters of their own wealth creation and to attain financial freedom.
People of all levels of experience are welcome; from beginners to experts. We teach you the mindsets and tools that you can use to win the Cashflow® game as well as the game of real life!
***SEATING IS LIMITED***
Image result for cashflow
CASHFLOW starts you in a typical 9-to-5 job (that's not the fun part) and takes you on a journey to build up an arsenal of assets that will propel you into the fast track where real wealth is built (the fun part). www.richdad.com/apps-games/cashflow-boardgame
www.richdad.com/apps-games/cashflow-boardgame
How can a game make you wealthy? What makes CASHFLOW different from other financial resource games?
CASHFLOW not only teaches you how to invest and acquire assets but most importantly how you behave within investing scenarios. You can test out strategies for building wealth you might never try in real life. If you're a saver, try aggressive investing. If you're a risk-taker, try slow growth. Win and Learn!
http://slideplayer.com/slide/4747050/
What if I have never played before?
Our Cashflow game nights are fun and friendly events that allow you to explore the principles of investing and business ownership in a safe learning environment. We start every game session with an introduction to Cashflow 101 so if you have never played, no worries!
Why play with a group?
You can play Cashflow on a mobile device or computer, but there is nothing like testing your skills with real people and introducing yourself to others who want to build wealth, start businesses and share ideas. Come network with like-minded individuals, many of whom are currently investing in real estate and running their own businesses!
REGISTER NOW TO RECEIVE ADDRESS AND MARK YOUR CALENDAR!