Description
Save the date for the first annual Spokane Public Schools Foundation STEAM Powered fundraiser supporting Science, Technology, Arts and Mathematics in Spokane Public Schools.

Join civic and corporate leaders who support Spokane Public Schools Foundation mission of excellence for everyone with your generous individual or corporate donation at this dining event. View student demonstrations from current foundation grant awards and see first-hand how grant dollars are providing opportunities to students that might not otherwise through the simple grant process.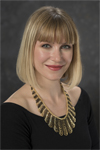 Keynote speaker Bonita Burke, Ph.D., is a 1997 graduate of Rogers High School in Spokane. Dr. Burke is a Technical Staff Member at the MIT Lincoln Laboratory, where her groundbreaking work in fusion energy modeling established her role as an expert in the field. Bonnie will discuss her journey from the classrooms of Roger's High School to one of the nation's leaders in the field of plasma physics. Dr. Burke is also a strong advocate for developing a diverse and inclusive culture in the sciences and will share her work as chair of Lincoln Laboratory Women's Network at MIT.