Description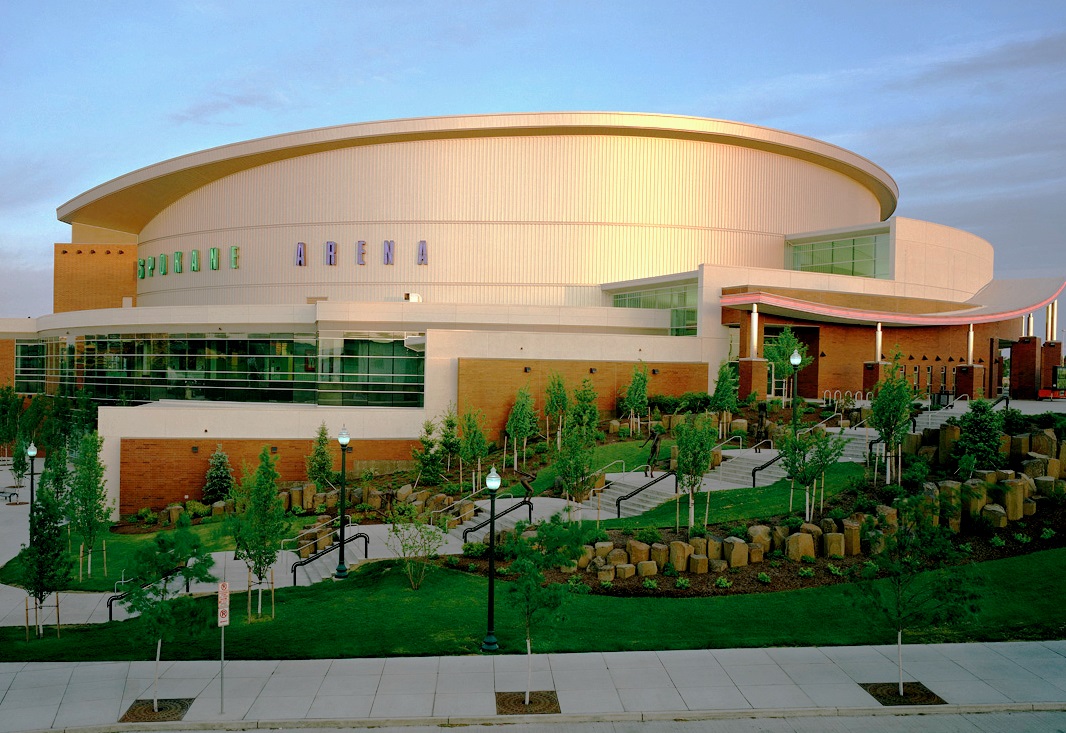 2017 SFCC Commencement Location - Spokane Arena, 720 West Mallon Avenue, Spokane, WA 99201
---
Congratulations 2017 Spokane Falls Community College Graduates!
This is an exciting time for each of you and your families. Whether you plan to continue with your education or enter or continue in a career, please take time to stop and reflect on your accomplishments. Graduation is the first milestone of all of your hard work. Please celebrate how you replaced the apprehension that you may have felt entering our classes for the first time with focus and determination. Step back, take a breath and be proud of what you have completed.
We know that for you this is only the beginning. With a degree from Spokane Falls Community College, you are prepared well for the next steps of your life. Thank you for choosing Spokane Falls Community College and best of luck as you travel down that next road!
Janet Gullickson, Ed.D.
President, Spokane Falls Community College

---
FREQUENTYLY ASKED QUESTIONS (FAQs)
CAP & GOWN
A cap & gown is required to take part in the ceremony. SFCC provides a keepsake cap, gown and tassel for students participating in the commencement ceremony and, if eligible, an honor cord. Additional tassels may be purchased when you pick up your cap & gown. Honor cord eligibility is based on overall college level GPA of 3.50 or better,as of winter quarter 2017.
CHILDCARE
Childcare for graduating students, who have children currently enrolled at the Early Learning Center, will be available June 16th at the ELC. Pre-registration is required. Make reservations no later than June 12th by 4:00 p.m., by calling 533-3624. Children must be picked up from the center no later than 6:30 p.m. A legal guardian or authorized emergency contact must sign the child in and pick them up.
PARKING AND TRANSPORTATION
Arena parking is FREE for SFCC graduates & their guests attending the commencement ceremony.

There are also STA Shuttles available (charges will apply for guests) - https://www.spokanetransit.com/routes-schedules/route/01-plaza-arena-shuttle
WHAT CAN I BRING TO THE ARENA?
PLEASE DO NOT BRING PERSONAL ITEMS! There is no storage for purses or bags. You will be standing on concrete for up to one hour prior before the ceremony begins.

WEAR COMFORTABLE SHOES!
STUDENT ARRIVAL
Graduates, please use the lower level Mallon Street entrance (across from Flour Mill).
You should arrive at the Arena (with your cap and gown) ONE HOUR PRIOR TO THE CEREMONY.
There will be tables located in the lower level south corridor where you will pick up two 3x5 cards with your name and program listed on them.
There will be signs and ushers throughout the Arena to provide directions to the lineup area and will assist you with line up and procedures.
GUEST SEATING
All family & guests should use the Main entrance to enter the Arena. Guests are not allowed in the student line up area or on the floor of the arena. Guests do not need tickets to attend the ceremony.

Ushers will be available at the ceremony to assist with seating. Guest seating will begin approximately 1 hour prior to the beginning of the ceremony.
Special Needs Assistance
Seating areas will be designated for people with special needs. If members of your party require accessible seating, please identity yourself to a staff member and they will assist you. Be advised that accessible seating is limited; therefore, non-disabled members of your party may be asked to relocate to make room for others with special needs. We ask that you limit seating in the special needs area to one attendance per person with disability. Thank you for your cooperation and understanding.
CEREMONY
Marshalls will escort you through the procession to be seated and then through the ceremony. During the ceremony you will give one of the 3x5 cards to the photographer's assistant at the corner of the stage. Give the other 3x5 card to the Dean standing at the podium. The Dean will read your name as you receive a diploma cover. You will shake the President's hand (photo taken here), exit the stage and continue the procession to your row of chairs.

Graduates may not leave the arena floor until all degrees have been awarded and the recessional march is completed.
FAMILY AND FRIENDS UNABLE TO ATTEND CEREMONY?

The SFCC Commencement Ceremony will be available online for live streaming beginning at 3:00 pm. http://www.spokanefalls.edu/College/Graduation.aspx?Page=PV5
How can I contact the organizer with any questions?
Please contact the Commencement Committee Organizers at 533-3500. We will be happy to assist with any questions you may have.