About this Event
Splintered Sunlight (Grateful Dead tribute)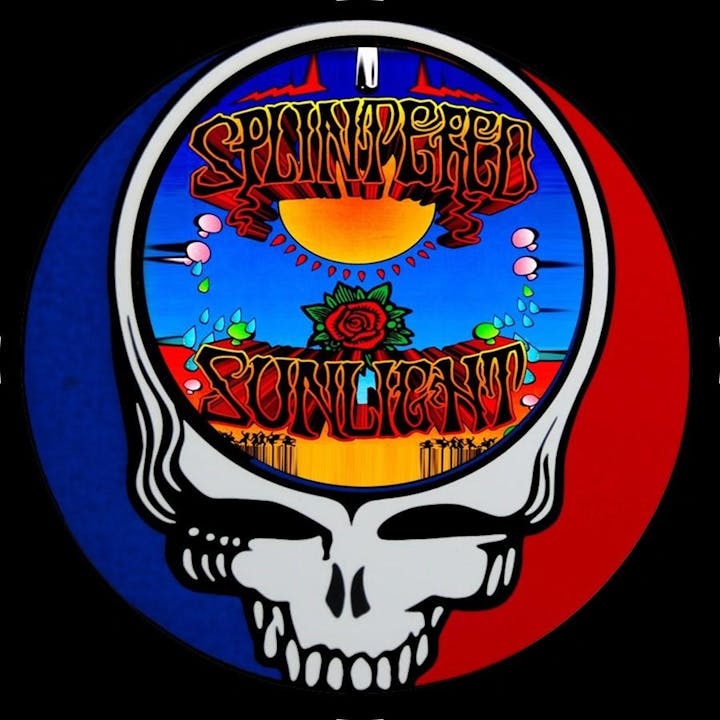 Splintered Sunlight formed in 1992. "Splintered" quickly became the most popular Grateful Dead Tribute band in the Philadelphia area gaining praise from Dead Heads and Non Heads alike. Since that time, Splintered Sunlight has become a permanent fixture for music in the Mid Atlantic region.
One-Eyed Jack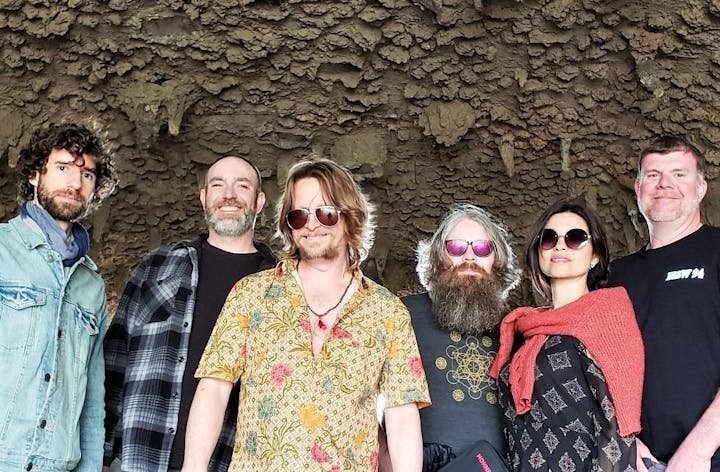 For over two decades, One-Eyed Jack has been entertaining audiences throughout the US as New Jersey's top jam band.
Formed by guitarist Gary Gallagher as a psychedelic garage band, One-Eyed Jack's earliest performances were in Grateful Dead parking lots during the 1990s. With the arrival of guitarist/lyricist Joe Boris, came brilliant songwriting described as, "Dylanesque" by Relix magazine. After bassist/lyricist Adam Riley joined, the song repertoire doubled and the music gained power. Vocalist/lyricist Rosie Lazroe brought a presence of both fire and lightning with her dynamic voice and songwriting. Then came the driving rhythm section of Vincent Smith, known for drumming that goes beyond the technical, into deeper transcendent spaces. The wild wizardry of Tim McCullion on keyboards rounded out the sound by sending the music and listener on a colorful voyage.
Through various lineup and style changes, the original sound has remained – powerful psychedelic rock & roll featuring dual guitars mixed with heartfelt lyrics that touch on both the spiritual and the surreal.
One-Eyed Jack has released four original, well-received albums – "Before Alone," "Live at the Lion's Den," "Sunlight Blue Madness," and Keep Your Head." A fifth release is in the works.
According to John Lynskey at Hittin' the Note magazine, "...'Keep Your Head' reaffirms why One-Eyed Jack is one of the most innovative bands on the jam band scene today. There are many groups that call themselves jam bands, but these guys are true musicians who know what jamming really is. One-Eyed Jack learned from the best, and "Keep Your Head" shows they have put their education to good use. One-Eyed Jack is the real deal."
As successful as their recording career has been, One-Eyed Jack are equally known for their thrilling, live performances. With a pulsating light show set to cosmic jams, their psychedelic blend of rock & roll transforms the audience to higher levels of grooviness and consciousness, creating an atmosphere to dance and "freak freely."
One-Eyed Jack has shared bills with Bob Weir, Mickey Hart, Hot Tuna, Dark Star Orchestra, Karl Denson's Tiny Universe, David Grisman, Keller Williams, Railroad Earth, Galactic, Oteil Burbridge and many more.
Performers
Date and Time
Location
Refund Policy