Veranstaltungsort
Velodrom - Veranstaltungen Berlin
Paul-Heyse-Straße 26
10407 Berlin
Germany
Rückerstattungsrichtlinie
Spliff'n'Riff is back in the secret urban garden hideout with Revvnant as TRIO, Tourette Boys, Ursular and DJ Sashion to get you up & high!
Zu diesem Event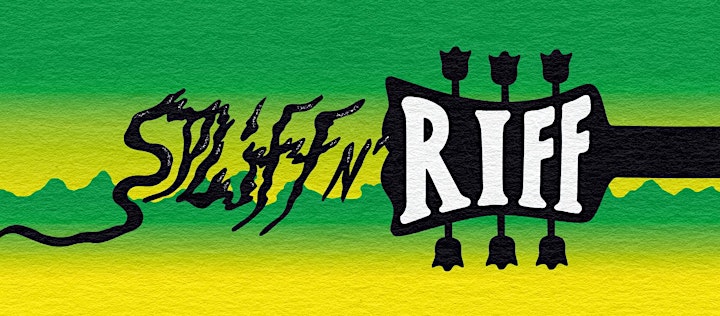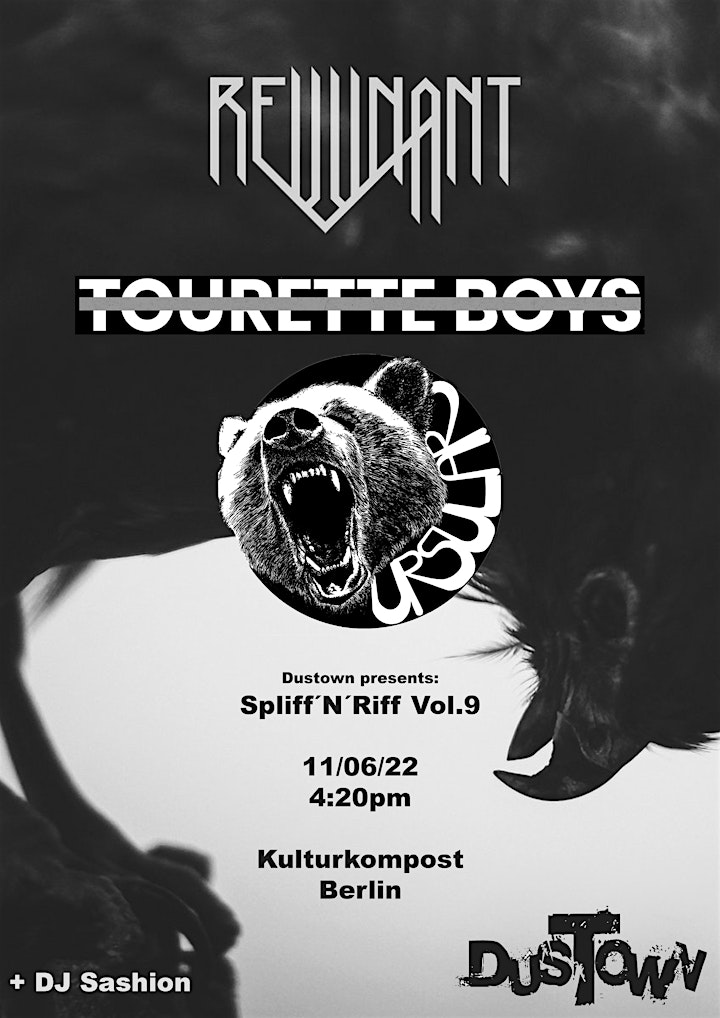 Revvnant
is the new creation of songwriter Elias Schutzman (drummer of The Flying Eyes and Black Lung) that finds him leaving percussion behind for analog synthesizers, drum machines and fuzz pedals. Drawing from the realms of trip-hop, dream-pop, industrial and doom, the sound cannot be defined by any one genre. Although Revvnant is Elias' solo vision, the band is a shape-shifting outfit of collaborators, including Trevor Shipley on keyboards and Sidney Yendis (mem. of Burnpilot) on drums
https://revvnant.bandcamp.com/
Tourette Boys
From the oscillating wasteland of the central Sorbian steppe and the Thuringian outback, later moved on to Dresden, Leipzig and Berlin, the Tourette Boys reveal a dusty, earthy honesty, which celebrates the freedom of the country road, breathes and the fate of loners into heat-flickering images. Musically deep and bluesy, the band, blessed with a great front preacher, drives the hang and the search for the psychedelic-mythical.
https://touretteboys.bandcamp.com/
Ursular
Hailing from Berlin, this heavy-playing fourpiece was brought together by their love for beer and amplifier-induced trance states. Like a slow trudging bear with a fuzzy pelt, electric claws and a melodic singing voice, the female-fronted outfit is looking to bring their very own mix of Doom and Heavy Psychedelic Rock to the stoner caves of this world. From the deep growl of the amplifiers to the peaks of a saxophone wrapped in reverb, URSULAR are looking to combine the heavy with the melodic, the meditative with the ecstatic, the familiar with the unexpected. Let there be fuzz. Let there be loud. Let there be URSULAR.
https://ursular.bandcamp.com/