Spletni prenos Lean Startup Conference 2014

Wednesday, December 10, 2014 at 6:00 PM

-

Friday, December 12, 2014 at 1:00 AM (CET)
Event Details

Prenos v živo dogodka Lean Startup Conference 2014.
Sreda   10.12. 18:00 - 01:00 direktni prenos prvega dne
Četrtek 11.12. 18:00 - 01:00 direktni prenos drugega dne
Prijaviti se je potrebno za vsak dan posebej.
Prenos bo v Tehnološkem parku Ljubljana Brdo - v veliki dvorani objakta B. Dogodek je za tebe brezplačen in ne vključuje pogostitve. Ker bo večer dolg, ti predlagamo, da s seboj prineseš kakšno pijačo in prigrizek. Lahko tudi za soseda, ki tega ne bo prebral :-) Hvala za razumevanje. 
Gre za največjo in najboljšo konferenco na temo Lean startup na svetu.
Vsi govorniki so skrbno izbrani in skrbno pripravljeni po TED standardih (nobeden ne govori neumnosti). Organizator konference je Eric Ries s sodelavci. Prenašamo neposredno iz San Francisca. Za prenos smo poskrbeli Tehnološki park Ljubljana, 30Lean in Delaj vitko. 
Odzivi na lanskoletno konferenco >>>
Izročki lanskoletne konference >>>
Nekaj izbranih govornikov: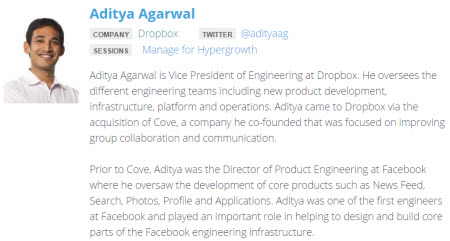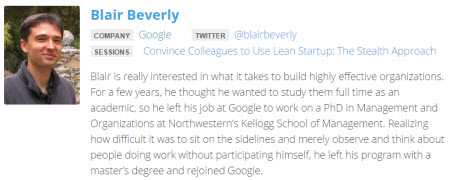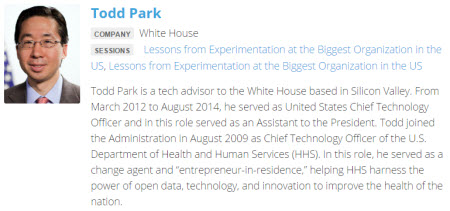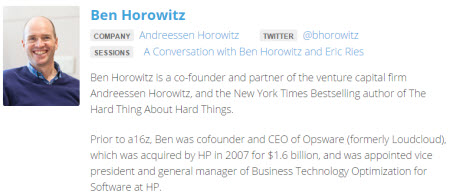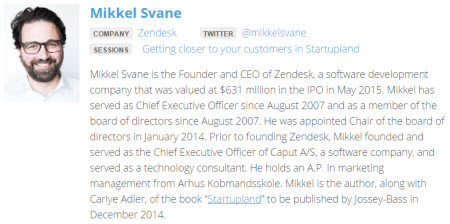 .........................................
This year, we're defining the conference program as a series of hard questions entrepreneurs commonly face, and we'll address them in our talks and workshops. Below is our initial list of questions.
Experiments and Process
How can I experiment and iterate quickly on mission-critical products and systems?
How can I keep up team morale when experiments invalidate a lot of our ideas?
What can I do when I have a handful of customers who absolutely love our new product, but not enough to meet our revenue or impact goals?
How can I create a sandbox for innovation with my organization without putting my core business in jeopardy?
Metrics and Accountability
How can I measure a new initiative before it has large numbers of customers or revenue?
How can I measure a value hypothesis and a growth hypothesis at the same time?
What metrics I can use to hold people accountable on projects that include extreme uncertainty?
How can I measure impact when financial metrics are not the bottom line (or not the sole bottom), such as in NGOs, non-profits and governments?
Teams and People
How can I convince my leaders and managers to support entrepreneurial methods? 
How can I convince my co-workers and direct reports to use entrepreneurial methods? 
How can I set up teams to ensure cross-functional collaboration?
How can I get internal services like IT, finance, legal, and HR to act like startups and serve entrepreneurial teams throughout my organization?
Culture
What does the culture of a high-performance, high-growth team look like?
How can I build a culture that serves existing customers and unlocks new sources of growth?
How can I best hire and train people who haven't used Lean Startup methods before?
When & Where

Tehnološki Park Ljubljana - Objekt B
Tehnološki park 19
1000 Ljubljana
Slovenia


Wednesday, December 10, 2014 at 6:00 PM

-

Friday, December 12, 2014 at 1:00 AM (CET)
Add to my calendar
Organizer

We make sure you build the right thing,
before you build it right.