Description
NYCH Gallery presents...
SPLATTER/POP!
A Pop-Up Fashion Exhibit featuring local Chicago artists & designers
P.Scott | Allen Vandever | Rosina Mae
Supporting merchants Robotic Minds Clothing | Locked and Layered | Maybe Sunday | NINON Vintage
Friday, April 15th, 2016
Opening: 6:30-10:30pm
$5-10 Suggested Donation Tickets RSVP on EventBrite or at the Door
Hair and makeup styling for the models will be provided by MakeUp First School of Makeup Artistry.
Special bourbon cocktails provided by Matthew Marks from Angel's Envy Bourbon (must be 21+ to drink).
**Every 2nd Friday of the month, NYCH Gallery, participates along with fellow Chicago Arts District community businesses. NYCH strives to feature a new local artist every month.
**For further information about NYCH Gallery, please visit facebook.com/nychgallery or follow them on Instagram @nych_rmc. Or email us at info@nychgallery.com.
*Press Inquiries must email us for details on Press Reception*
More about the Artists: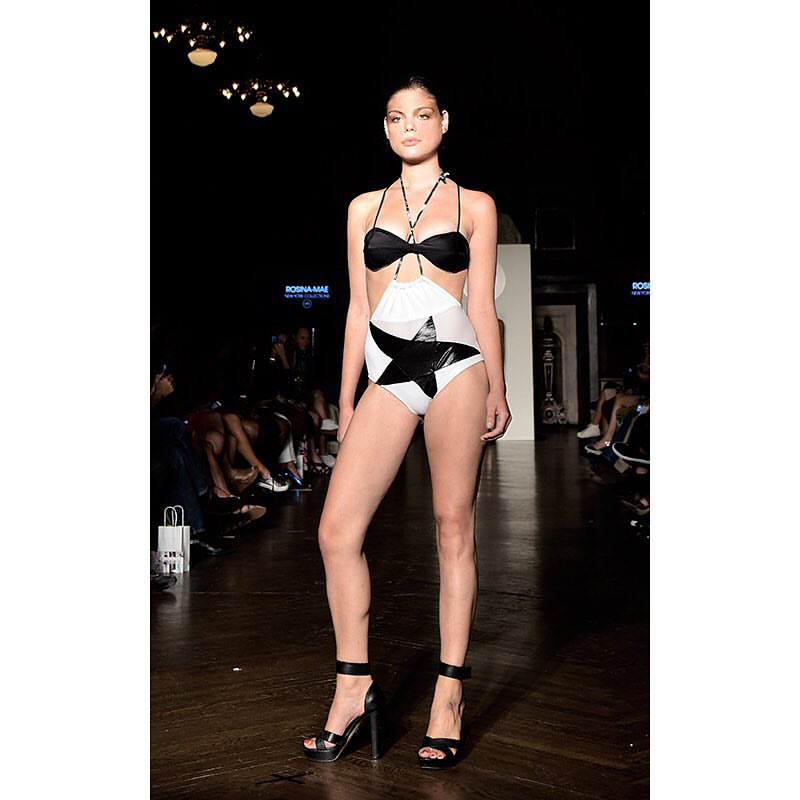 Rosina~Mae. Monochrome S/S 2016. Color-blocked "Starfish" swimsuit.
A preview of the Pop Art inspired Resort 2017 Collection, Lunar, will debut on live mannequins. Color-blocking, eyelet details, and daring cuts will leave you curious to see more. Rosina~Mae is contemporary womenswear that takes you "from the beach, to the street, to the party." Edgy swimwear and apparel ethically produced in the USA, Rosina~Mae has unique silhouettes and fabrics. Every collection consists of wearable staples that mix and match. With each new collection produced, Rosina~Mae improves upon the textiles used while reducing the impact on the planet. In addition to being ethically produced, each piece has a sustainable feature.
Allen Vandever. Party Jacket. Hand Painted. 2015.
Painting to Allen Vandever frees him from the limitation of words in their lack of ability to illustrate an image of his sensations and reflections. He becomes free to explore his dreams, very often so intensely alive that they continue to exist in his sight in the material world. Vandever will also be debuting select works from his new clothing line and painting LIVE during the event. "I have yet to find the words capable of illustrating such glorious visions, so I paint them that I may relive them, and that I might apply a pinprick into the veil between our worlds allowing a speck of light to illuminate its existence to others." -Vandever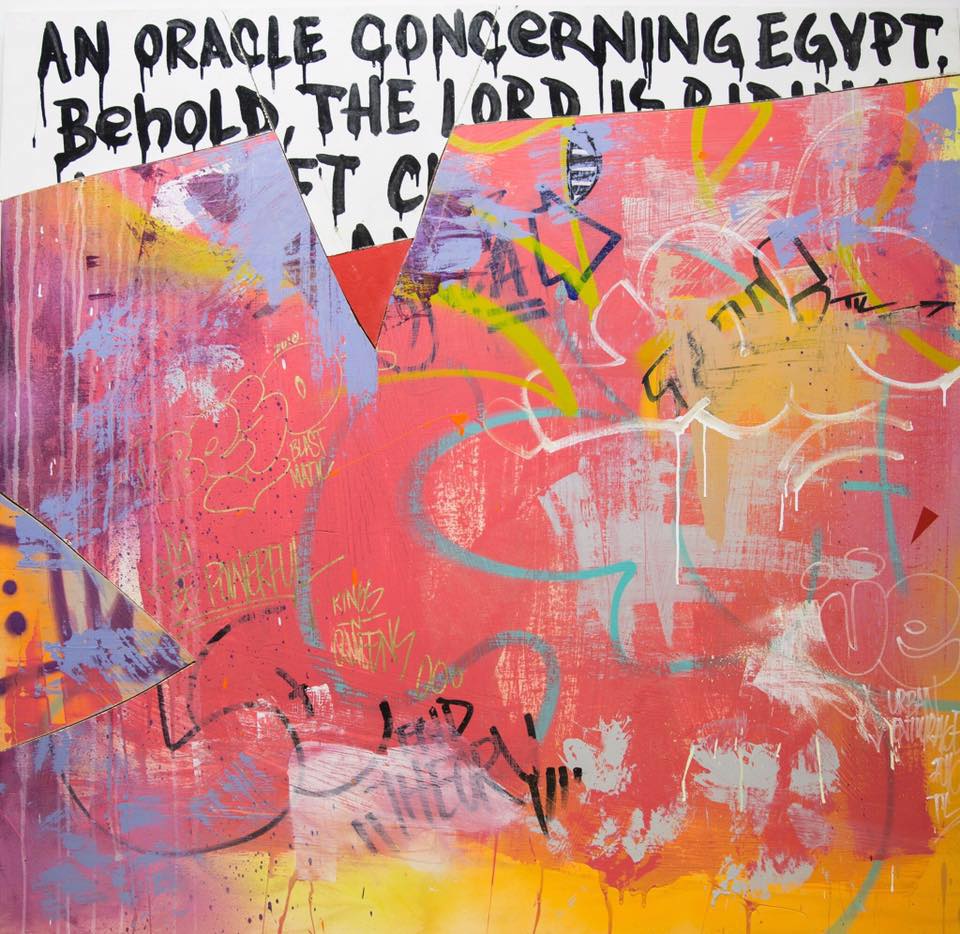 P.Scott. From Shattered Pyramids. 2016.
Co-Owner and Founder of NYCH Gallery, urban-contemporary artist P.Scott, will showcase select fashion pieces along with his most recent work, Shattered Pyramids, which will be on exhibit April 8 - May 7. In the early 80's, a young man walked the streets of Rochester, New York. Everyday he would breathe in the essence of what is now known as the birthplace of hip hop; he was in it, he was of it. He embraced its teachings as law. Creatively influenced by Jean-Michel Basquiat, Salvador Dali and his mother's eye for fashion and interior design.