SPJ Region 3 Spring Conference & "Freelance Blitz"
Description
ALSO INCLUDES: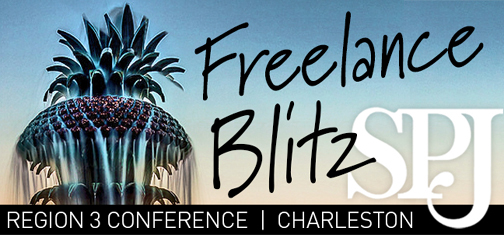 Link to College of Charleston Map at http://cofc.edu/visit/documents/campusmap_det.pdf -
Building #23, Parking Garage at #7
The Society of Professional Journalists - Region 3 presents its 2018 Spring Conference in Charleston, South Carolina & Freelance Blitz for professional and freelance journalists.
We have a unique segment for the conference entitled, "Freelance Blitz" where freelance journalists can learn more about the business of freelancing along with professional tools that newsrooms use every day. With the journalism industry becoming more and more dependent upon freelance work, more journalists are moving into the market, or those who have worked as freelancers want to learn to improve their ability to succeed in this growing field.
The conference will provide training in Google Tools, Facebook Tools Training as well as have an attorney available from the Brechner Center for Freedom of Information to answer questions on public record requests. A photojournalist will be available to answer questions about what makes a great photo for online or publications. And incredible breakout sessions! Also a Peabody winning journalists and New York Times Best Selling author will be the keynote speaker.
Lunch is included with the conference ... Read more below about the conference.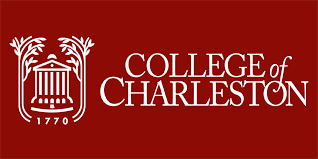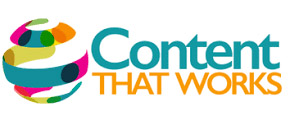 KEYNOTE SPEAKER
Bob Sullivan, Author and Investigative Journalist, Washington, D.C.
Bob Sullivan will give you inspiration with his distinctive wit about how to "best communicate with editors" and will also share his journey into becoming a freelance journalist. This multi-award-winning journalist isn't afraid to tell you about the challenges he has faced as a freelancer, but will also share his triumphs as a sought-after journalists for national news organizations and popular news websites.
AFTERNOON TRAINING LECTURE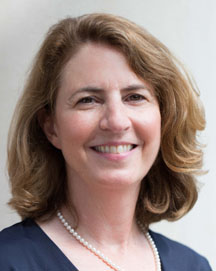 Debora Wenger, Google Lab Trainer, University of Mississppi
Google News Lab's suite of tools is designed to make finding, verifying and visualizing content easier for anyone producing quality content. In this session, you'll learn how to use Google Trends to find stories that resonate with audiences, you'll get tips on using Google Images and Chrome extensions to make your work more accurate and you'll see how to use Sheets, MyMaps and Fusion Tables to scrape data and create more interactive storytelling. Participants who have laptops available will find the exercises easier to complete.




Kerwin Speight, Emmy Award-winning journalist and Management Consultant
Have you caught up with all the changes with Facebook that has affected the news industry? Well, the Society of Professional Journalists has and is now training journalists on the Facebook Tools with a designated trainer.
The SPJ trainer will share products and tools:
including Live

Groups

Creators app

CrowdTangle
All that help journalists leverage Facebook and Instagram for news gathering, storytelling and connecting with their followers.

CONFERENCE BREAKOUT SESSIONS: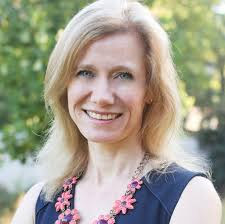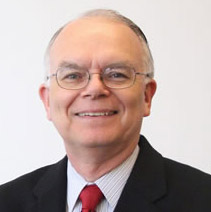 FREELANCE BLITZ SESSION: Lori Johnston and Keith Herndon, University of Georgia, Cox Institute for Journalism Innovation, Management & Leadership - "Getting Started? Need A Revamp? Energize Your Approach To Success"
What is in your future as a professional freelance journalist? Are you just getting started or do you want to revise or reinvent your freelance business? If you answer "yes" to these questions, then this breakout session is for you.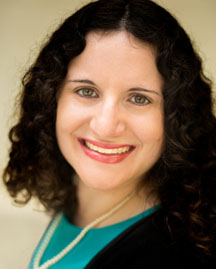 FREELANCE BLITZ SESSION: Adina Solomon, Freelance Journalist - "How to Get Things Done"
When you strike out on your own, everything is up to you -- including how to spend your day. It's a perk of freelancing, but if you don't properly plan, you can end up wasting your day and not accomplishing what you need to do. That's where organization comes in. Learn how to make sure you get paid, keep track of story pitches, and use connections that you didn't even realize you had.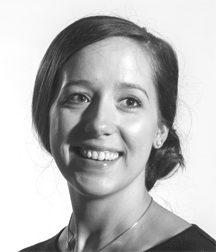 FREELANCE BLITZ SESSION: Ginger Willis, Professional Organizer - "3 Words To Help You Get Organized"
Every Journalist knows words are powerful! In this workshop, Ginger discusses 3 foreign words trending in social media and how they reflect an organized space, a productive mind, and intentional work. Participants walk away with practical actions, helpful tips and inspiring ideas to improve your work space and work flow!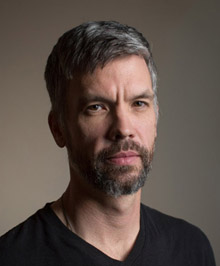 BOTH PRO & FREELANCE BLITZ SESSION: Kevin D. Liles, Freelance Photojournalist - "Visual Storytelling: Take Photos With Impact To Accompany Your Written Work"
Learn how to make photographs that impact readers as much as your words do in this 50-minute workshop. Geared towards writers who must juggle taking photos while writing stories, Kevin will cover digital photography basics as well as techniques that can elevate your visual storytelling. Topics covered include how to use smartphones as well as point-and-shoots and DSLRs, as well as some tips on which equipment to purchase.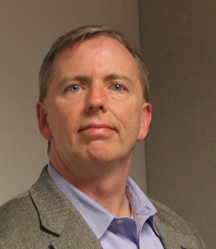 BOTH PRO & FREELANCE BLITZ SESSION: Frank LaMonte, Director, Brechner Center for Freedom of Information, "Ask an Attorney: Want to talk about open records and laws?"
As a professional freelance journalist you may not be directly connected with a specific newsroom or publication staff. But that doesn't mean you don't carry the rights to request and obtain open records. The rights are for all citizens including journalists. So, will an editor pay for the sometime additional cost of obtaining records for a freelance journalist? Will an editor stand behind your request and fortify that a particular publication is behind the request? Good questions.
Every day more and more journalists are fighting the battle for open records requests in their community or state. Do you have questions for an attorney who could help you with those applications? What are your obstacles in receiving information and in a timely manner? What does your state laws actually say about the compliance of public records requests?


FREELANCE BLITZ SESSION: MEET YOUR PROFESSIONAL FREELANCE PANELISTS
Moderator: Louise Phelps, SPJ Georgia Secretary
Together these experienced freelance journalists can answer your questions about what it takes to work as a freelancer in the journalism field. They will have plenty of tips and examples about the challenges and rewards of freelancing for a living.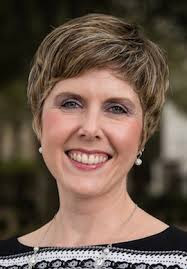 Holly Fisher, Freelance Journalist, Fisher Creative LLC, past SPJ Region 3 Director, Charleston, South Carolina
Holly A. Fisher is the founder and CEO of Fisher Creative LLC, a marketing communications company in Mount Pleasant. The Fisher Creative team handles social media marketing and public relations for several Charleston area nonprofits and small businesses, including the Charleston Parks Conservancy, Lowcountry AIDS Services, The Footlight Players, Fruit That Lasts, Moranz Entertainment, Charleston Orthodontic Specialists and many more. Fisher is past SPJ Region 3 Regional Director.


Helen Mitternight, Freelance Journalist, Charleston, South Carolina
Helen Mitternight is a former AP reporter and current freelancer living in downtown Charleston. Her work has appeared in the Charleston Post and Courier, City Paper, Local Palate, and Charleston Living, among others.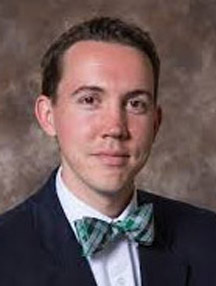 Haisten Willis, freelance journalist, SPJ Georgia Pro Chapter president, Smyrna, Georgia
Haisten Willis is a freelance writer for magazines, newspapers and online publications. He also brings extensive editing experience to the table, working with writers and guest columnists across a variety of platforms and projects.
Since 2008, his byline has appeared in the Atlanta Journal-Constitution and Marietta Daily Journal, several sites in the SB Nation network, lifestyle magazines including Living Northside, Living Intown and West Georgia Living, and a number of trade publications. His writing has captured statewide awards on topics ranging from business to sports, religion and politics. Haisten holds a Bachelor of Arts degree from Georgia Southern University and a master's degree in mass communication and journalism from California State University, Fresno. haisten.willis@gmail.com. Willis is also president of SPJ Georgia.

Bob Sullivan, freelance investigative journalist and author, Washington, D.C.
Your morning inspiration leader will join the freelance panels to discuss his experience and tips on becoming and sustaining his work as a freelance journalist.
Stell Simonton, freelance journalist, Atlanta, Georgia
Stell Simonton is an independent journalist in Atlanta. Her work has appeared in the Atlanta Journal-Constitution, Washington Post, Christian Science Monitor, Al Jazeera America and Georgia Health News among other publications. Simonton writes frequently for Youth Today and has special knowledge of youth development, social/emotional learning and innovative work with young people. She has also contributed to the Juvenile Justice Information Exchange, and recently begun writing for How Stuff Works.
Simonton is a former digital editor-producer for the Atlanta Journal-Constitution, where she worked for 19 years. She began as a copy editor for the newspaper. As a full-time freelancer for the past five years, Simonton continues to think a lot about the best ways to work as an independent journalist.
In addition to SPJ and SPJ Georgia, she is active in the Journalism & Women Symposium, a national organization of women journalists. Simonton is a member of the SPJ Georgia Freelance Community and will be writing a quarterly column for SPJ Region 3's SizingUpTheSouth.com starting in spring 2018.


FREELANCE BLITZ SESSION: MEET PROFESSIONAL EDITORS WHO WORK WITH FREELANCERS
Moderator: Haisten Willis, SPJ Georgia President
Don't you wish you could just have the ear of an editor sometimes to find out what they want, how they want it and how much will it pay? Join the Professional Editors panel and ask those hard questions that you have always wanted to ask. And also find some new contacts in the process.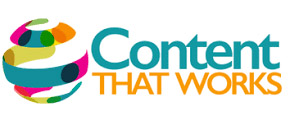 Official sponsor of SPJ Region 3 "Freelance Blitz"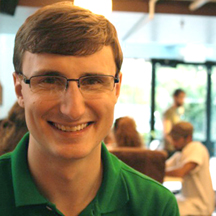 Jesse Darland, Managing Editor, Content That Works, Charleston, South Carolina
Jesse Darland is managing editor at Content That Works, a Charleston-based digital agency. Established in 2001, Content That Works was one of the first players in native advertising, and produces 30+ syndicated content magazines and regular weekly features for newspaper partners across the United States. Darland oversees a team of freelance writers who craft content marketing, native advertising, and syndicated magazine pieces.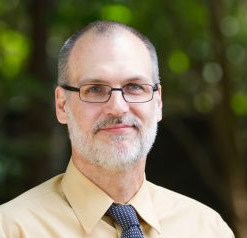 Andy Owens, Managing Editor, Charleston Regional Business Journal, Charleston, South Carolina
Andy Owens is the top editor at the Charleston Regional Business Journal and serve as managing editor for SC Biz News LLC, which has three regional newspapers in Charleston, Columbia and Greenville-Spartanburg, S.C., and many electronic and print products across the state's major markets, including a quarterly economic development magazine. He is directly responsible for a team of writers, designers and editors in Mount Pleasant, S.C., that produces several publications, online and in print.



Paul Osmundson, Senior News Editor, The State newspaper, Columbia, South Carolina
Paul Osmundson is Senior Editor of News at The State newspaper, Columbia, South Carolina.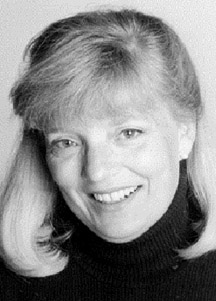 Louise Phelps, publisher, Coastal Empire News, SPJ Georgia Pro Chapter Secretary, Savannah, Georgia
Lou Phelps is the president/publisher and founder of Coastal Empire News (CEN), Savannah, Georgia, a community news company she founded in 1998. She is an active journalist and reporter, covering the top and toughest stories of her region. CEN is the publisher of four daily niche news websites in Savannah, Brunswick and Dublin, Georgia, markets. The company's Savannah Business Journal and Coastal Family Magazine were formerly weekly print news publications which Phelps transformed into pure digital platform publications in 2013, expanding to daily news coverage.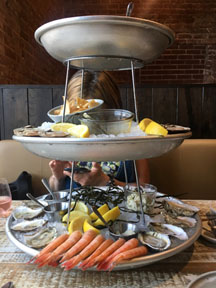 Hanna Raskin, Charleston Post & Courier Food Editor and Chief Critic, Charleston, South Carolina

Hanna Raskin is the food editor and chief critic of The Post and Courier, the South's oldest daily newspaper and winner of the 2015 Pulitzer Prize for public service. Most recently, she worked in partnership with the Southern Foodways Alliance, where she produce the paper's first podcast, an exploration of Gujarati kitchens concealed behind the check-in desks of Southeastern motels; she now co-hosts "The Winnow," a weekly podcast about food and beverage in the American South.
In 2016, Raskin received the Association of Food Journalists' awards for "Best Restaurant Criticism" and "Best Food Business Story." The following year, she received the James Beard Foundation's inaugural award for Local Impact, created "to recognize the work of an individual who displays enterprise and excellence in ongoing local food coverage."
A food historian by training, Raskin wrote her master's thesis at the State University of New York's Cooperstown Graduate Program on the relationship between Jews and Chinese food; she's since written about immigrant food culture and regional food history for publications including American Heritage, Garden & Gun, Imbibe, Punch, Modern Farmer, Belt, Cooking Light and Tasting Table. Raskin is a founding member of Foodways Texas, and active in the Southern Foodways Alliance. She is the vice president of the Association of Food Journalists.
Have questions? Please contact Sharon Dunten, SPJ Region 3 Assistant Regional Director at sdunten.spjregion3@gmail.com or call (317) 410-7217.