Description
TazDatMC & Smokers Society Present...
Spit Don't Swallow - Pre-release listening party - June 16th , 2018 at NWCC in Portland, Oregon.
Are you on Social Media? Please make sure that you share this event page with your family, friends, associtates, etc. #MuchLove
Interested in participating? Please click here to contact us today!

The Listening Party Experience includes:
Spit Don't Swallow Premiere
Live Performances (Lil Xav, Zah, Cuarenta and Tazzy)
Live DJ (DJ Ambush)
Fashion
Networking
Free Promo
Raffle Tickets + Prizes
And more...
Also be sure to check out Tazzy's latest single "The Way That U" now available on Spotify (click here), Itunes, CD Baby + more...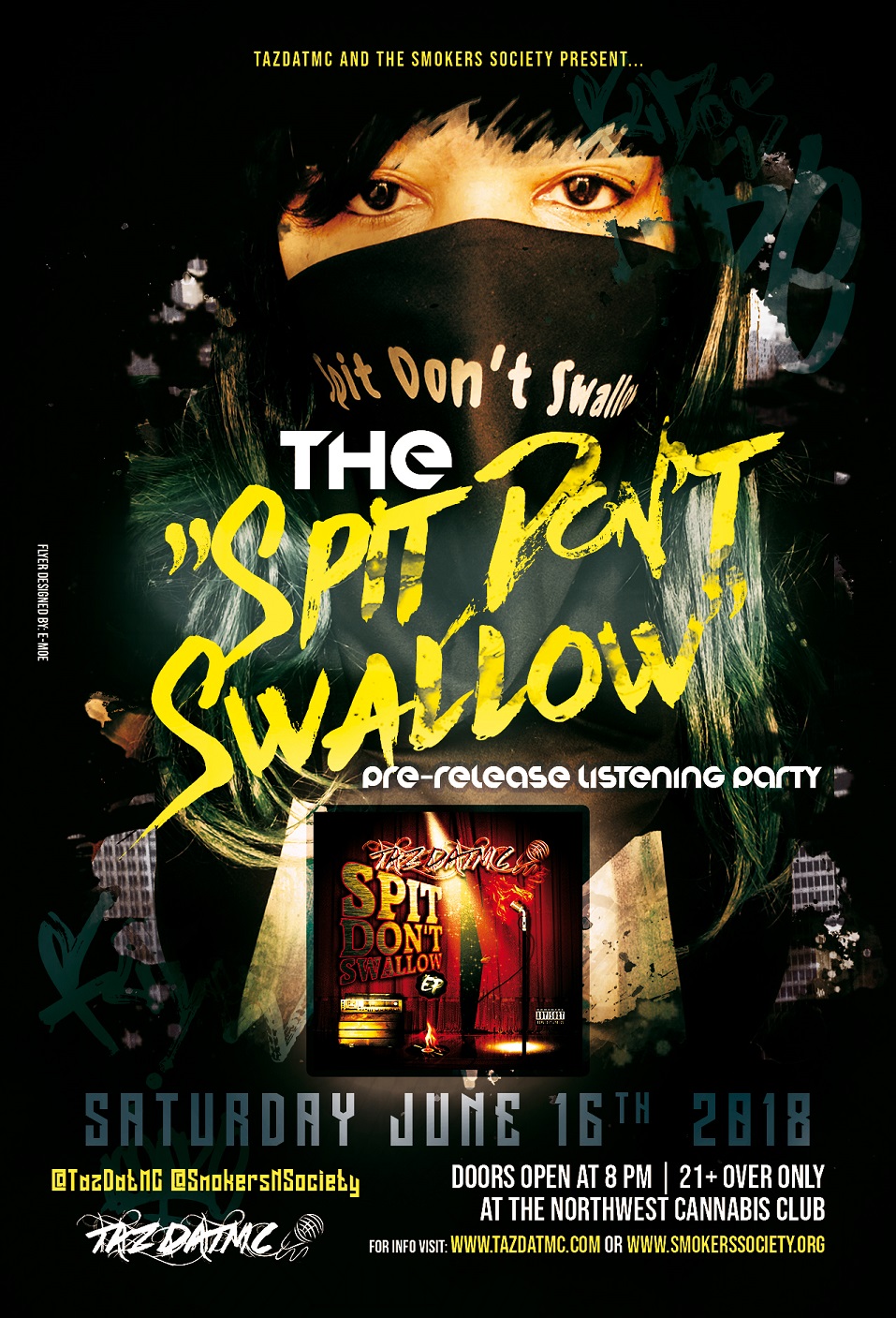 Music + Fashion + Culture