Description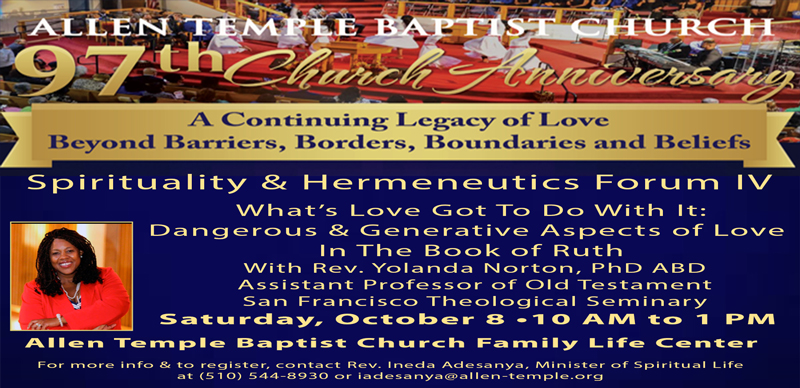 Join Rev. Ineda Adesanya and the Allen Temple Spiritual Life Ministry for Spirituality & Hermeneutics Forum IV, What's Love Got to Do with It: Dangerous and Generative Aspects in the Book of Ruth on Saturday, October 8 in the Family Life Center! Our special guest is Rev. Yolanda Norton, PhD ABD, Assistant Professor of Old Testament at the San Francisco Theological Seminary in San Anselmo!

Don't miss this transformative afternoon of dialogue, spiritual exercises and more
that will nourish your spirit, mind and body by enhancing your prayer life!
Develop tools that deepen your connection to our Heavenly Parent!

Register today for this free seminar! Questions? Contact Rev. Ineda Adesanya at iadesanya@allen-Temple.org or call (510) 544-8930