Description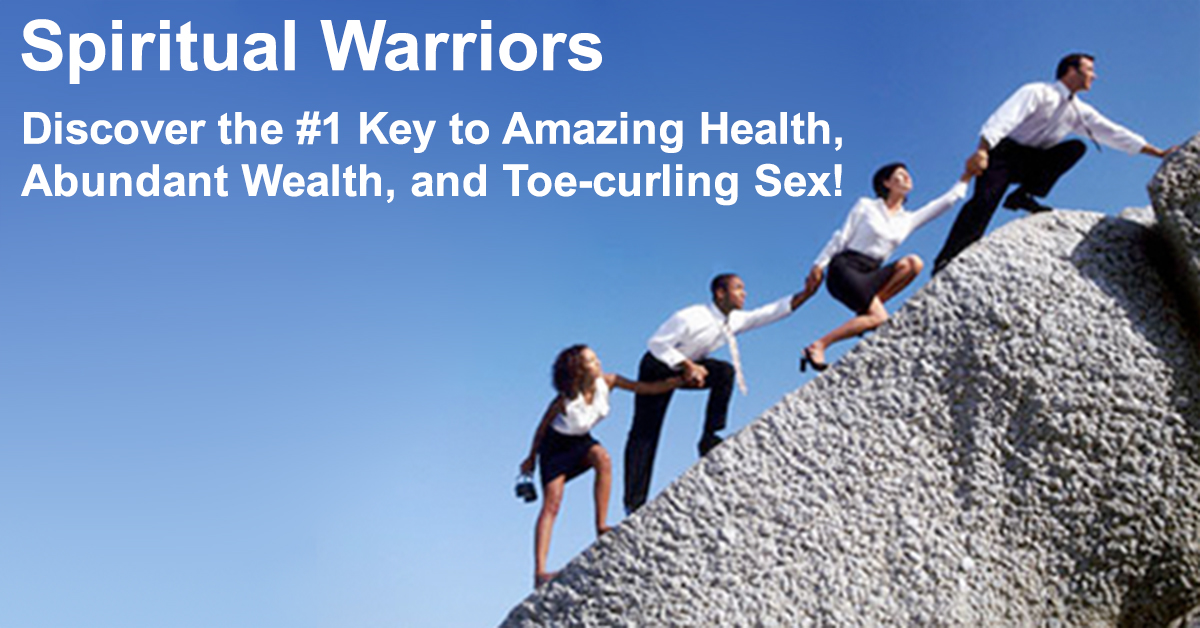 You Cannot Help Others Without Helping Yourself
(Take away the # 1 Key to amazing health, abundant wealth, and toe-curling sex!)
Please register to join me to brainstorm and collaborate on how to release our Spiritual Warriors! The past three years, of contemplation and soul-searching while I recovered from cancer, and all its gruesome ramifications, provided me with the opportunity and time to confirm that my passion is to take this message of Spiritual Warriors to the world, but I cannot do it on my own. I need the accompaniment of other Spiritual Warriors.
If you identify with this statement: I am a Spiritual Warrior at Heart and Want to Utilize that in Business and Life…but don't quite know how to get there to achieve maximum results…without changing my personality, you will be on fire after our collaborative and helpful conversation!
If you are like me, you know you have more knowledge, skills, and ambition to offer and want to find a way to bring that to the world, please join us.
After thirty years in business, taking chances, catapulting myself forward and then slipping back, recovering my power, and then moving forward again to 'take on the world", I know for sure how to manage this process, my own thinking, my ability to act, and the ability to tap into the good graces of others to help my clients succeed.
Suggested topics to explore during our collaborative conversation include:
1. What is the inward state that must be realized in order for our intentions, words, and actions to be effective?
2. The world accepts our own self-judgment as true. How shall we turn this around?
3. Do we have to be "super Spiritual" in order to have the Universe fulfill our desires?
4. Why and how Spiritual Warriors develop the strength to ignore the criticism and disapproval of the masses…and especially themselves.
5. Getting big stuff done means, "My mind may be fearful, my body may be fearful, but my spirit is fearless!"
I look forward to connecting and collaborating so that we can use our Spiritual Warrior Practices to move ourselves and the world forward at warp speed!
Please reach out to me personally if you have any questions. alice@alicewheaton.com
FREE ADMISSION to a Mastermind "Conversation"
Date: January 17th, 2018 (6:30 to 9:30 with break for networking)
Where: Best Western Plus Village Park Inn, 1804 Crowchild Trail N.W. | Calgary | Alberta | T2M 3Y7
More Freebies Included:
Free: Underground parking
Free: Coffee and Cookies
Free: A Personalized Copy of Imperfect Forgiveness
Free: Draw for $300.00 gift basket.
Free: You will leave more motivated, clearer on your passion and purpose, and connected to a network of other Spiritual Warriors!