Spiritual Sexual Wisdom • The Role of Every Woman is to Birth the God in Ev...
Description
Spiritual Sexual Wisdom: The Role of Every Woman is to Birth the God in Every Man
Guided by Feminine Beauty, Masculine Power and the Elements of Creation.

An introduction to Quodoushka Shamanic Spiritual Sexuality • An educational afternoon for men and women, singles and couples • with Mukee Okan, Your Orgasm's Best Friend.

The Feminine is the portal of peace, as we imagine birthing a new world, sparked and seeded by mature sexual Masculine presence. Spiritual Sexuality inspires you to transform slow vibrating lifestyle through pleasure and knowledge to be the planetary image makers in harmony with the Divine Design.

Quodoushka Shamanic Spiritual Sexuality shifts your paradigm and experience around sex and sexual energy, and the gift of the healing power of orgasm. It is about opening up to Life fully. How do you interact in Life? How do you merge with Life? How much joy in your Life? Spiritual sexuality enhances your aliveness and your sexual well-being no matter your sexual preference or relationship choice.

The afternoon includes fully clothed communication exercises and simple breath awareness practices.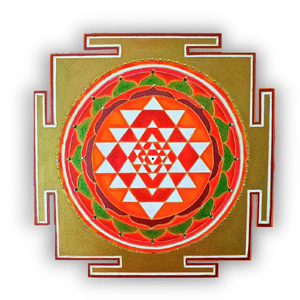 MUKEE OKAN: Your Orgasm's Best Friend. Originally from Australia, Mukee is a Quodoushka Spiritual Sexuality teacher and guide in the Twisted Hairs tradition of the Sweet Medicine SunDance Path (SMSD). Her foundation is the essence of Tantra, since initiation in 1984. Mukee is also a surrogate partner in the western medical model since 1995. She facilitates sexuality programs internationally. Mukee is dedicated to the sexual well-being of humanity as a natural expression of the Divine Design embodying Oneness – transforming the discourse on Sex and what is possible being at peace with the power of Sex. www.SexandtheDivineDesign.com


Getting to the Venue: Because the numbering is a little strange on our side of the street, please note that we are opposite 62 Victoria Street. If you're travelling by car to Leela, we suggest that you allow a little extra time for parking. There is free parking all around (and metered parking nearby on Oxford Street) but the situation is like much of Sydney. Victoria Street is one-way (going from Elizabeth Street to William Street). Both Elizabeth Street and William Street are also one-way. Also please consider car-pooling.
Travelling by bus is probably the best. The bus routes to Leela are as follows:
From Bondi 380, 333
From Coogee 373
From Central 311, 333, 339, 378
From Clovelly 339, 378
From Bronte 378