Description

A equally sassy and sensual panel of mystics and wellbeing experts who invite you to join them for a night on all things moon cycles, crystals, meditation, hormones, yoni, to yogi. What your mama may not have taught you about the birds and the bees, and the moon....and.....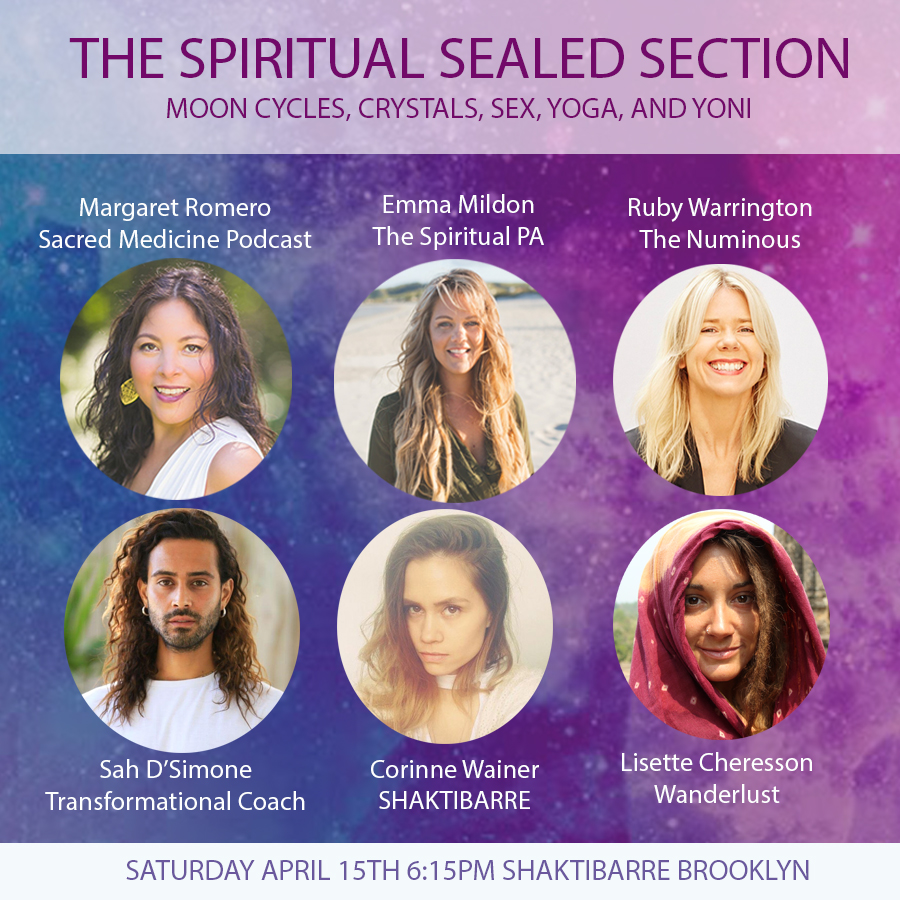 Join an entertaining and enlightening mix of wellbeing and mystic panelists in a steamy evening chatting on all things goo to woo. Yip. We go there! Sure to be a hillirous, revealing, real, and insightful evening on all things feminine to Aunt flo - nothing is off the goddess table. Lead by Wanderlust Director of Content Lisette Cheresson, who will be moderating the evening.

MC and moderated by: Lisette Cheresson, Director of Content, Wanderlust
Lisette Cheresson is a writer, storyteller, filmmaker, Burner, and traveler. She received her 200-hour Vinyasa certification in Brooklyn, New York in 2016 and her Reiki Level II attunement in Varanasi, India in 2012. She believes in science, the power of love, and the beauty of small moments and movements. Lisette is currently the Director of Content at Wanderlust.

Corinne Wainer, Ed.M., RYT CAO + Co-Founder of SHAKTIBARRE
Corinne Wainer, co-founder of SHAKTIBARRE and recently named amongst the Top 100 Culture Influencers in Brooklyn (Brooklyn Magazine), specializes in educational psychology, vinyasa, Kundalini, and barre with an emphasis on equal-opportunity wellness education for all. SHAKTIBARRE is a studio empowering the feminine in everybody with yoga and barre classes, a local cafe and workspace, plus activism and events for accessible, sustainable wellness.
Sah D'Simone, Transformational Coach & Meditation Teacher
Sah D'Simone is a Certified Mental Health First Aid, Integrative Nutrition Health Coach, Ashtanga Yoga & Meditation Teacher, Raw Vegan Chef, Humanitarian, and training in MBSR( Mindfulness Based Stressed Reduction). After Sah left the fashion industry as the Co-founder and Creative Director of Bullett Magazine in 2012, he started to research the intersection of ancient wisdom and modern science, living in India and Nepal studying with His Holiness Dalai Lama, Lama Zopa Rinpoche, Amma Mata Amritanandamayi, Adyashanti, and Pema Chodron. Sah teaches workshops around the world, on the art and science of health and happiness, he also works closely with high level executives in the advertising, creative and real state industries.
Emma Mildon, Best Selling Author of The Soul Searcher's Handbook and Spiritual PA​
Also known as the Spiritual Personal Assistant aka PA for your soul, Emma Mildon is a spiritual Columnist, Best Selling Author of The Soul Searcher's Handbook, and self confessed modern mystic. Emma has traveled the globe learning from ancient shaman, authors, healers, mystics, and celebrities weaving together ancient scripts and rituals into modern practises and new age lifestyle tools for her generation. Her girl-next-door and down-to-earth nature carries through her voice which is both relatable and real. She playfully removes any judgements about the 'woo-woo' life with her spiritual straight shooting, candour consciousness, and hilarious approach to all things holistic living. From hosting MindBodyGreen courses in crystals, dreams, and tarot - to her columns and talks across the world she offers fun realist spiritualism. The type of mystic you could ask anything to, nothing is off the table.
Ruby Warrington - Author, The Numinous, and Moon Club founder​
Ruby Warrington is a British journalist and author, currently living in Brooklyn, NY. Formerly Features Editor on the UK Sunday Times Style magazine, in 2013 she launched The Numinous, a conscious lifestyle platform that updates all things "new age" for the Now Age. Her first book, Material Girl Mystical World, is out with Harper Collins in May 2017, while other projects include "sober curious" event series Club SÖDA NYC, and Moon Club, a monthly mentoring program for spiritual activists.

Margaret Romero - Integrative Nurse Practitioner and Sacred Medicine Podcast Host​
Margaret Romero NP-C is a Columbia- trained functional medicine nurse practitioner and host of The Sacred Medicine Podcast. She leads women, who are experiencing health issues and burnout, to own their beautiful, feminine nature, to awaken their sensual, erotic animal, and embracing sacred devotion as a lifestyle. Sisters, it is time to own your radiance!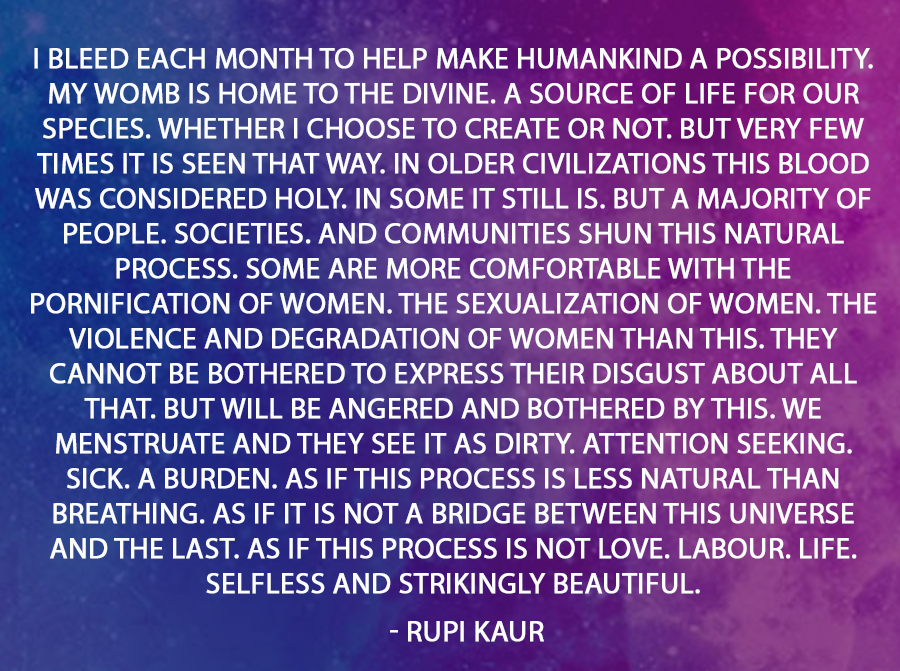 ​ ​
Event will be held at the Cafe, at SHAKTIBARRE. Bring all your curly conscious questions for an enlightened evening of real chat, candor taboo, and some serious girl time.