Spiritual Mechanics Meditation Classes (Med 1) - Woodland Hills, CA

Wednesday, January 6, 2016 at 7:30 PM

-

Wednesday, January 27, 2016 at 10:30 PM (PST)
Event Details
What: Easy to learn visualization tools and techniques to improve your energy sensing abilities so you can improve your focus and clear obstacles in your life. You will learn how to integrate and use these tools in your life and in your dream space (astral plane), how to be grounded and be in control of any situation and how to release any type of energy (fear, anger, abuse, depression, etc.). It is this energy in the body that causes disease and distress. It is also this energy that attracts "like energy" to you over and over again resulting in ongoing cycles that seem to be unbreakable - but they are not. This is a beginning visualization/meditation workshop where you will learn simple yet powerful tools and the mechanics of the spiritual body.
What it is NOT: This class does not teach any of the following: magic (dark or otherwise), astral projection, religous content, attack tools, mediumship, channeling or any other dark side energies. If you are looking for these types of tools, or channel heavily please look elsewhere.
Why: Everyone has energy sensing abilities (yes, even you) but most people have turned them off due to large amounts of fear - which then limits their manifestation potential.  These classes help you open up your abilities and therefore expand your potential on this planet. And everyone has spiritual issues that manifest into the body and cause problems (see partial list below). Everyone can benefit from these tools regardless of their level of talent.
This class with help you understand the energy behind, and possibly completely overcome, the following issues/conditions that effect your health:**
Brain fog, spacing out, lack of concentration, no motivation

Stress, hyperactivity, ADD, ADHD, memory loss

Insomnia, paranoia, nightmares, night terrors, rape, PTSD, trauma

Bi-polar, depression, tourets, epilepsy and other brain disorders

Cancer, back/neck pain, heart conditions, unexplained pain in the body (esp. the kind that moves from part to part without explaination.)

Special note for actors

- these tools will help you clear any residual effects left over from portraying a character on set so you can get back to YOU.

Special note for those with psychic abilities

- these tools will help you control your abilities and teach you protection tools so you can feel safe in the world.
** These statement have not been evaluated by any third-party organization and results vary by individual.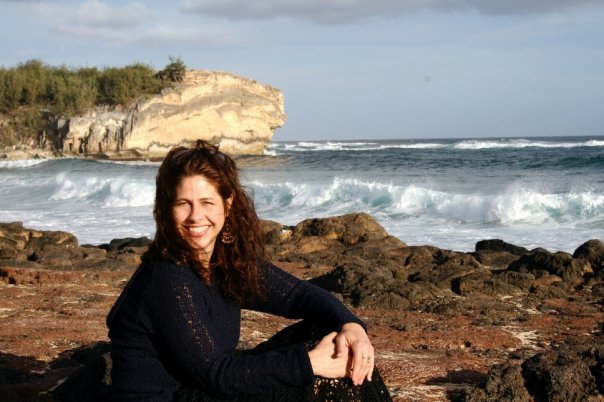 Who:
*** Racquel believes in God and may mention Him in class but she doesn't require you to believe or agree with her in any way. All religious and non-religious people (except those on the dark side) are welcome to attend class.
When: Wednesday nights in January. From 7:30pm - 10:30pm starting 1/6/16 until 1/27/16. There will be a 20-30 minute break in the middle of class for bathroom trips and snacks. Some light snacks and tea will be provided. Filtered water will be available as well.
Where: 22044 Clarendon Ave, Woodland Hills, CA 91367 (meeting room number will be confirmed after enrollment.)
Future Classes: Med 2, Healing 1, Healing 2, Reading 1, Reading 2 and advanced classes will be offered to students who complete the Med 1 class. Each class is 4 weeks in length (1 day each week, for 4 weeks) except the advanced class which is ongoing and varies depending upon the needs of the students. Prices are the same as the Med 1 class.
Agreement: By contacting Racquel Moore, you are agreeing that you are of sound mind, have not been diagnosed with any mental disorder that makes you wish to harm others, and you are not suicidal. Those with these types of problems should only seek out a reading/healing session from Racquel or medical attention. Furthermore, you agree that by contacting Racquel Moore about classes, you are not under the influence of any illegal drugs. Those showing up to class under the influence of any illegal drug or alcohol will be asked to leave immediately and no refunds will be given.

Intended Audience: Those people of sound mind who are looking for spiritual information and how to understand how their spiritual body and physical body interact to manifest their desires on the planet.
Questions: E-mail EmeraldRiverOrg@gmail.com
Facebook Links: http://facebook.com/Racquel.Moore8 or http://facebook.com/EmeraldRiverOrg
Reservation Phone: 323.839.8213 (Racquel's cell) or 949.584.5014 (Teresa's cell - her assistant)

Payment: You can purchase a ticket for the entire month of classes here for $205.99 or pay on site with a check or cash. PayPal payments are also accepted - please send to EmeraldRiverOrg@gmail.com (PayPal verified merchant). PLEASE CONFIRM YOUR RESERVATION BY CALLING 323.839.8213 - payments will NOT hold your reservation. You MUST call to verify your seat!
Have questions about Spiritual Mechanics Meditation Classes (Med 1) - Woodland Hills, CA?
Contact Racquel Moore
When & Where
22044 Clarendon Street
Woodland Hills, CA 91367


Wednesday, January 6, 2016 at 7:30 PM

-

Wednesday, January 27, 2016 at 10:30 PM (PST)
Add to my calendar
Spiritual Mechanics Meditation Classes (Med 1) - Woodland Hills, CA