Description
Eight Week Spiritual Enrichment Course!

A highly interactive group based on the book Spiritual Liberation: Fulfilling Your Soul's Potential by Michael Beckwith

Facilitated by Rev. Dr. Joan Steadman


This 8-week workshop will help you...

• Activate a deeper awareness of your inner-mystical consciousness

• Explore powerful spiritual liberation techniques and practices

• Surrender to a life filled with love, connection, and freedom

Michael Bernard Beckwith -- the dynamic spiritual leader who touched millions of readers and viewers in The Secret and through the spiritual community he founded, the Agape International Spiritual Center -- is now sharing his transforming central message and his powerfully accessible means for embodying that message in daily life, a process he calls "aspiring toward spiritual liberation."

Michael Beckwith teaches that inner spiritual work, not religiosity or dogma, liberates us. He draws on a wide spectrum of ancient wisdom teachers such as Jesus the Christ and Gautama the Buddha; contemporary spiritual luminaries Thich Nhat Hanh, Sri Aurobindo, and the Dalai Lama; and Western contributors to the New Thought tradition of spirituality such as Emanuel Swedenborg, Walter Russell, and Dr. Howard Thurman to create a profound new belief synthesis.

"With elegant simplicity, Michael Bernard Beckwith's book shows us how to awaken our inner intelligence to bring about a radical and social transformation so that we can live a life with peace, harmony, joy and creativity." -- Deepak Chopra, author of The Third Jesus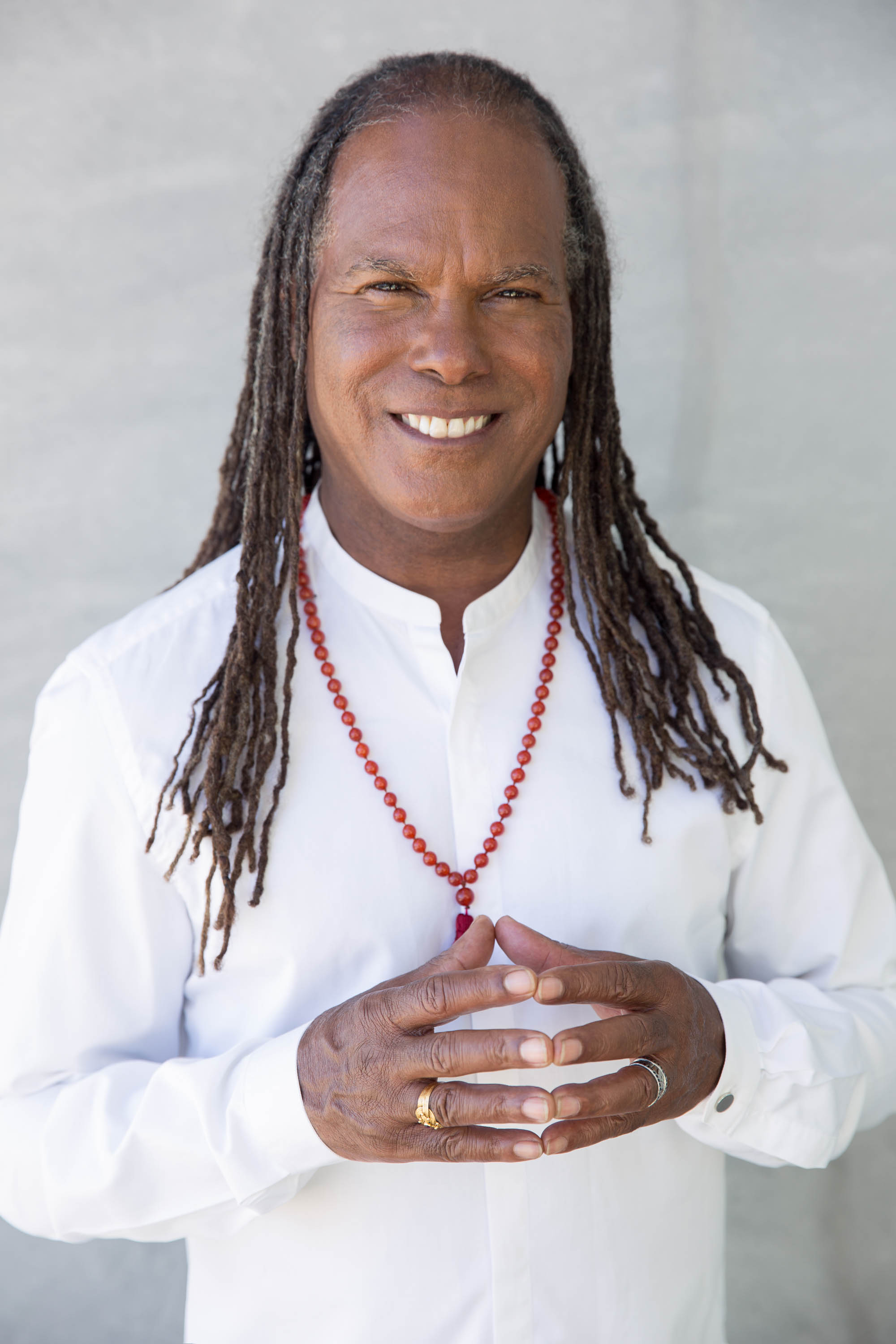 ABOUT THE AUTHOR
Michael Bernard Beckwith

In 1986, Michael Bernard Beckwith founded the Agape International Spiritual Center, a trans-denominational community of thousands of local members and global live streamers. Highly regarded for its cultural, racial, and spiritual diversity, the late Coretta Scott King wrote to Beckwith, "I greatly admire what you are doing to bring about the Beloved Community, which is certainly what my dear husband worked for and ultimately gave his life."

Agape's local community outreach programs feed the homeless, serve incarcerated individuals and their families, partnership with community service organizations active in children's schools and homes for youth at risk, support the arts, and advocate the preservation of our planet's environmental resources. Agape's global humanitarian programs provide food programs, retraining programs, schools, libraries, orphanages, hospitals, clinics, homes for unwed mothers, micro-loans, financial support during natural disasters, and human advocacy. Locations range from 8 African countries to Afghanistan, Bosnia, Colombia, Ecuador, India, Iraq, Kosovo, and Sri Lanka.

An eminent representative within diverse religious traditions and harbingers of world peace, in February 2012 Dr. Beckwith addressed the United Nations General Assembly as part of its annual World Interfaith Harmony Week. As co-founder and president of the Association for Global New Thought, he had the distinguished honor of presenting to Nelson Mandela the Gandhi King Award. Beckwith is also an international co-chair of the Gandhi King Season for Nonviolence which was launched at the United Nations in 1998 and is active in 900 international cities and 67 countries. About its mission His Holiness the Dalai Lama has said: "Both Gandhi and Martin Luther King are inspiring examples of the power and truth of nonviolence and the actions that arise from them. The Season for Nonviolence is a very good tool to remind us of their witness, and also the large unfinished work we have together in transforming awareness on our planet." Beckwith served as co-chair of the Synthesis Dialogues 1, 11, and 111 attended by the Dali Lama of Tibet.

Dr. Beckwith is a sought after meditation teacher, conference speaker, and seminar leader on the Life Visioning Process, which he originated. Three of his most recent books—Life Visioning, Spiritual Liberation, and TranscenDance Expanded are recipients of the prestigious Nautilus Award. He has appeared on the OWN's Help Desk, Dr. Oz, The Oprah Winfrey Show, Larry King Live, Tavis Smiley, and in his own PBS Special, The Answer Is You. Every Friday at 1 pm PST, thousands tune into his radio show on KPFK, Wake up: The Sound of Transformation, and his Wednesday Hay House online Radio Show at Hayhouseradio.com.



EIGHT consecutive Thursday evenings starting May 11th
7:00 PM - 9:00 PM

3630 Telegraph Ave.
Oakland, CA 94069

Expression of Appreciation for the Eight Week Course: $199.00 for the eight-week workshop series.


Each session will include:

Guided and silent centering experiences.

Reading portions of the book Spiritual Liberation by Michael Beckwith

Lively and in-depth discussions.

Interactive group activities.



ABOUT Rev. Dr. Joan Steadman

"I am here to be the field of Love in which individuals realize their magnificence, thus awakening to their infinite potential and transforming their lives."

Rev. Dr. Joan Steadman is the Assistant Spiritual Director of Awakened Living and was one of the founding members of The Agape International Spiritual Center along with Michael Beckwith. This makes her uniquely gifted at presenting this dynamic and powerful eight-week class!

Rev. Joan is a spiritual counselor, speaker, and facilitator of workshops and retreats. She was the Spiritual Leader at the Oakland Center for Spiritual Living for fifteen years. A founding member of the Agape International Spiritual Center with Dr. Michael Bernard Beckwith, she served as an assistant minister and a spiritual practitioner. At an early age, her spiritual roots were fostered as a nun in the Immaculate Heart Community for nine years.

Rev. Joan is widely known as an authentic and skilled facilitator and a dynamic speaker. She has spoken and facilitated workshops and retreats nationwide and at New Thought conventions and conferences. She has written curricula for Centers for Spiritual Living and has authored articles and meditations in the Science of Mind Magazine, New Thought Magazine, and Inner Visions.

She has been inducted into the Martin Luther King, Jr. Board of Preachers and received the Gandhi King Ikeda Award for fostering the spirit of peace and unity in community. She has received honorary doctorates of divinity from both Centers for Spiritual Living and the Agape International Spiritual Center. In February of 2014, Mayor Jean Quan presented her with the Mayor's Proclamation from the City of Oakland, and Representative Barbara Lee honored her with a special congressional recognition.

Joan is the mother of two daughters and the grandmother of three granddaughters, all of whom have been her greatest teachers of what it is to love unconditionally and live in joy.

www.RevJoan.com

PLEASE PURCHASE BOOK PRIOR TO FIRST CLASS

https://www.amazon.com/Spiritual-Liberation-Fulfilling-Souls-Potential/dp/1582702055/ref=sr_1_1?ie=UTF8&qid=1491667527&sr=8-1&keywords=spiritual+liberation