Spiritual Impact Boot Camp, a FOCUS Retreat

Friday, July 20, 2018 at 6:00 PM

-

Sunday, July 22, 2018 at 12:15 PM (EDT)
Event Details
One weekend can be life changing to find the freedom you long for, grow in your courage and joy, and come to know who you really are.
Don't miss a special opportunity for a powerful experience of spiritual awakening and healing: the Spiritual Impact Boot Camp, an official retreat of the Fellowship of Catholic University Students (FOCUS). This is a rare opportunity—for non-college students and non-FOCUS missionaries—to experience a FOCUS retreat.
Pope Benedict XVI once said, "[T]he Spirit of the Lord always remembers every individual, and wishes, particularly through you young people, to 'stir up the wind and fire' of a new Pentecost in the world." The Spiritual Impact Boot Camp retreat is a place where retreatants can come to experience what the Holy Father described.
Despite the darkness of these times, the Holy Spirit is alive and very active in this world today—and you have the opportunity to learn and meditate on the truths of the Spirit during the Boot Camp. Even more importantly, retreatants will be an offered of encounter with the Spirit, Jesus, and the Father in a deeper, richer way.
We admit it. The Spiritual Impact Boot Camp will be an intense experience to open you to where God wants you to take you. Don't dread it. Look upon it as an adventure in your journey of life. View the FINAL SCHEDULE.
Several talks are offered during the retreat along with significant time for personal prayer and adoration, prayers for healing, Masses, opportunities for confession, and times to build new connections during small-group time. Click here to view the full purpose of the retreat.


---
PRESENTERS:
This retreat brings together a Heaven-sent presenter line-up:
Our retreat leader ("drill sergeant"), 

Jessica Navin

,

manager of spiritual formation for FOCUS. She has coordinated and led some 150 FOCUS retreats.

Fr. Luke Clark, OP, former prior of Dominican House of Studies and incoming chaplain at St. John's High School. Like all good black friars, Fr. Luke is a mighty spiritual warrior.

Fr. Mark Rutherford, a pastor from Michigan's Diocese of Lansing, who is well known for his prayers of healing.
---
FINAL SCHEDULE:
Click here to view the agenda.


---
REGISTRATION RATE:
REVISED  Registration: $25 for all three days
UPDATE (7/20/18): After a bit of prayer, the retreat's planning team is extending the $25 rate through Sunday, instead of rising to the original $40. We thank our sponsor, CMF CURO, for providing the support to keep the lower pricing. 

Student discounts and hardship scholarships are available. Email DCDivineMercy@gmail.com.
---
WHO SHOULD ATTEND:
This retreat is for everyone wishing to experience deeper freedom, healing (both physical and spiritual), and true peace. Best suited for ages college and up.


---
LATEST UPDATES:
7/19/18: The Crusaders of Mary are fundraising to go to World Youth Day January 2019. A way to keep to the spirit of fasting (see the next section). Please help by buying delicious home-made Spanish tortillas during breakfast or lunch. $5 each! Please bring exact cash. Gracias and God bless you! I

nfo email: 

militantsofmary@gmail.com
---
FASTING:
One challenge of this weekend is the encouragement of fasting. Please note that you have the complete free will on whether you choose to fast or not. And, there are many ways to fast: liquids before dinner, bread and water only, a Good Friday method, giving up sugar or caffeine, as well as from non-food means such as social media. But, the decision is yours.
Please note that if you cannot fast from food, please be sure to bring your own meals.
You may be asking yourself: why should I fast? Through fasting, we prove to ourselves our own weakness so we can reflect more deeply on our dependence on God and become more detached and less distracted by the material things of this world. We can think more clearly this way. We're intentionally setting aside physical concerns to concentrate solely on spiritual concerns. It also allows us to offer our bodies as spiritual sacrifice to the Lord (cf Rom 12:1). Through this sacrifice we can use our physical hunger for food to meditate on our spiritual hunger for God.


---
MEALS & BEVERAGES & SPECIAL DIETS:
There will be lots of coffee and water available throughout the retreat to keep you awake and hydrated.

We will provide light, healthy options for breakfasts on Saturday and Sunday (fresh fruit and nuts; as well as bread for those who chose to fast that way).

Saturday's lunch is own your own. Therefore, please bring your own lunch or visit a nearby Brookland establishment (Chipotle, Subway, Potbelly's, & pizza are within walking distance).

Saturday's dinner will be provided, and will be a fuller meal. 

Allergies or special diets (gluten-free, keto, etc):
We unfortunately lack the capacity to accommodate special diet requests. Therefore, please be sure to bring your own meals should this pertain to you.


---
GETTING THERE (METRO; DRIVING):
Closest Metro Stop: Brookland (red line), a few blocks from St. Anthony.
Parking: There is a small parking lot at the parish. However, during the days and hours of the boot camp, there are no parking limitations in the neighborhood. Looking for other options, try Parkopedia.


---
WHERE IS MARGOT HALL?
Though the address for Margot Hall is Monroe Street; the entrance is actually on 12th Street (right across the street from the post office). Margot Hall is connected to the school's building, and you have to climb a set a of steps.


---
RETREAT SWAG:
You will receive FOCUS's substantial 60-page retreat journal companion to guide you during our time together.


---
PRAYERS FOR YOU; PRAYERS FOR THE BOOT CAMP:
Please know that the retreat's core team and prayer intercessors have been and are praying and fasting for you. In kind, we would be thouroughly grateful for your prayers for the retreat's fruitfulness and for every participant to experience a new level of healing and spiritual awakening as sons and daughters of God.


---

THANK YOU TO OUR BOOT CAMP SUPPORTERS! 
(Digital high-5s!)

The Fellowship of Catholic University Students (FOCUS) is a Catholic collegiate outreach whose mission is to share the hope and joy of the gospel with college and university students.Trained in Church teaching, prayer, sacred Scripture, evangelization and discipleship, FOCUS missionaries encounter students in friendship where they are, inviting them into a personal relationship with Jesus Christ and accompanying them as they pursue lives of virtue and excellence. Through Bible studies, outreach events, mission trips and one-on-one discipleship, missionaries inspire and build up students in the faith, sending them out to spread the good news and to live out the Great Commission: Go, therefore, and make disciples of all nations (Mt. 28:19)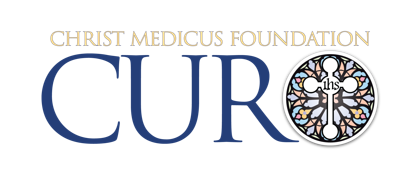 CMF CURO is the affordable health care option for committed Catholics and Christians. It is a community of Christ-centered health care that empowers and brings life to the whole person—spirit, mind and body. CMF CURO members actively participate in God's love and providence through medical cost sharing as members of Samaritan Ministries International. CMF CURO is part of the Christ Medicus Foundation, which has been a leader in the fight for Christ-centered health care and conscience protection for over 20 years. CMF CURO is not insurance. It is more than insurance—it is Health Care Fully Alive. 

Interested in learning more? Contact: 1-800-840-7471 or info@christmedicus.org.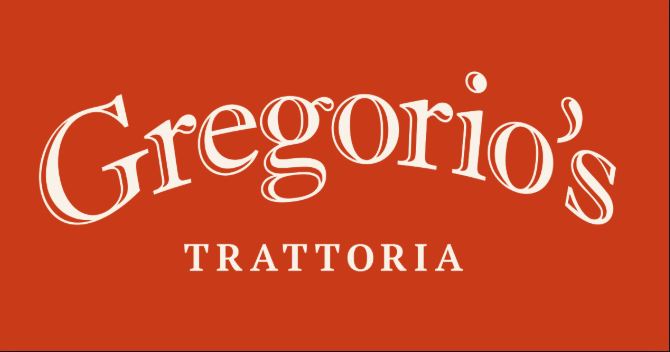 Thank you to Gregorio's Trattoria for providing our Saturday dinner!
www.gregoriostrattoria.com
---
The DC Divine Mercy Healing Prayer Ministry especially expresses our deepest gratitude for the patronage and guidance of Fr. Fred Close and St. Anthony of Padua Catholic Church in supporting this mission. 



When & Where

Margot Hall at St. Anthony of Padua Catholic Church
3400 12th Street Northeast
Washington, DC 20017


Friday, July 20, 2018 at 6:00 PM

-

Sunday, July 22, 2018 at 12:15 PM (EDT)
Add to my calendar
Organizer
DC Divine Mercy Healing Minstry holds a regular Friday evening prayer event. It is 7-9pm every 2nd and 4th Friday night in the main church of St Anthony of Padua Catholic Church.  For more information, follow the DC Divine Mercy Facebook page or email us at DCDivineMercy@gmail.com.
St. Anthony of Padua Catholic Church location: 1029 Monroe Street, N.E.,Washington, DC 20017. Phone: 202- 526-8822. Pastor: Fr. Frederick Close