Description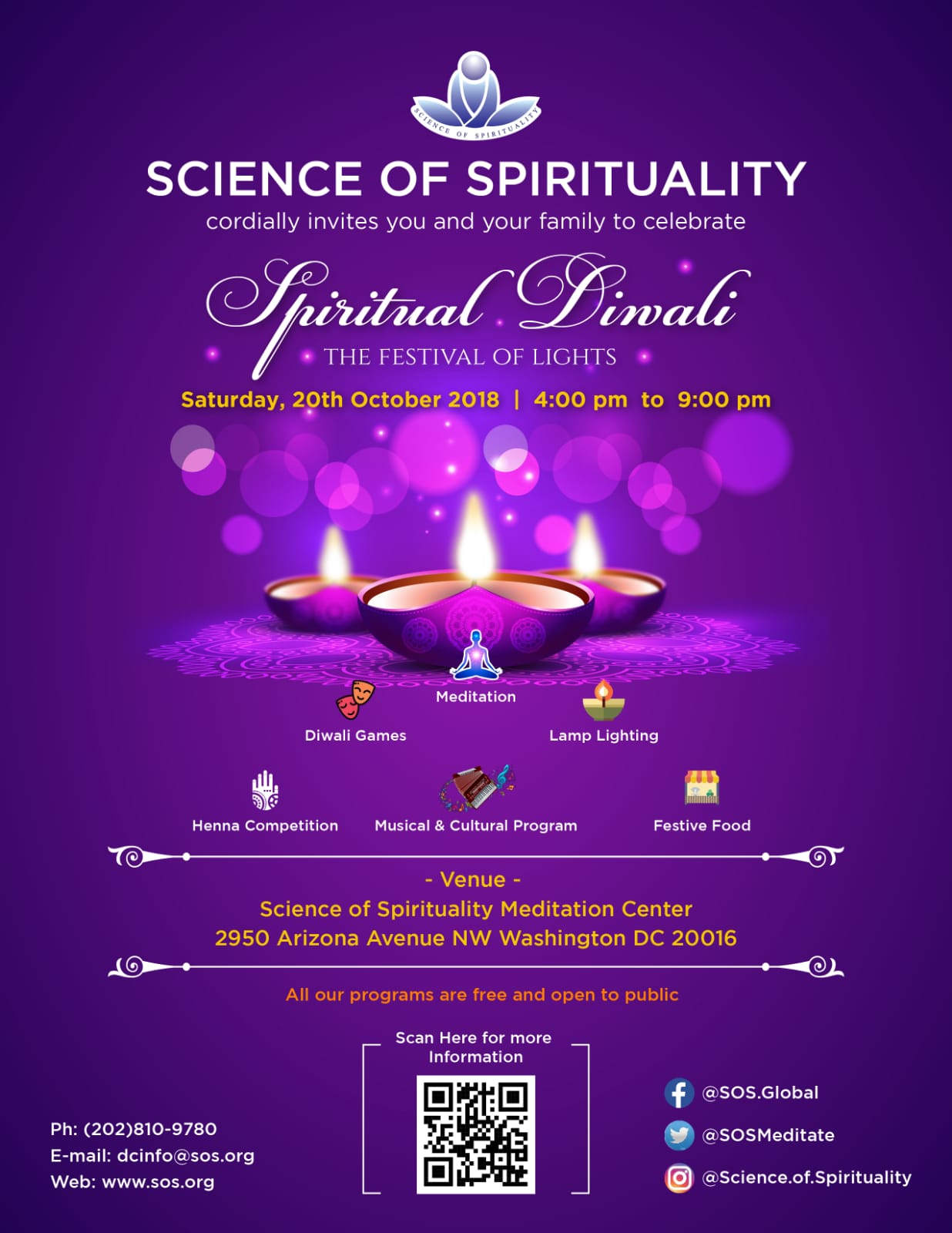 Diwali - The Festival of Lights is celebrated by many people across the world. Join us for Celebrating the Festival of Lights in its true spirit - to connect with the inner light present in each one of us.
This is a family friendly event open to people from all communities and all walk of life. Whether you are bringing friends, family or just coming solo, there is something for everyone.
The event features buffet style snacks and dinner, meditation on inner light (instructions provided), spiritual and cultural music, games, raffle prizes, and more! This is an opportunity to wear your festive / holiday attire.
Advance Regstration required. The event is run with the support of volunteers of science of spirituality. There is no entry cost to attend the event. We encourage you to buy raffle tickets at the venue.