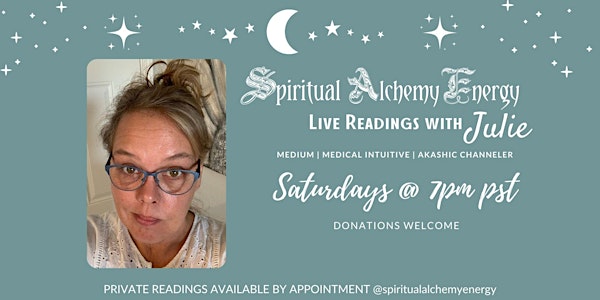 Spiritual Alchemy Energy Live Readings with Julie
Spiritual Alchemy Energy THE PODCAST with Julie Live Readings by donation.
About this event
Julie is a Medium, Medical Intuitive, and Akashic Records Channeler.
Check out Julie on her audio and video podcast @spiritualalchemyenergy on Facebook, YouTube, ZenBuzzys.com, JulieAnnGuthrieSmulson.com, and your favorite podcast platform.
Readings are by donation.
To make a donation: Go to my profile in messenger and hit pay.