The Maryland Distillers Guild returns to the Patuxent River Naval Air Museum for the 2020 Spirits of Southern Maryland tasting event.
About this Event
Join the Maryland Distillers Guild for this annual event, showcasing the innovation and creativity of the distilleries who call the Free State home.
Come out to the PAX River Naval Air Museum to sample incredible distilled spirits, learn about preparing unique cocktails, and experience hand-crafted cocktail mixers–all while learning about this awesome local industry.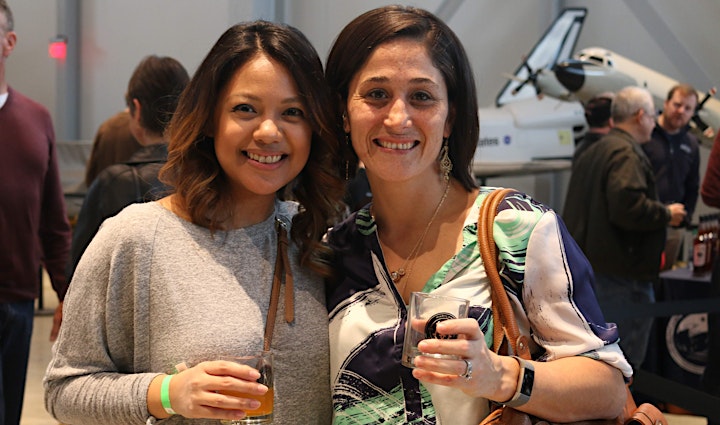 More than a dozen Maryland distilleries will gather to share their stories, and their spirits, with you.
Featuring the following Maryland Distillers Guild members:
American Shochu Company
Beach Time Distilling
Blue Dyer Distilling Co.
Blackwater Distilling
Gray Wolf Craft Distilling
Lyon Distilling Co.
McClintock Distilling
MISCellaneous Distillery
Old Line Spirits
Painted Stave Distilling
Sagamore Spirits
Tenth Ward Distilling Company
The Baltimore Spirits Company
Tobacco Barn Distilling
Twin Valley Distillers
... more coming soon!
We're offering two General Admission sessions to this great gathering. The first session is from 2:00 pm to 4:00 pm and the second session is from 5:00 pm to 7:00 pm. If you would like a bit more time to sample and explore, consider upgrading to a VIP Tasting Pass and get into your session a half-hour early.
Each attendee of the 2020 Spirits of Southern Maryland event receives a souvenir Maryland Distillers Guild tasting glass.

The Maryland Distillers Guild invites you to experience Maryland spirits responsibly. To ensure the safety and enjoyment of our attendees, we reserve the right to refuse service of alcohol or excuse attendees from our events, at any time.
The Maryland Distillers Guild (MDG) documents each of its events with digital photography, still photography, audio, and video for promotional and archival use.
By entering this Maryland Distillers Guild event, you consent to interview(s), photography, audio recording, video recording and its/their release, publication, exhibition, or reproduction to be used for news, webcasts, promotions, telecasts, advertising, inclusion on websites, social media, or any other purpose by MDG. The Maryland Distillers Guild, its officers, employees, and each and all persons involved are released from any liability connected with the taking, recording, digitizing, or publication and use of interviews, photographs, computer images, video and/or sound recordings.
By entering this Maryland Distillers Guild event, you waive all rights you may have to any claims for payment or royalties in connection with any use, exhibition, streaming, webcasting, televising, or other publication of these materials, regardless of the purpose or sponsoring of such use, exhibiting, broadcasting, webcasting, or other publication irrespective of whether a fee for admission or sponsorship is charged. You also waive any right to inspect or approve any photo, video, or audio recording taken by MDG or the person or entity designated to do so by MDG.