Spirits of Ancestors: The Reality that Affects Us All - 31 March 2018
Description
The Spiritual Science Research Foundation invites you to attend a unique spiritual lecture. All are welcome.
Have you ever wondered what happens after death? Does reincarnation exist? Many of us have pondered about these questions at some point in our lives. Especially if our loved ones have passed away, it is natural for us to wonder where they are now and if they are okay. Some people have recurring dreams of departed family members or feel their presence lingering around the family home. So what does this mean?
In this presentation we will explain in detail what happens to the subtle body after death and the journey that unfolds in the afterlife. When we have dreams of our departed family members or feel their presence, it is very likely that they are requiring our help to move on in the afterlife. Sometimes our departed loved ones may try to get our attention through different ways and we will share how to identify these signals. There are spiritual measures that we can take to help our departed family members and also measures we can take to protect ourselves from problems that may be caused due to departed ancestor spirits. We welcome you to join us in this spiritual lecture to learn more.
This lecture is free of cost to attend and donations to The Spiritual Science Research Foundation are welcome.
Presenters of the workshop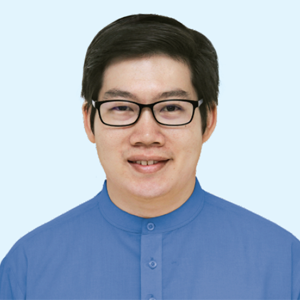 His Holiness Rendy Ekarantio is from Jakarta, Indonesia and he is the disciple of His Holiness Dr Athavale, a Saint of the highest order who lives in India. He graduated from the Queensland University of Technology (Australia), with a Bachelor of Engineering in Electrical Engineering and works as a management executive in the oil and gas industry. After he started spiritual practice in 2011 under the guidance of SSRF, he has had many life changing spiritual experiences and overcome many difficulties in life. This increased his faith in spiritual practice. He has conducted spiritual workshops online, in Indonesia and at the Spiritual Research Centre in Goa, India. Rendy has the qualities of humility, thinking of others and spiritual emotion due to which he has made rapid spiritual progress. Due to these qualities, Mr Rendy Ekarantio has attained Sainthood in January 2018 and became the 5th Saint of SSRF.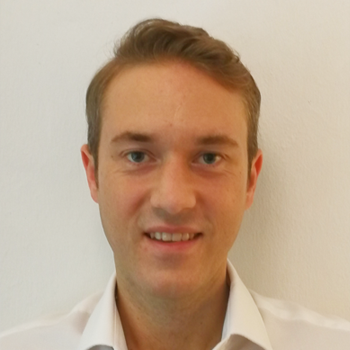 Vincent Malherbe is from Belgium and is of Catholic background. Vincent holds a Master in Finance from the Vlerick Business School in Belgium. He started his career in Singapore in 2003 and co-founded a physical gold trading business that he still manages today. His active work and social lives were accompanied by destructive habits such as excessive drinking and smoking. After discovering the SSRF website, Vincent started chanting and implemented spiritual healing remedies which led him to completely stop drinking and smoking within a few weeks. After attending the MAV workshop at the Ashram in Goa, Vincent started regular spiritual practice and felt spiritual emotion for His Holiness Dr Athavale. Spiritual practice resulted in better health, improved relationships at home and in the office and a reduction in overall stress levels.
This event is organized by:
The Spiritual Science Research Foundation
www.ssrf.org