Description
Join us for the launch of the second issue "Cloak and Dagger" at the Lily Pad with Live Magazine Installation by Ken Eisenberg, Joey Asal and Amanda Antunes; a display where guests (which include collaborators and readers) can interact with the magazine content and see aspects of its theme come to life.
Performances by musician Reva Williams (of Gretel), and party with DJ Human and Dj Ernesto Morales.
Bar: $3 Drink Specials
Tickets available in advance and at door. Space is limited.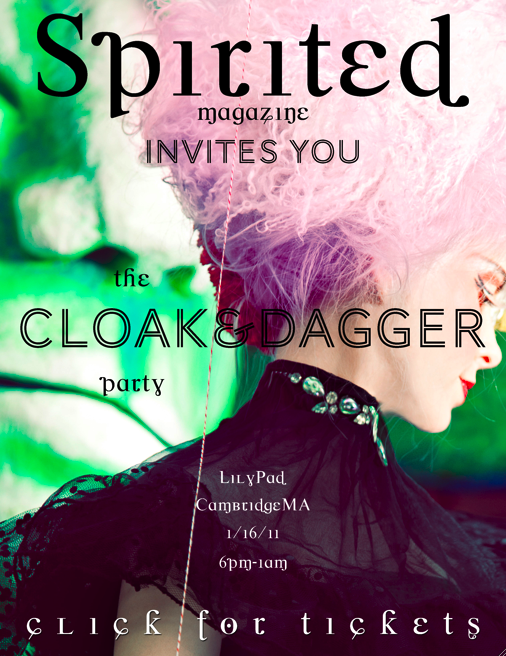 Spirited is an independent digital magazine here to inspire, influence and inform our Spirited generation. We'll carve out enviable careers in the worlds of Fashion, Art, Music, Literature and Film.
Come and meet the collaborators behind Spirited.
for more information:
email: contact@spiritedmag.com
Facebook Page: Spirited Magazine
Twitter: @spiritedmag
blog: spiritedmag.tumblr.com
website: spiritedmag.com