Psychic, Tarot, Lenormand, Thoth, Numerology, Pendulum, Astrology Readings! Enchanted Teas, Oils, Grimoires & Mysterious Goods for Sale
About this Event
Join NYC's premiere metaphysical experts, tarot readers, psychics and authors for a glorious night of craft cocktails, intuitive readings, snacks, magical shopping, and paranormal fun.
Bring your friends and loved ones.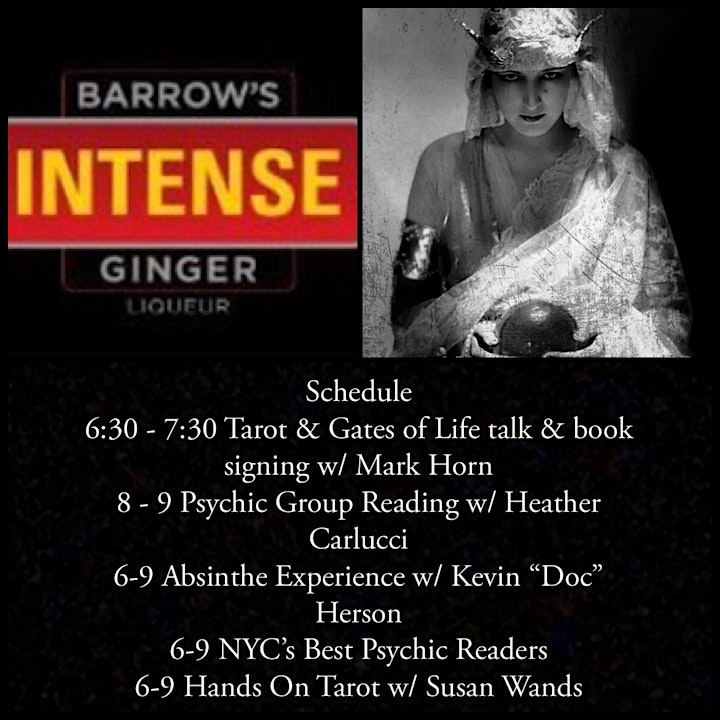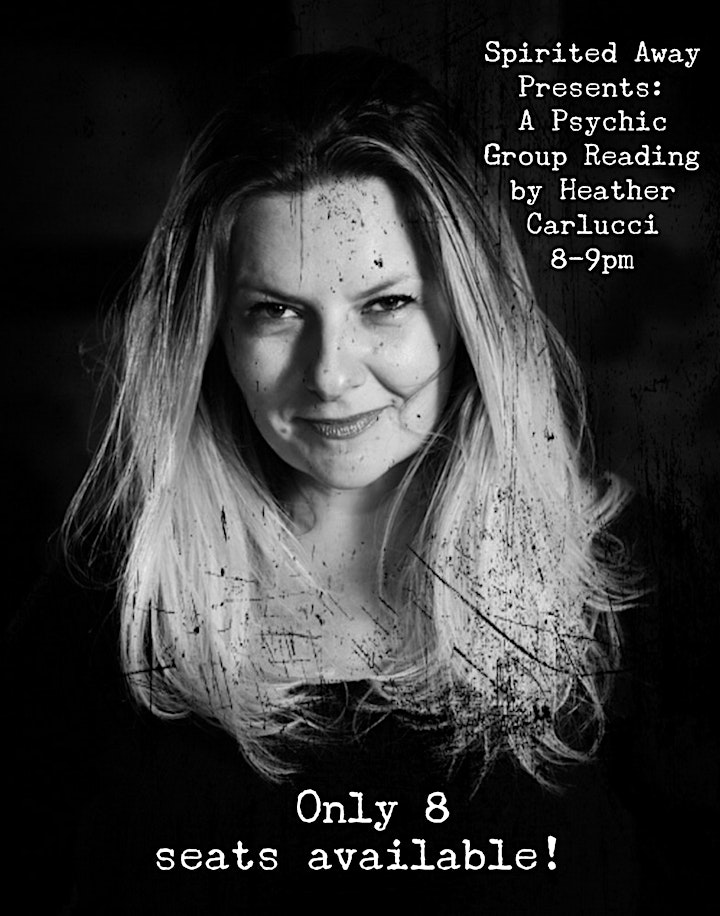 Heather Carlucci is an internationally renowned psychic medium and medical intuitive. Attend her Psychic Group Reading from 8pm-9pm. Only 8 spots available! $70 per seat.*
Purchase your ticket by contacting Heather directly: https://bit.ly/38zh9sz
*There is no alcohol permitted in a psychic group reading. Please refrain from drinking prior to your reading. Spirited Away reserves the right to refuse a non-refundable entry to anyone showing signs of intoxication or disruption. Sodas, mocktails and tea are available at the Barrows Tasting Room for your enjoyment.
https://www.heathercarlucci.com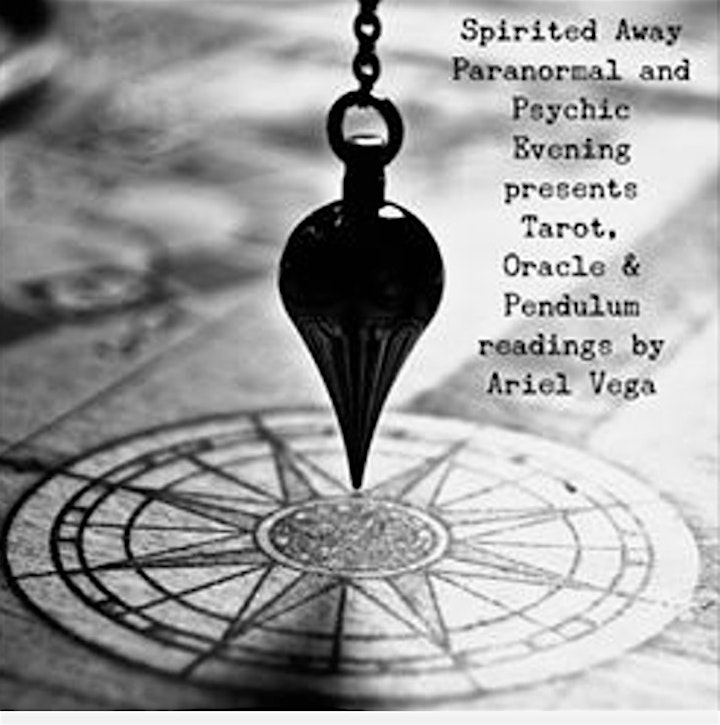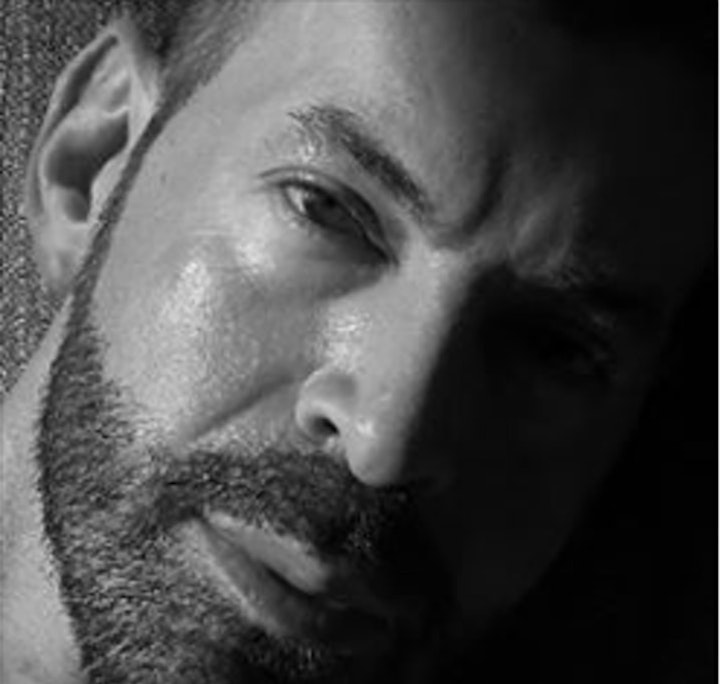 Ariel Vega is a master intuit, energy healer and shadow worker.
Pre-book your appointment for an Oracle/Tarot/Pendulum reading to assure a spot at his table:
Instagram: @arielvega111
www. arielvega.love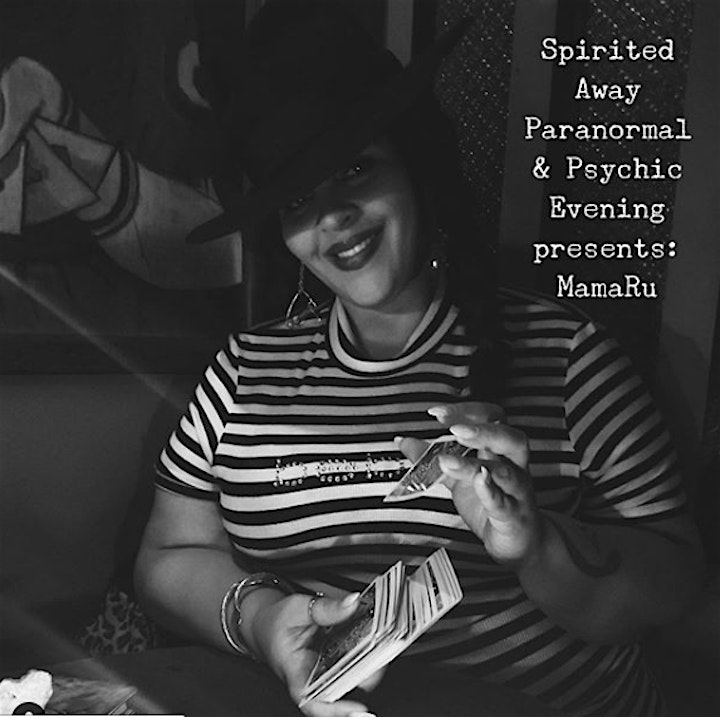 MamaRu is an Astrologer and Tarot Reader. She is a healer specializing in your soul's journey and unlocking the energic potential within you. MamaRu will also offer hand poured, palm wax candles, set with intention and magic. As well as protective salt mixes created for healers who work with the public.Pre-book your appointment to assure a spot at her table:
Instagram: @mamarugiatu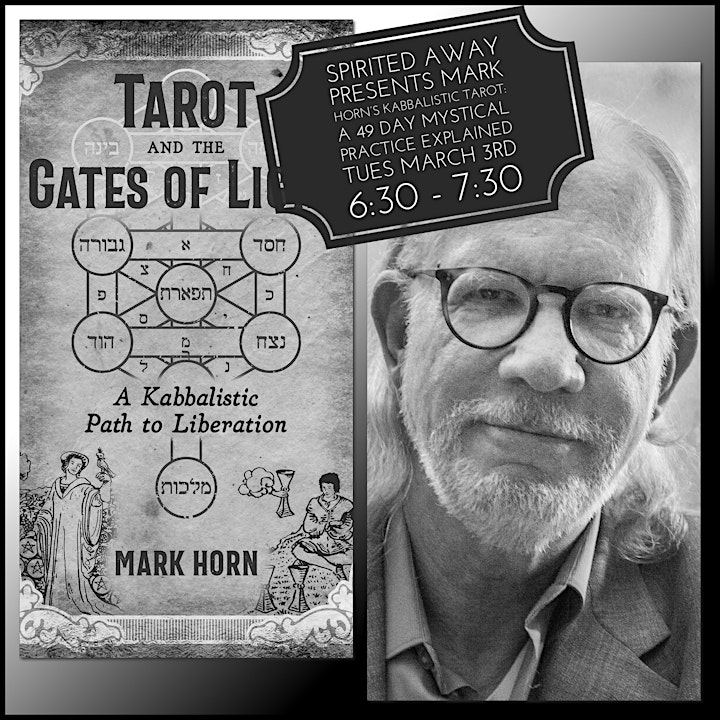 "Spirited Away" presents author Mark Horn and his new book "Tarot and the Gates of Life." Join Mark as he shares: Kabbalistic Tarot: a 49 Day Mystical Practice Explained on March 3rd from 6:30 - 7:30pm in the Spirit Chamber. Stick around for a booksigning, craft cocktails, enchanted shopping & tarot readings ✨🥂💫
https://www.simonandschuster.com/books/Tarot-and-the-Gates-of-Light/Mark-Horn/9781620559307
https://www.gatesoflighttarot.com/bio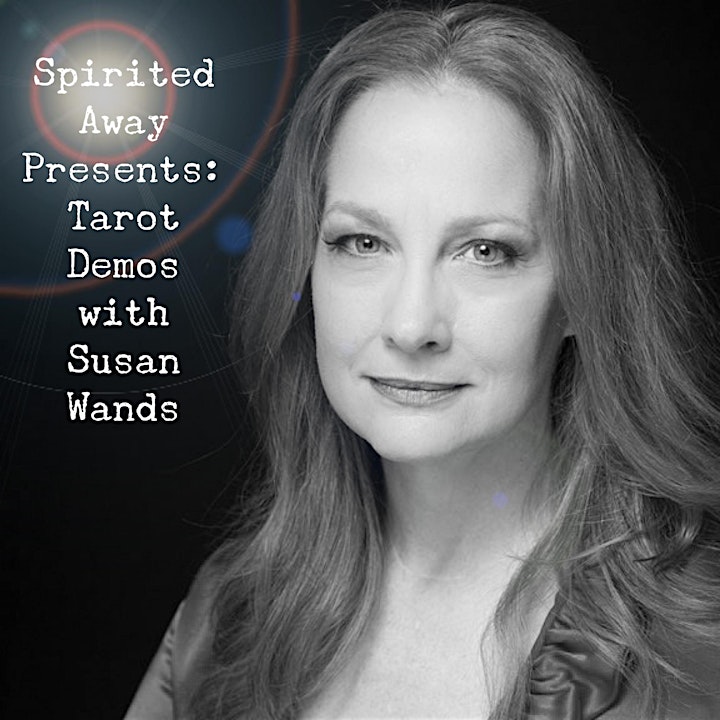 Spirited Away Psychic and Paranormal Evening is excited to present: Tarot Demos and Card Exploration with Susan Wands 🔥🌙🔮
Susan will be offering mini-introductions on how to use tarot cards for yourself or others. This brief interlude with a thee - card spread will help you experiment with a variety of decks to see which deck might speak to you and how you can safely explore the world of tarot. ✨🔮🙌
www.magicianandfool.com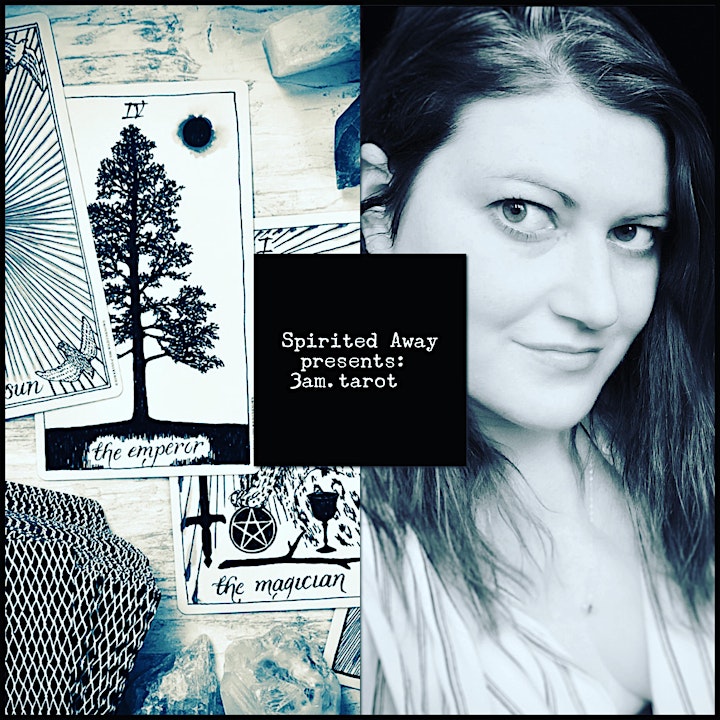 ✨Spirited Away is delighted to present: 3am.tarot aka Meg Jones Wall. Pre-book your spot for a custom 3- card reading to assure a spot at her table. Instagram: @3am.tarot or 3am.tarot.com 🕸🔮🦇
About: photographer, insomniac, reader, writer, explorer. infp, 4w5, bisexual. scorpio sun, leo moon, gemini rising. she/her. nyc.
i'm very active on instagram, and love to connect with fellow tarot readers, witches, practitioners of magic, queer folk, badass women, and anyone with an open mind.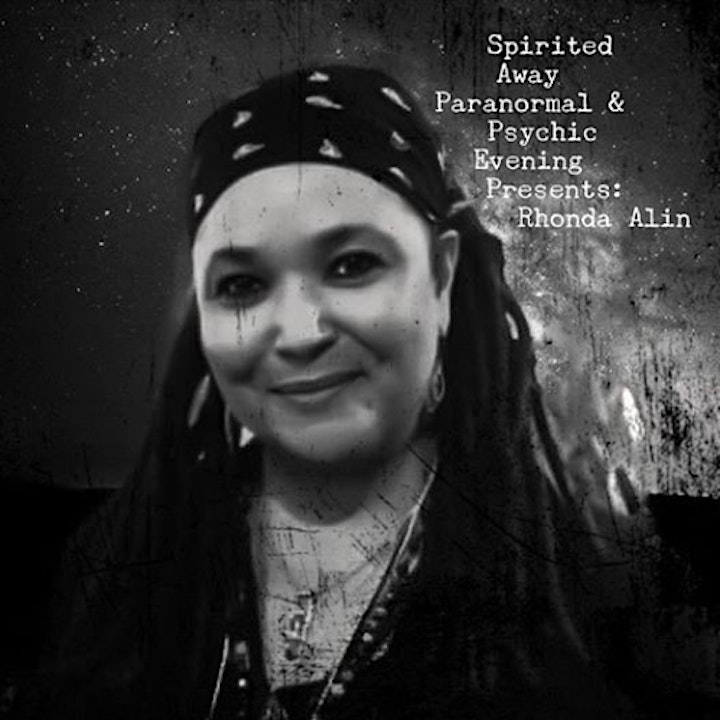 "Spirited Away Paranormal & Psychic Evening" is delighted to present the one and only tarot reader, teacher and metaphysical community builder: Rhonda Alin !! Pre-book your spot with Rhonda to assure a spot at her table. 🖤🖤🖤https://www.facebook.com/RhondaAlinTarot/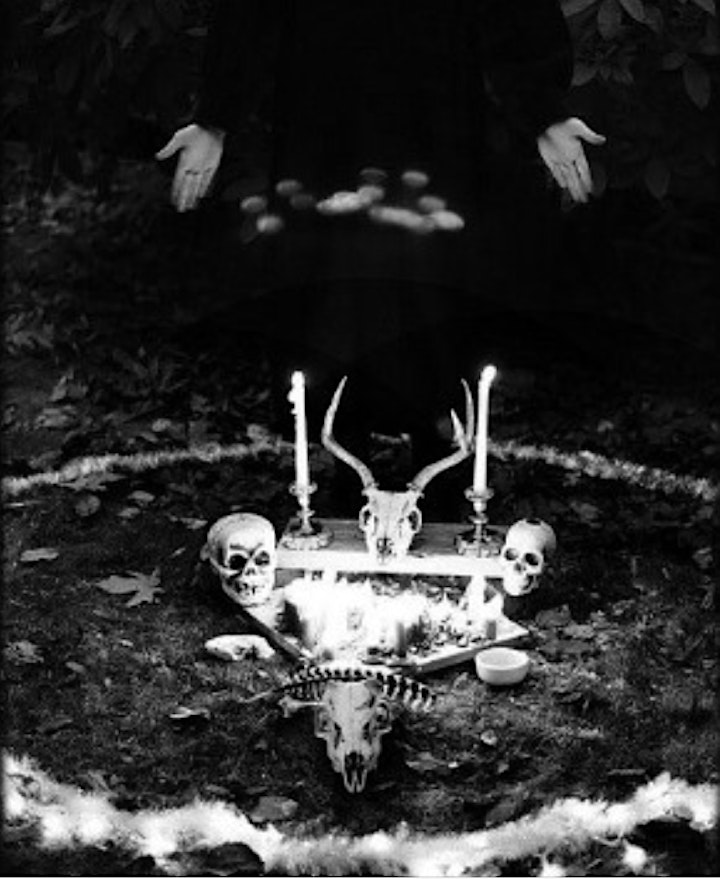 Thoth readings will be available from the incomparable Leslie Lowe. Don't look for her on social media. Forget a sunny website. She's old school and a total badass. She won't have room at her reading table. But you can always try ...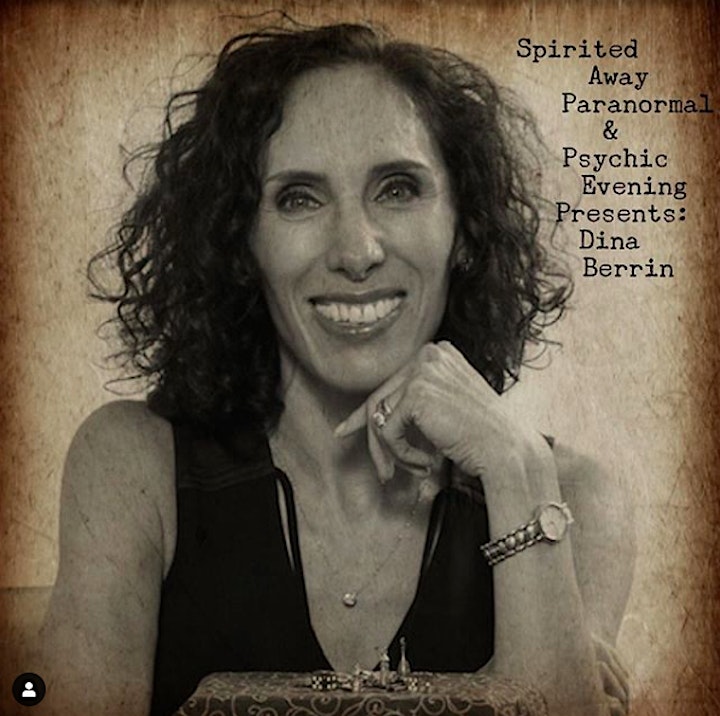 Dina Berrin offers Charmed Tarot Readings using your personal astrological info, numerology, cartomancy and her super charged intuition ... Dina helps you get that sh*t DONE! All with genuine love and care.
Pre-book your appointment to assure a spot at her table: https://dinaberrin.com/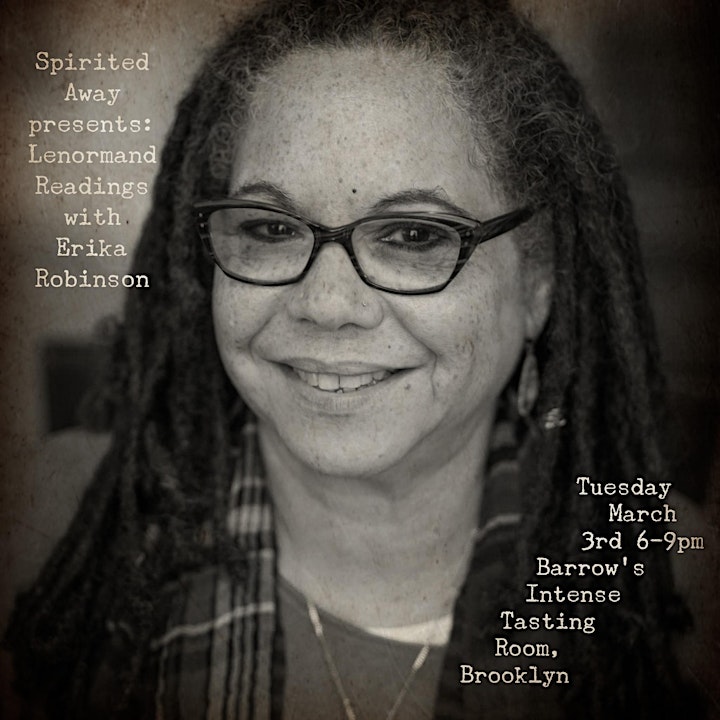 ✨Spirited Away Paranormal and Psychic Evening is delighted to present: Lenormand Readings from Erika Robinson 🌙🔮💫
Lenormand is a 36 card system of divining. Lenormand is direct, concise, and clear in its answers, so long as the questions asked of it are also asked this way. Erika works with integrity, candor, empathy and love to assist you on your life path ✨🙏✨ Book your spot with Erika in advance to assure a spot at her reading table! www.erikarobinson-lenormand.com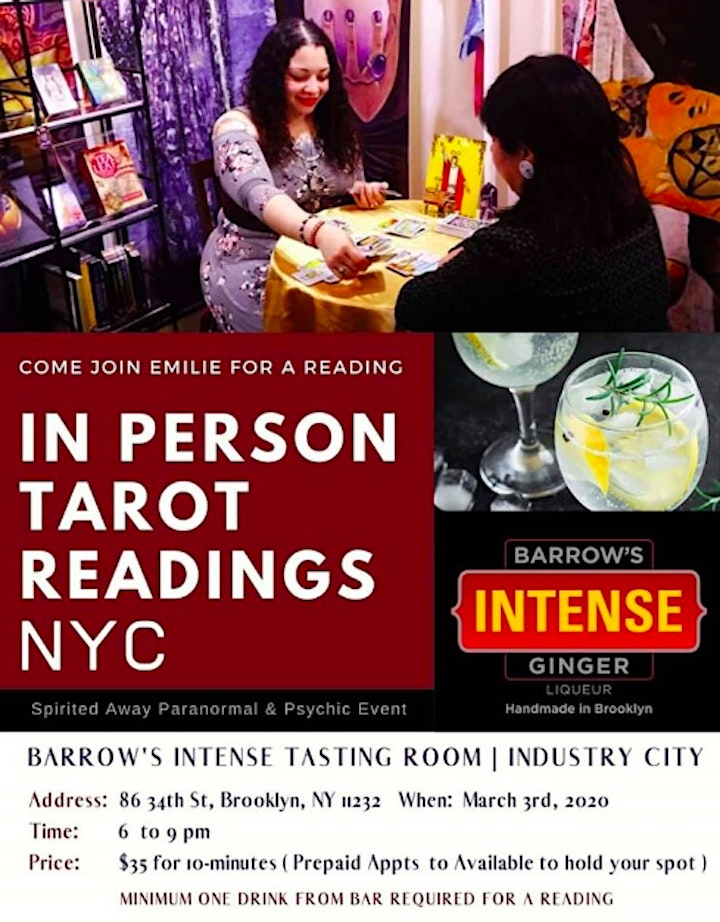 "Spirited Away" presents the wonderful Emilie Muñiz. Emilie offers tarot readings and "tartados" ~ personalized spiritual solutions and recipes ~ just for you! Pre-book yourself to assure a spot at her table @ www.TarotByEmilie.com 🖤🖤🖤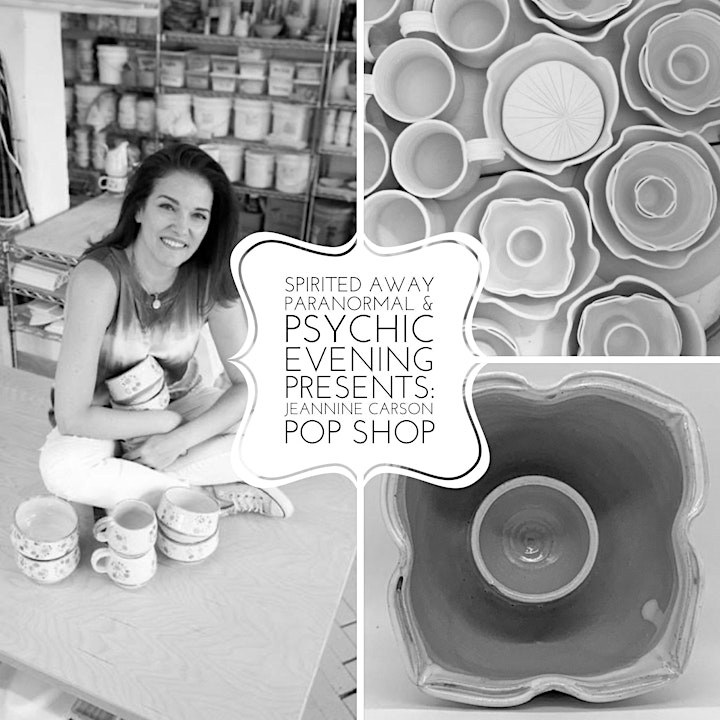 "Spirited Away" presents delicious Jeannine Carson and her handcrafted Sacred Ceramics for Modern Living! Jeanine's Chakras Sage Bowls are gorgeous. A must-have for space cleansing and ritual ceremonies. A perfect gift for yourself, your yoga teacher or someone you love and adore.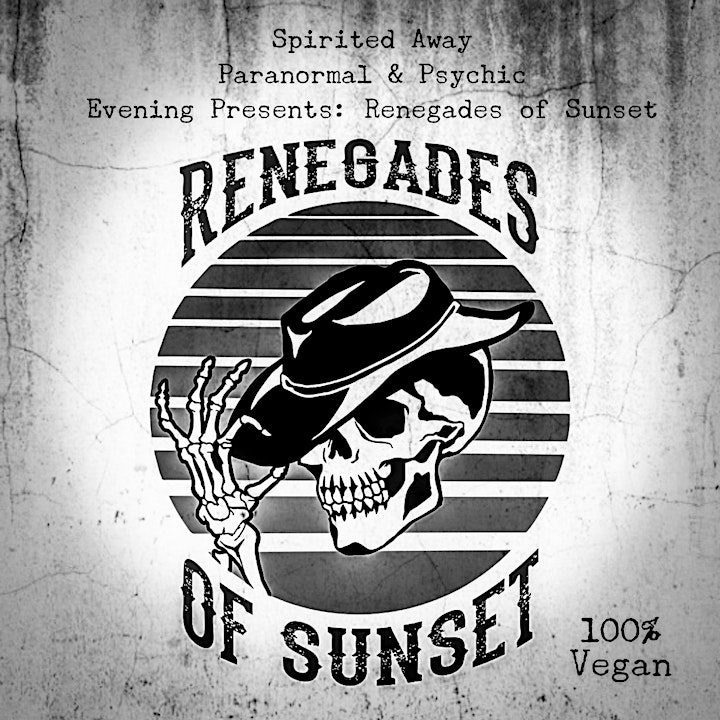 Sasha Graham's Spirited Away & Paranormal Evening is delighted to present Renegades of Sunset for your vegan dining pleasure 🍽🖤
Stop by the Renegades table between your intuitive readings and load up on their Loaded Nachos and Mac and Cheese with Coconut Bacon.
CASH and good vibes only 👣
Pairs perfectly with a Barrow's Intense craft cocktail.
www.renegadesofsunset.com/
Instagram:@renegadesofsunset
Facebook: https://www.facebook.com/Renegades-of-Sunset-104177954266978/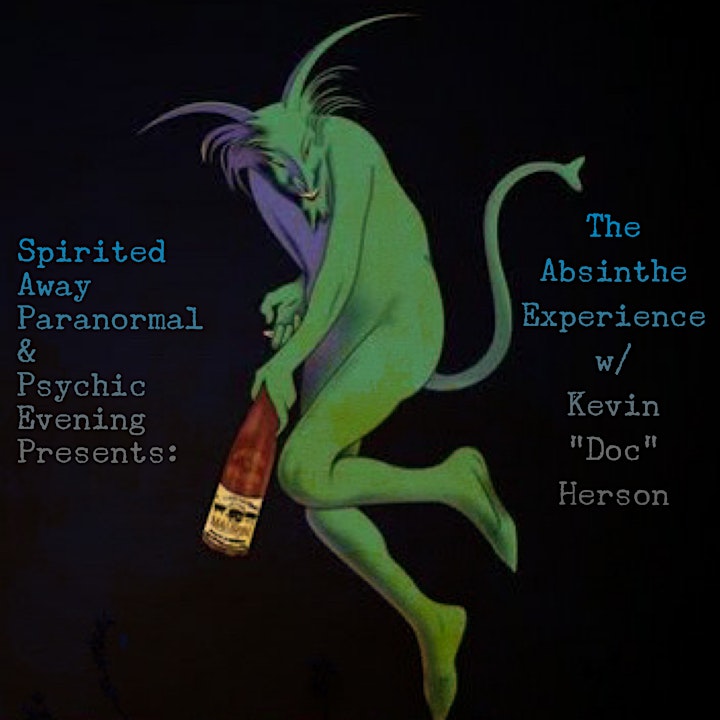 The Absinthe Experience with Kevin "Doc" Herson Owner
Learn about the history of Absinthe with Kevin "Doc" Herson Owner, co-founder, head distiller of Doc Herson's Natural Spirits. Explore the 3 types of Absinthe he creates and how you can use it in cocktail and serve it to make any event you are hosting more magical.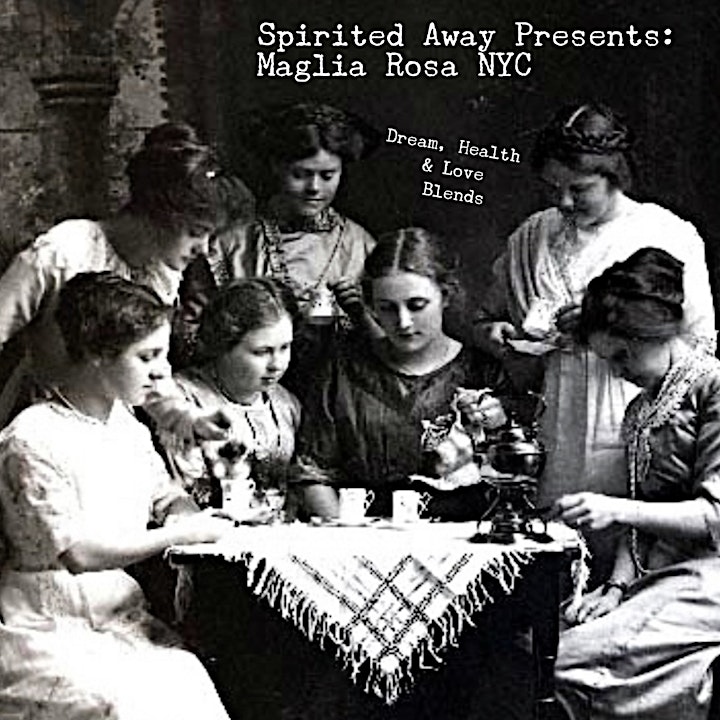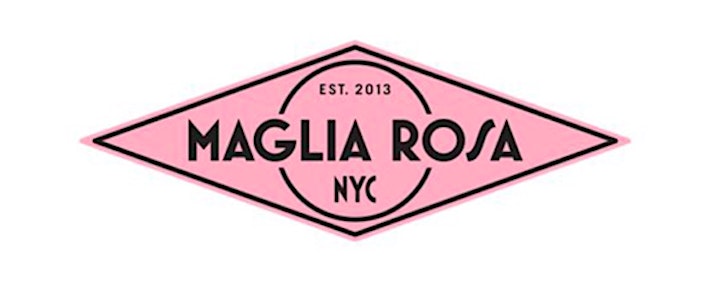 ✨Spirited Away Psychic & Paranormal Evening is delighted to present: Custom Tea Blends from Maglia Rosa NYC! 💫☕️ 🌙
Maglia Rosa NYC will offer specific blends focusing on Dreams, Health & Love 🌜🌝🌛 Each blend has specific benefits and effects, each blend has a story ... Available for purchase by the cup or in bags for your personal use ⭐️💫
http://www.magliarosanyc.com/
Instagram: @magliarosanyc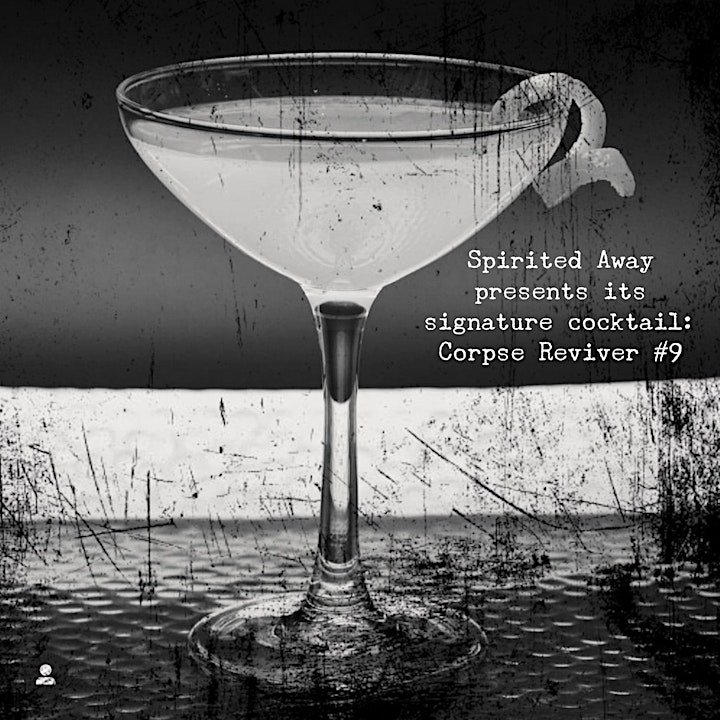 Corpse Reviver #9
Chief Gowanus Gin, Hella Bitter Citrus & Barrow's Intense Ginger Liquor
crafted by your devoted barkeep, Noah Lucas.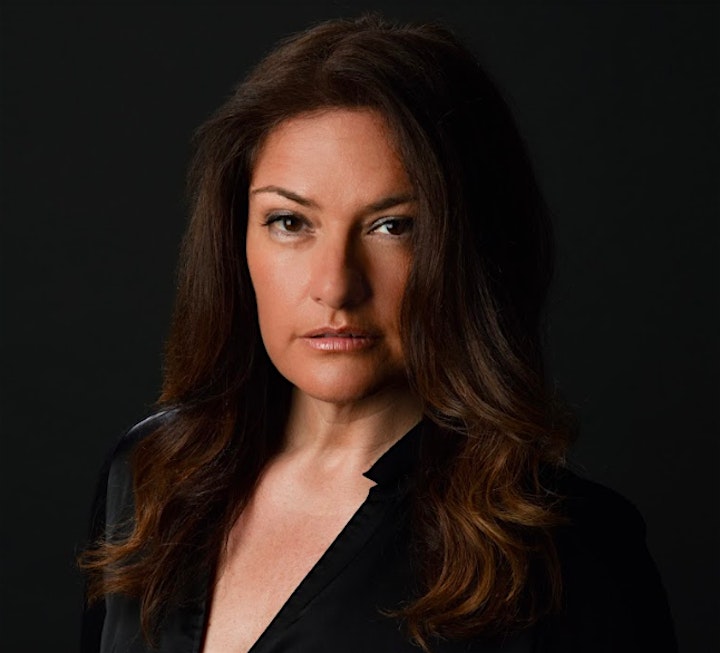 Meet your host, Sasha Graham!
Sasha teaches tarot classes, speaks and lectures around the globe. Sasha and her work have been featured on Sirius XM Radio, The New York Times, The New York Post, Inside Edition and she was the first tarot reader to ever be featured in the cover of Crain's New York Business. Sasha appeared as a regular guest on the WPIX Channel 11 Morning News and wrote a weekly tarot column for Marie Claire. Sasha partnered with Tom Skerrit's Heyou Media in 2018 to create and host The Enchanted Kitchen, a six-episode short form cooking series for Youtube and Heyou's Mobile. Mini. Movies.
Sasha Graham's work has been translated into Chinese, Italian, French, Spanish, Polish and Portuguese. She is the author of eight books including: Tarot Diva, 365 Tarot Spreads, 365 Tarot Spells, Llewellyn's Complete Book of the Rider Waite Smith Tarot and the forthcoming Practical Magic of a Tarot Practice. She served as editor and writer of Lo Scarabeo's Tarot Fundamentals, Tarot Experience and Tarot Compendium. The Haunted House Tarot is her first tarot deck with Marvel artist Mirco Pierfederici. Sasha's second dark and delicious deck with artist Abigail Larson, The Dark Wood Tarot, will be released by Llewellyn in 2020. She is a contributing author of Llewellyn's Magical Almanac, 2020 and Llewellyn's Witches' Calendar, 2021.