Psychic, Tarot, Lenormand, Thoth, Numerology, Pendulum, Astrology Readings! Enchanted Teas, Oils, Grimoires & Mysterious Goods for Sale
About this Event
Join NYC's premiere metaphysical readers for a glorious night of craft cocktails, magical shopping, and paranormal fun.
One drink minimum required for all psychic readings.
Just in time for Valentine's Day!
Bring your friends and loved ones.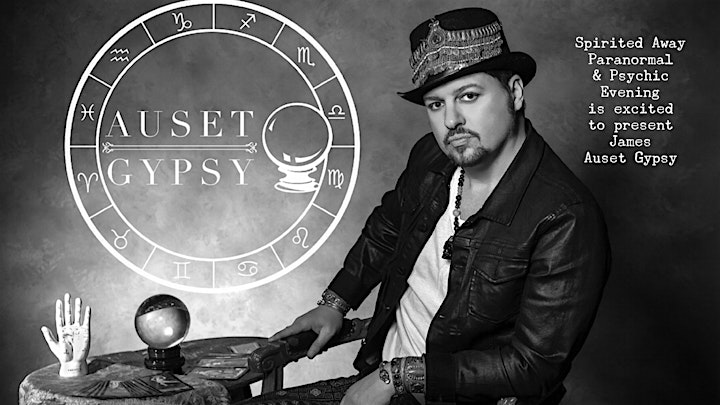 Handsome James Auset Gypsy will forecast your future or browse his selection of magical goods!
Pre-book your appointment with James to assure a spot at his table:
http://www.ausetgypsy.com/bio-ausetgypsy.html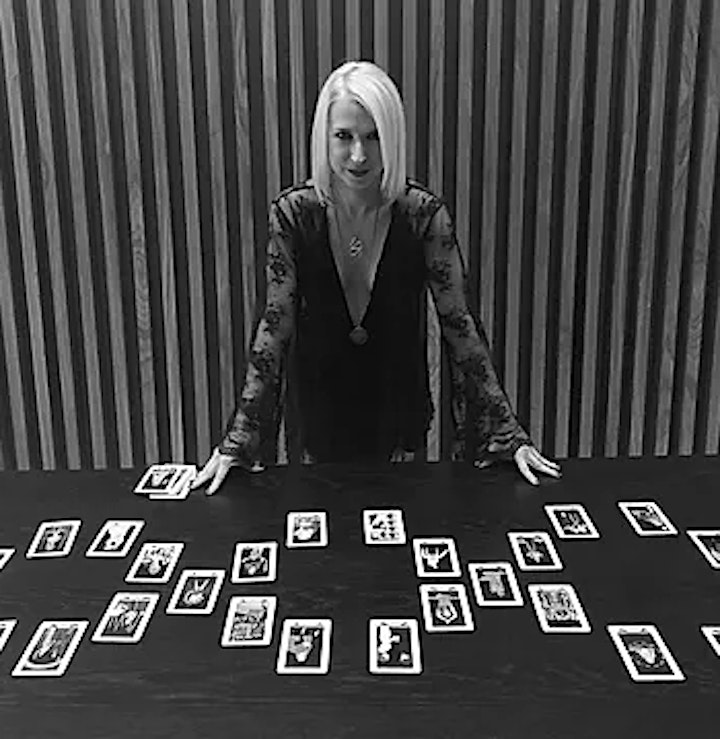 "Spirited Away" is excited to present Bex aka Cardsy B and her Badass Bitches Tarot. Enjoy an Intuitive Tarot Reading and Tarot Numerology. Pre-book your appointment with Bex to assure a spot at her table:
www.badassbitchestarot.com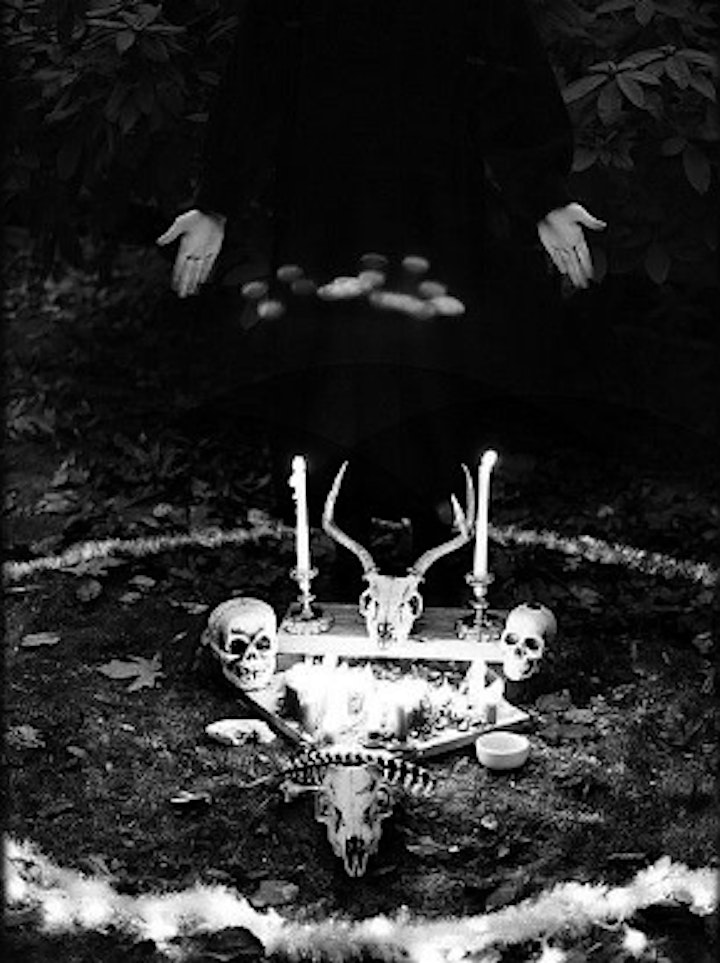 Thoth readings available from the incomparable Leslie Lowe. Don't look for her on social media. Forget a sunny website. She's old school and a total badass. She won't have room at her reading table. But you can always try ...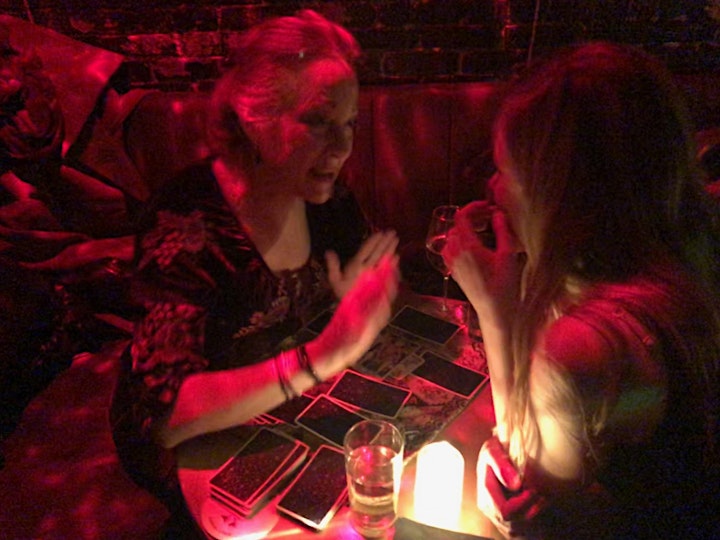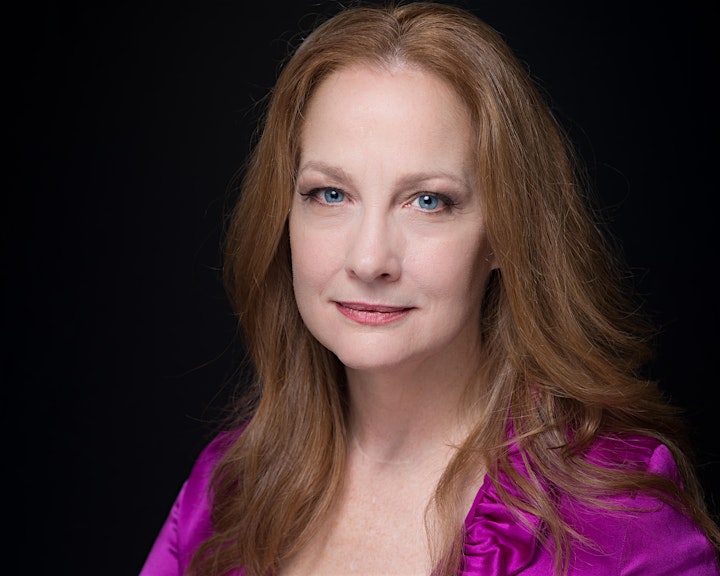 Susan Wands, cartomancer and author of "Magician & Fool" offers Celtic Cross Tarot Readings.
Pre-book your reading with Susan to assure a spot at her table:
https://www.magicianandfool.com/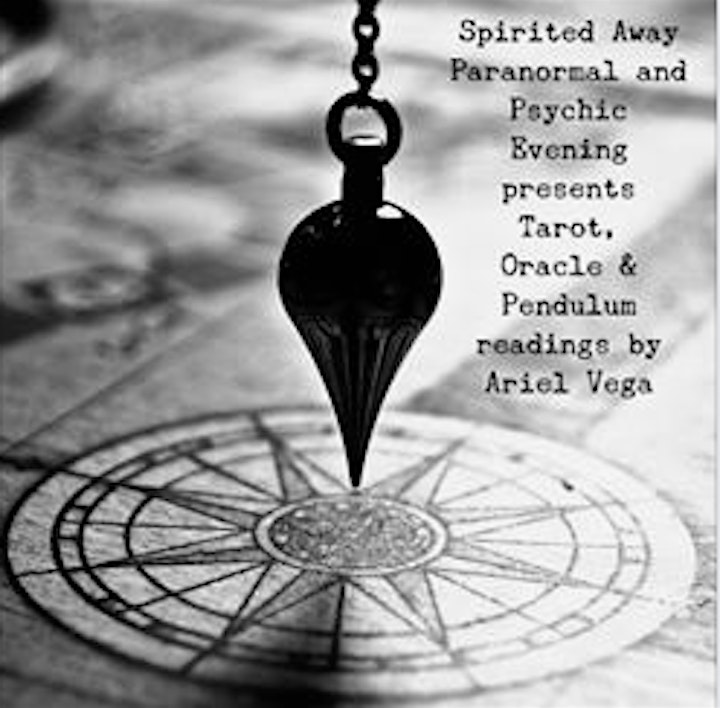 Ariel Vega is a master intuit, energy healer and shadow worker.
Pre-book your appointment for an Oracle/Tarot/Pendulum reading to assure a spot at his table:
Instagram: @arielvega111
www. arielvega.love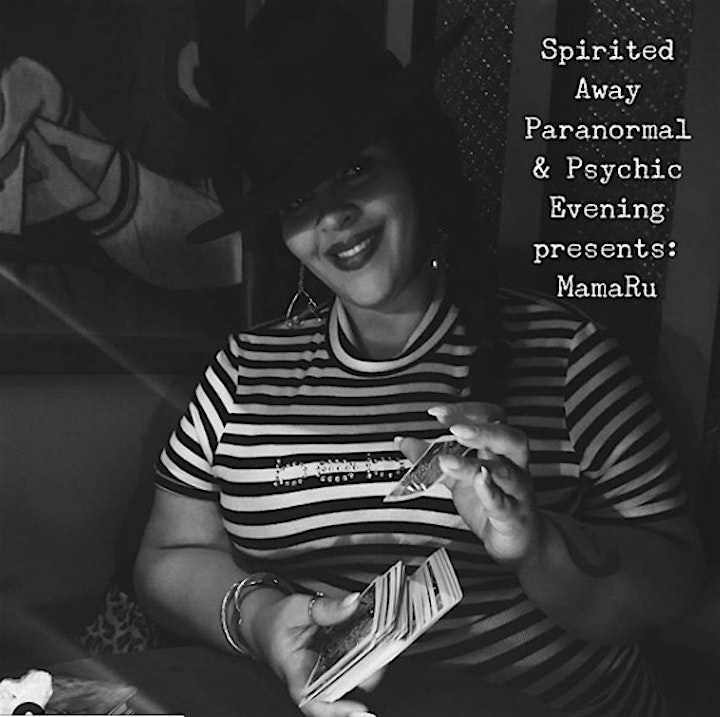 MamaRu is an Astrologer and Tarot Reader. She is a healer specializing in your soul's journey and unlocking the energic potential within you. MamaRu will also offer hand poured, palm wax candles, set with intention and magic. As well as protective salt mixes created for healers who work with the public.Pre-book your appointment to assure a spot at her table:@mamarugiatu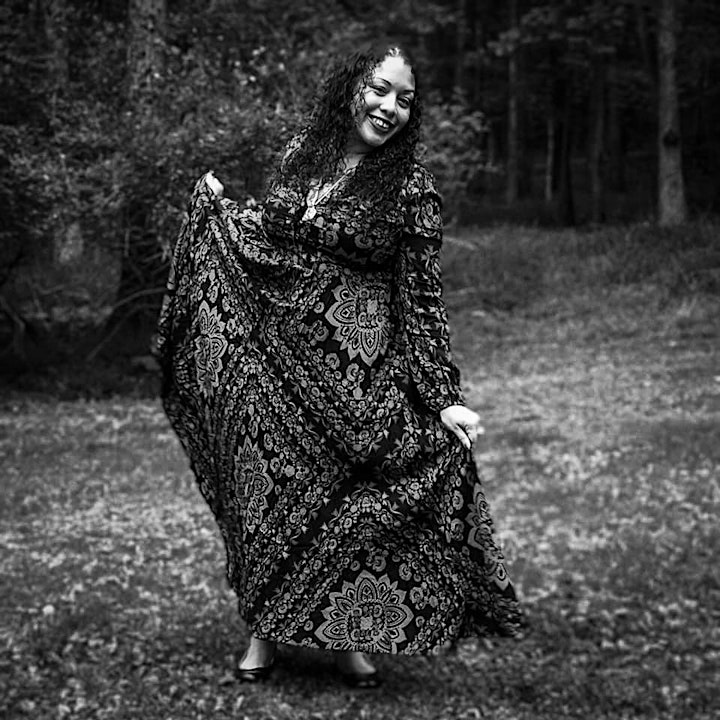 "Spirited Away" presents the wonderful Emilie Muñiz. Emilie offers tarot readings and "tartados" ~ personalized spiritual solutions and recipes ~ just for you! Pre-book yourself to assure a spot at her table @ www.TarotByEmilie.com 🖤🖤🖤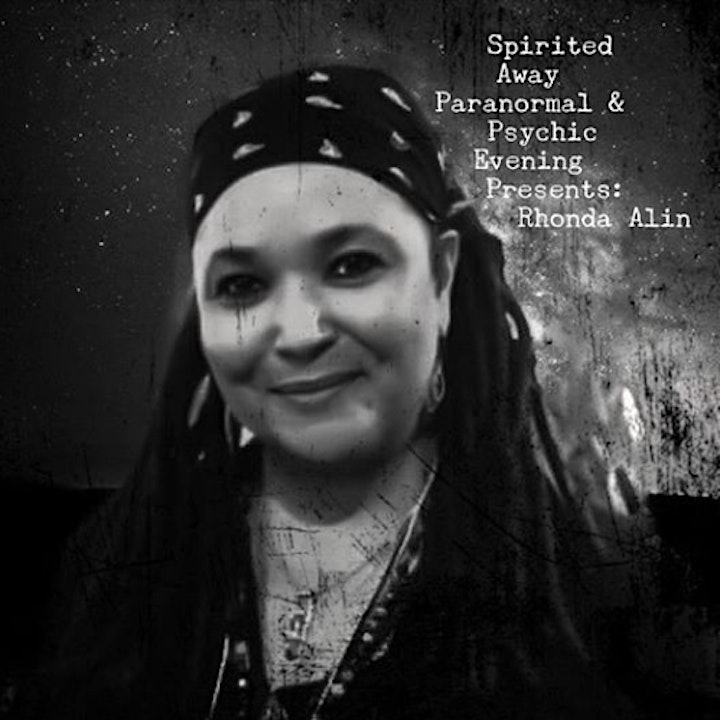 "Spirited Away Paranormal & Psychic Evening" is delighted to present the one and only tarot reader, teacher and metaphysical community builder: Rhonda Alin !! Pre-book your spot with Rhonda to assure a spot at her table. 🖤🖤🖤https://www.facebook.com/RhondaAlinTarot/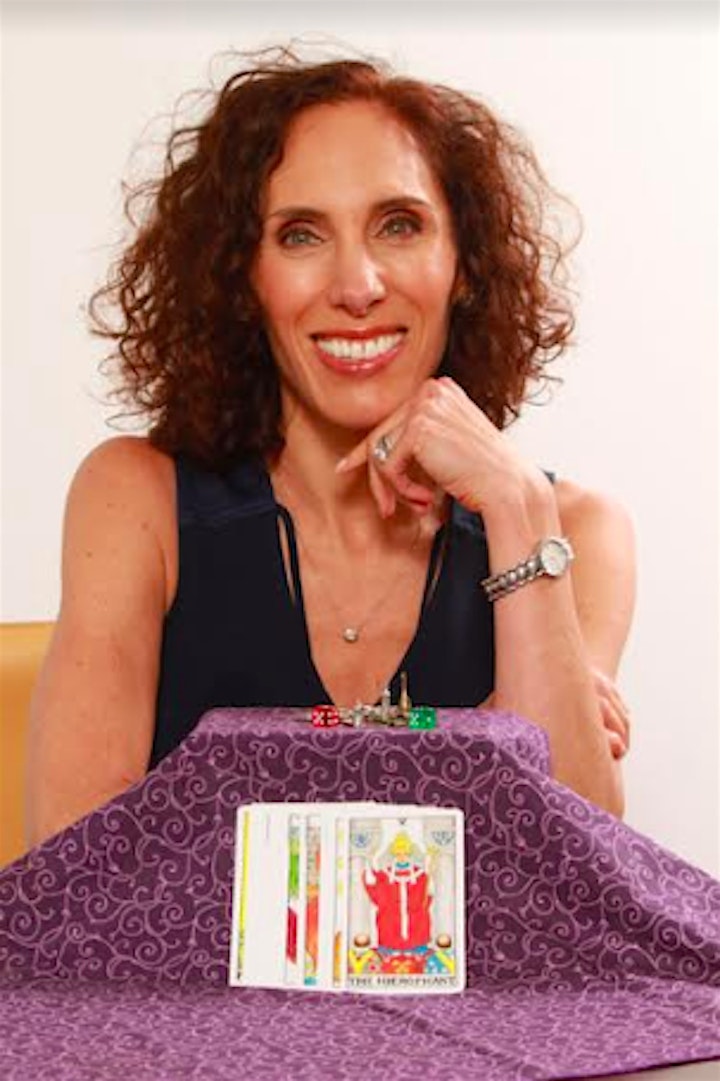 Dina Berrin offers Charmed Readings using your personal astrological info, numerology, cartomancy and her super charged intuition ... Dina helps you get that sh*t DONE! All with genuine love and care.
Pre-book your appointment to assure a spot at her table: https://dinaberrin.com/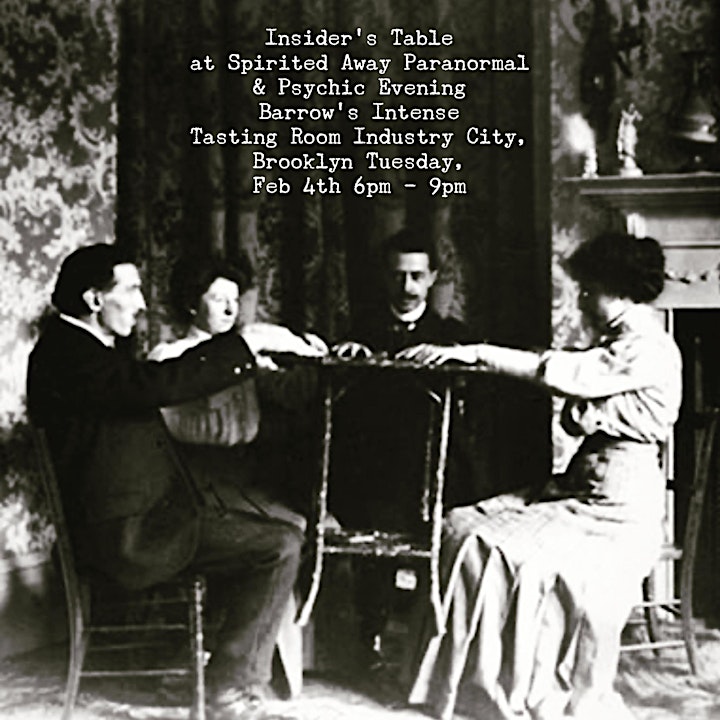 Are you a local cartomancer, reader and/or divination lover? Come swap stories, talk shop and meet new friends at the "Insider's Table" for card practice and networking about the work we love!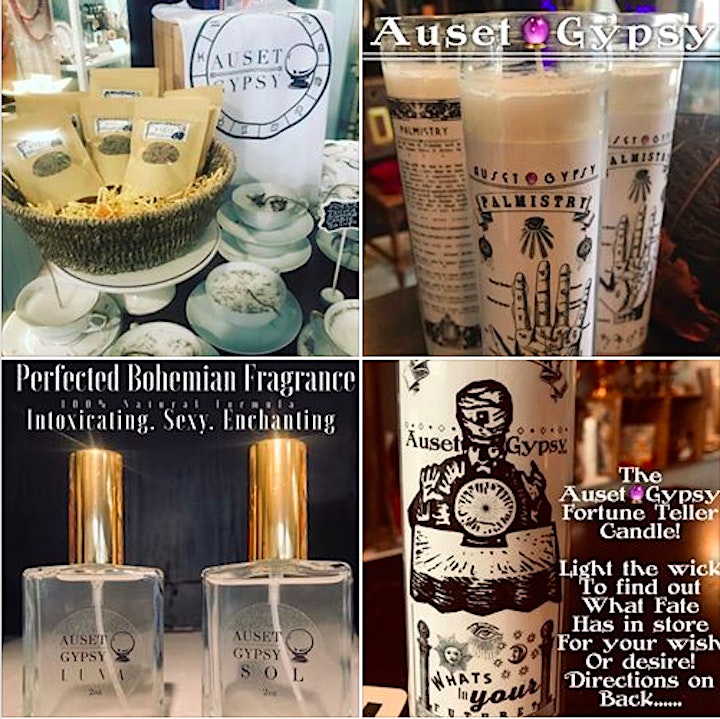 Browse the Auset Gyspy Pop Shop! Offerings include: Herbal Tea Blends, Bohemian Fragrances and Fortune Teller Candles!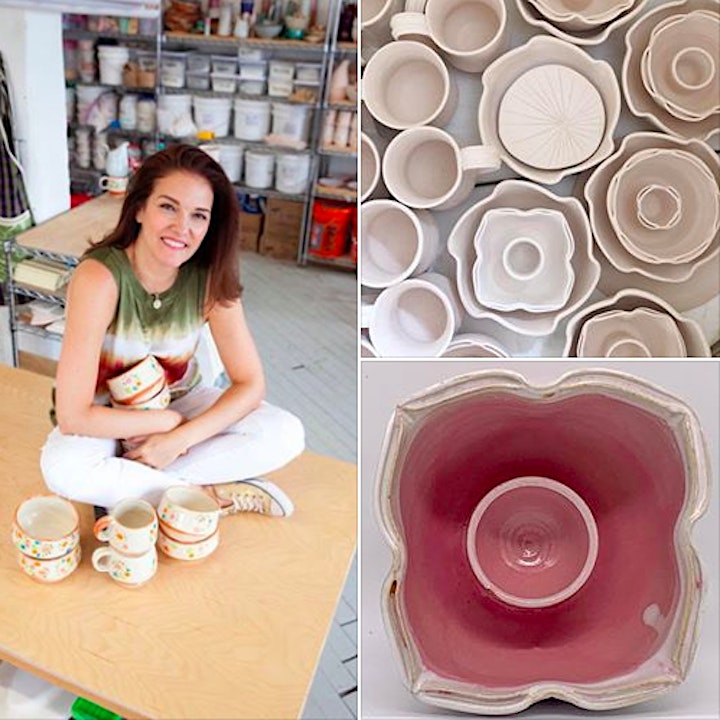 "Spirited Away" presents delicious Jeannine Carson and her handcrafted Sacred Ceramics for Modern Living! Jeanine's Chakras Sage Bowls are gorgeous. A must-have for space cleansing and ritual ceremonies. A perfect gift for yourself, your yoga teacher or someone you love and adore.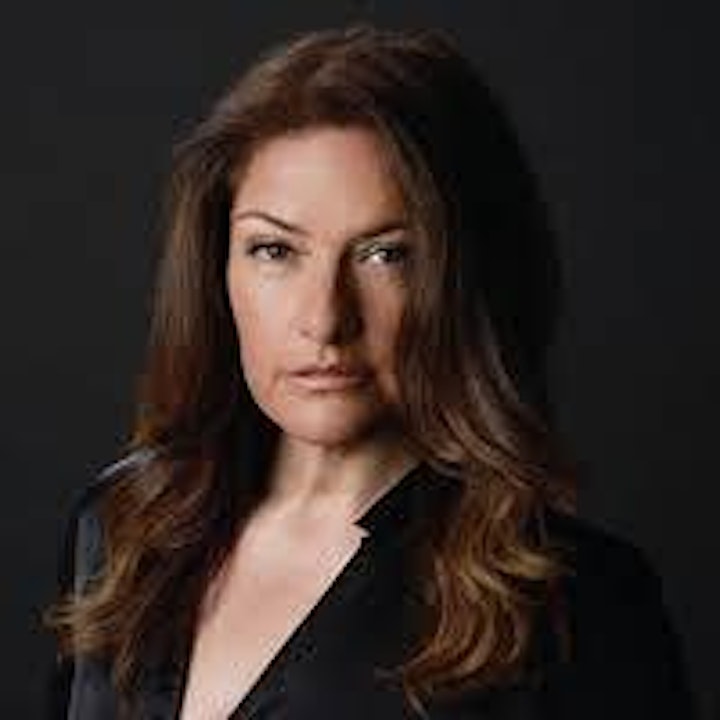 Your host, Sasha Graham, teaches tarot classes, speaks and lectures around the globe. Sasha and her work have been featured on Sirius XM Radio, The New York Times, The New York Post, Inside Edition and she was the first tarot reader to ever be featured in the cover of Crain's New York Business. Sasha appeared as a regular guest on the WPIX Channel 11 Morning News and wrote a weekly tarot column for Marie Claire. Sasha partnered with Tom Skerrit's Heyou Media in 2018 to create and host The Enchanted Kitchen, a six-episode short form cooking series for Youtube and Heyou's Mobile. Mini. Movies.
Sasha Graham's work has been translated into Chinese, Italian, French, Spanish, Polish and Portuguese. She is the author of eight books including: Tarot Diva, 365 Tarot Spreads, 365 Tarot Spells, Llewellyn's Complete Book of the Rider Waite Smith Tarot and the forthcoming Practical Magic of a Tarot Practice. She served as editor and writer of Lo Scarabeo's Tarot Fundamentals, Tarot Experience and Tarot Compendium. The Haunted House Tarot is her first tarot deck with Marvel artist Mirco Pierfederici. Sasha's second dark and delicious deck with artist Abigail Larson, The Dark Wood Tarot, will be released by Llewellyn in 2020. She is a contributing author of Llewellyn's Magical Almanac, 2020 and Llewellyn's Witches' Calendar, 2021.