Sales Have Ended
Ticket sales have ended
Online registration has closed. Please contact rob@spiritequestrian.org to attend.
Sales Have Ended
Ticket sales have ended
Online registration has closed. Please contact rob@spiritequestrian.org to attend.
Description
SPIRIT Open Equestrian Program is celebrating our community, our donors, and our partners. We have had an amazing year, and have so much to look forward to in 2018!
Time & Date: 7:00pm to 11:00pm on Saturday, December 9th, 2017
Location: Hirshhorn Museum and Sculpture Garden
Attire: Cocktail attire or black tie
Food & Beverages: Hors d'oeuvres provided, cash bar for wine, beer, and liquor
Entertainment: Prestigious works of art on display at the Hirshhorn, art from our community, art from our veteran donors
Transportation: Due to the location on the national mall, parking may be limited. We recommend using Uber, Lyft, or any other taxi service. Public transportation is also available, with both Smithsonian and l'Enfant Plaza metro stops located nearby.
The Event
SPIRIT Open Equestrian is co-hosting a celebration with the Hirshhorn Museum and Sculpture Garden on December 9th, from 7pm-11pm. In addition to the impressive collections of the Hirshhorn, the event will also feature works of art created by the kids we serve that illustrate just what SPIRIT, and our horses, mean to them. Following the event, this artwork will be available for auction, with all proceeds supporting SPIRIT. This will be a formal cocktail hour featuring complimentary hors d'oeuvres and a cash bar for drinks, allowing attendees to converse and peruse exhibits from SPIRIT, our donors, and the gallery. The dress code for our sophisticated-yet-fun evening is cocktail attire or black tie.
Event Purpose
SPIRIT Open Equestrian is going through an exciting phase of growth, and we want to celebrate with the community, donors, and partners who are making it all possible. On August 14th of this year, we closed on eight acres of land in Centreville where we can care for our retired horses, rest our working horses, and give some of our program participants the privacy they need, away from the general public. Before we can expand to our new facility, we have to develop the land - in addition to sustaining operations at Frying Pan Farm Park. This is a key step to expanding our help to both our program participants and our horses.
We are excited to partner with the Northern Virginia Chamber of Commerce for this event!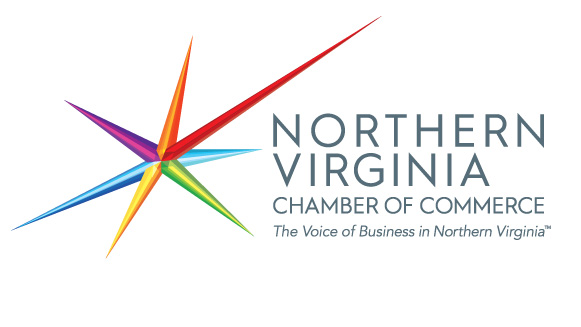 About SPIRIT
SPIRIT Open Equestrian is a 501(c)(3) nonprofit organization that rescues horses and gives them new purpose through equine assisted activities. Our mission is to provide therapy, teach life skills, and allow healing of the body, mind, and spirit. Our therapeutic programs focus on helping children and adults with special needs, veterans, and others suffering from post traumatic stress. SPIRIT also welcomes participants from our community who want to get involved and learn horsemanship. Our operations are based at Frying Pan Farm Park in Herndon, Virginia.