Description
Alright if you missed out on The Aug 12th Crab fest then here your chance again to join us! :)
Spirit of Norfolk Crab Fest Cruises are back and you're invited to join the fun. You will enjoy an exciting cruise along the Elizabeth River complete with stunning views, interactive DJ entertainment, and a special Crab Lunch Buffet.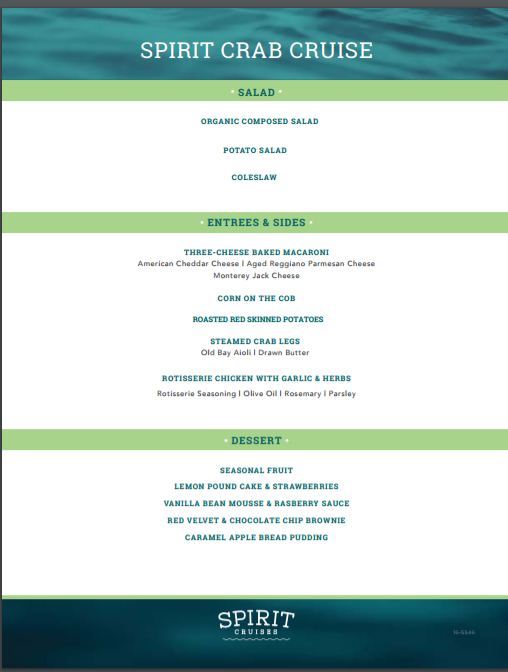 $82.00 -Price includes Spirit of Norfolk Crab leg Fest ticket w/ beverages (non-alcoholic) Alcohol can be purchased at the bar

$82
1st Deposit due by or before June 23,2017 to reserve your Ticket $41 per person
2nd deposit $41 Per person due Aug 25,2017
Most guests choose comfortable, casually stylish attire.
Infants under three cruise free.
Children ages 3-12 would be $43.
Children $43 Per person
1st Deposit Due on or before June 23,2017 to reserve your Ticket $21.50 per person
2nd Deposit Due on or Before Aug 25, 2017 $21.50 per person
Disclaimer: Spirit of Norfolk do not issue refunds therefore after June 23rd and deposits are turned in I will not be able to Issue any Refunds as well.