Spirit Meets Science at the Historic Hawthorne Hotel, Salem, MA
A Psychic Medium & Paranormal Research Team come together to Authenticate Both! Join us at the Hawthorne Hotel for this one-of-a-kind event!
About this event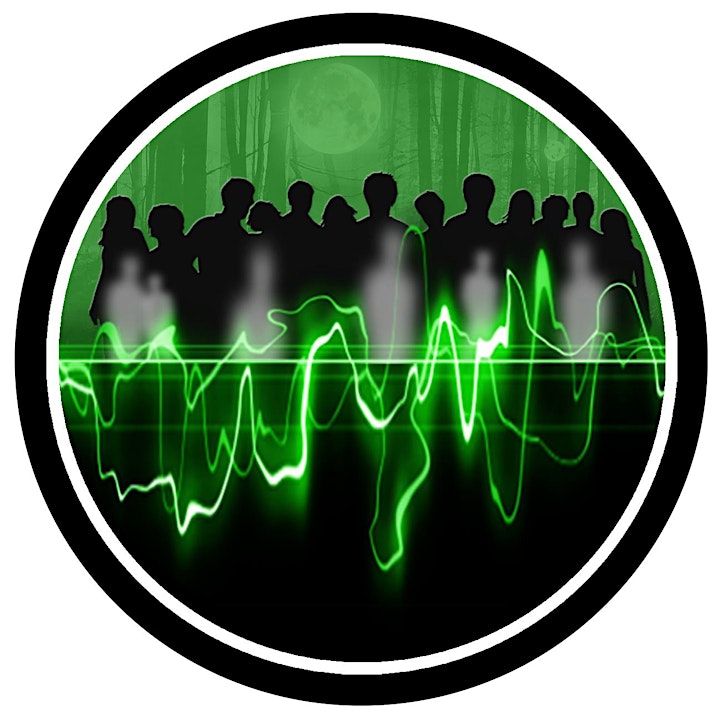 Join Internationally known medium Gary McKinstry and his wife Virginia, along with known paranormal investigator/ authors Thomas D'Agostino and Arlene Nicholson for an event you will never forget.
A Psychic Medium and Paranormal Research Team come together to prove that there is life after death. Guests connect with their loved ones through the Medium while the researchers use scientific equipment and electronic tools to prove that the soul exists after death.
Spirit Meets Science takes modern paranormal technology into a new realm with mediumship. The result is amazing as the voices of the deceased can be heard while Gary is giving messages to the living. This is not pre-recordings or trickery but actual spirit voices being heard at the time of the reading. We have no control over when they will speak.
Spirit Meets Science authenticates mediumship through modern technology. Not only communicating with the deceased but actually hearing them speak through a ghost box and spirit portal. This is the only event of its kind. Be a part of it.
Tickets must be purchased in advance, not available 'at the door'.
Event includes:
Doors open at 12:30pm
1. A Presentation on mediumship and use of equipment used in paranormal investigations.
2. Door Prizes
3. Afternoon in Venice luncheon buffet including:
Antipasto with Provolone, Salami, Mozzarella, Anchovies, Vegetables and Olives
Classic Cesar Salad with Herbed Croutons
Penne Pasta with Rapini, Red Peppers, and Portabella Mushrooms with Olive Oil Garlic Sauce
Vegetarian Lasagna
Chicken Piccata with Lemon and Capers Zucchini with Basil
Rosemary Tuscan, Foccacia and Fresh Garlic Bread
Coffee, Tea and Decaffeinated Coffee
Full Cash Bar (until 4pm)
4. Gallery Readings by Medium Gary McKinstry **No guarantee that everyone will receive a message
5. Enjoy Dessert & Coffee while the paranormal Investigators prepare findings
6. Review of evidence by Tom D'Agostino. Hear the recordings of spirit voices captured during the event
FREE PARKING at the rear of the Hawthorne Hotel
For more info on us and what we do, visit www.spiritsmeetscience.com
Bios
Internationally known Psychic Medium Entertainer, Gary McKinstry, shares his gift to connect with the spirit world and intuit messages for his clients and audiences worldwide.
His work as a psychic medium and his company, GVM Productions, spans over 30 years and several countries, including the USA, including Hawaii and Puerto Rico, Brazil, France, Australia, Germany, and Canada. Whether one-on-one at his studio in Dudley, MA, or in a large arena, Gary is dedicated to helping people from all walks of life and death and will deliver our messages with style.
In 1999 Gary earned a Doctorate in Philosophy in Religion at the Universal Life Monastery in Seattle, Washington, and was ordained as a Universal Life Minister. Certifications as a professional Tarot Reader C.P.T.R. American Tarot Association and as a Certified Hypnotherapist with the Indian Mountain Meditation Center, New Bedford, MA, followed in 2000 and 2002. Gary is a paranormal specialist, and from 2005 - 2008 worked as an Extraordinary Case Manager for Orion Paranormal managing the process and research of ghost hunting cases.
Gary frequently appears on live radio and television, and has been featured in many published novels. Virginia McKinstry, Gary's wife of 21 years and business partner, is the production manager for GVM Productions and oversees the management of all bookings.​
Thomas D'Agostino and Arlene Nicholson have been extensively studying and investigating paranormal accounts for over 38 years with well over 1400 investigations to their credit. Creators of 12 books and counting, together they have penned and captured on film the best haunts and history New England has to offer.
Tom and Arlene's books include: Haunted Rhode Island, Haunted New Hampshire, Haunted Massachusetts, Pirate Ghosts and Phantom Ships, Abandoned Villages and Ghost Towns of New England, A Travel Guide to Haunted New England, A History of Vampires in New England, Haunted Vermont, Ghost Stories and Legends of Connecticut, Legends, Folklore and Secrets of New England, Rhode Island's Haunted Ramtail Factory, and Ghosts Of The Blackstone Valley.
The Providence Journal Bulletin, Observer Publications; The Rhode Island Monthly, What's News; the second largest circulation in the State of Rhode Island, The Northwest Neighbors, The East Providence Post, The Valley Breeze, The Call, The Boston Globe, ReminderNews, Norwich Bulletin, Foster Daily Democrat, Rochester Times, Smithfield Magazine, Patriot News, Stateline Review, North Adams Transcript, The Villager, and The Vermont Standard are among the publications that have published stories and interviews on Tom and Arlene's books and history of paranormal investigations.
Television appearances include- Ghosts Are Near, Episodes 6, 27,and 29; Rhode Island PBS, Sept, 2008; Co-wrote, co-produced, wrote and performed the musical score for "Ghosts of Foster, Rhode Island" for Cox Communications, and also acted as a consultant and appeared in "Things that Go Bump In The Night: Tales Of Haunted New England" for WGBY, "Haunted RI" for RI PBS, A&E Biography Channel's "My Ghost Story," Episode 28; Consultant for "Ghost Hunters", Animal Planet's "The Haunted," Destination America's "The Haunted", Our Town- The haunted Stagecoach Tavern, PBS; Your Town- Exeter, RI, ABC 6; Foster's Haunted Ramtail Factory, ABC 6, Smithfield's Lost City, ABC 6, Be My Guest, and NBC "The Rhode Show", 2018.
Radio shows include-Preston Dennett-UFOs and the Paranormal, X-Zone Radio Show, Night Watchman Chronicles, After twilight, Ghostly Talk, Ghost Chronicles, KZUM Radio, Ghost Village Radio, Spooky South Coast, WINY 1350 AM, Boston College Radio, Behind The Paranormal Radio, Black Cat Lounge Radio, Spirit Chasers Radio, The Paranormal View,WORC 98.9 FM and WBZ Radio's Nightside With Dan Rea.