Join an interactive program to practice the overlooked but essential followership skill: listening
About this event
Spirit Drivers October Expert Session featuring Sharna Fabiano
We understand the importance of great leadership, but what about its counterpart – great followership?
Following is to Leading what Listening is to Speaking. Both are required for a great conversation, and both are also required for successful and satisfying work experiences as well. October's program delves into followership, the overlooked but essential skill set that begins with generous listening skills.
When you register for this session, you're also eligible for your free trial month of the Spirit Drivers Mastermind.
Each week, you'll explore the leading and following dynamic in a combination of short written exercises, small group discussions, and partnered role-plays. Based on material in Sharna's book Lead & Follow, you'll consider how strategic acts of followership can help you in your own work environment, whether in person or remote.
Meet Sharna
Sharna Fabiano is an internationally recognized tango artist. Over the course of her twenty-year dance career she toured to over a dozen countries, designed partner-based movement courses for undergraduates, and founded a nonprofit tango organization.
Sharna brings her deep understanding of the leader/follower dynamic in social dance into the professional sphere with original coaching programs that help individuals and teams collaborate more successfully. She is a certified empowerment coach and yoga instructor and completed her MFA in dance at the University of California Los Angeles.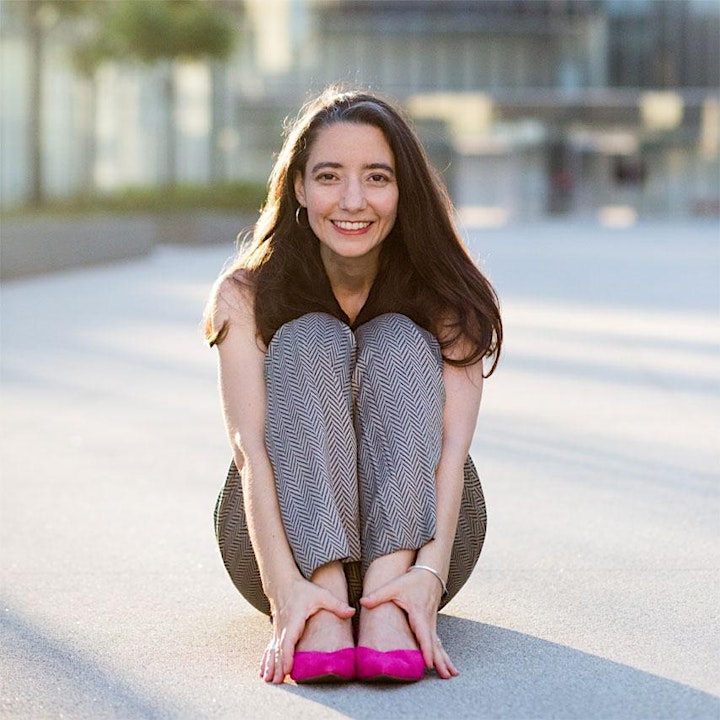 The Spirit Drivers Mastermind is safe space to explore your purpose, build leadership skills that set you apart in 2021, and connect with an international network of like-minds.
Spirit Drivers is a 12-month program with a curated community of members. We cap our Mastermind at just 20 people, because we give everyone a voice.
Each month we study a distinct leadership theme, and take time to hear and support each others' biggest challenges.
If you're interested to see what it's like, join us for your Free Trial Month. By registering for this event, your eligible for your Free Trial Month! We meet every Wednesday at 1:00pm EDT / 7:00pm CEST.
How it works
Our Annual Mastermind Membership includes 1 Expert Leadership Session and 3 Mastermind Calls each month.
You're invited to experience 1 free trial month.
Learn more about Spirit Drivers and future leadership topics: https://www.spiritdrivers.com/
The Magic of the Mastermind
When was the last time you felt TRULY seen, heard, and valued by other leaders? Our Mastermind exchanges go deep on the issues that matter most to our members. Whether you're sharing your challenge and receiving insights from the group, or practicing empathetic listening and supporting another member, these calls are truly magic. You'll feel your heart open, and feel truly connected. Not to mention the network you'll build!
Leadership Curriculum
Practice the leadership qualities that will set you apart in the future. Every month, we study a distinct leadership theme that supports you in being the best version of yourself. We bring in experts, break down leadership "soft skills" into tangible steps, and give you space to practice with group support.
Expert Coaches & Facilitators
This is no therapy session. Expert coaches facilitate every call. We create a compassionate space for you to open up. Each conversation is relevant to the leadership theme of the month. No matter who's sharing, you'll learn something new or grow a valuable skill.
Member testimonials
"Elise and Gregg bring together a masterful experience for both personal and professional growth. From mindfulness to accountability and weekly challenges, I felt I had not only a powerful toolset to work from, but tangible elements and a supportive group to implement into my daily life. With world and personal events of 2020, I felt I needed guidance and mentorship to lead me on a positive path into this "next normal" - this gave me just that. Highly recommend and already looking forward to the next session!"
"Spirit Drivers is an excellent tool for professional (and personal) growth. The community you develop with your group and the feedback available not only from them but from the leaders of the program are invaluable. The program is a shot in the arm of encouragement and direction."
"The Spirit Drivers program was an amazing experience. Elise and Gregg are great teachers. They truly care about helping people maximizing their potential. 5 star review!"
"For over a year I had been working through a tough time. Spirit Drivers Mastermind helped me get over the finish line."
"Spirit Drivers has helped me become better at sharing my personal story, so I can align my work with my purpose. At work I'm direct and clear, but in my personal life I don't have people to talk to who understand me. Spirit Drivers is a safe space for me to explore how to integrate these two aspects of myself."
Organizer of Spirit Drivers October Mastermind - Generous Listening
As a CCA Certified Transformational Coach, and Co-founder & Lead Facilitator of Spirit Drivers Mastermind, I support people in finding their purpose and taking their best next professional step. My name is Elise Dorsett and I am a 2010 Graduate of Washington University with a double degree in Psychology and Spanish. I'm also a Certified Yoga Teacher and Argentine Tango dancer. I am multilingual and my clients come from all over the world.