Description
Join Medium Rick Bunch for a special evening of mediumship. Friday, October 12th, 2018 at the Southside Christian Church in South Bend, Indiana. For over the last 12 years Rick's work as a spiritual medium in the Michiana area.

Spirit Circles are live public demonstrations of mediumship! Attended by those interested in more about "life after death." Whatever that may be, beliefs, loss of loved one(s), answers, insight, unspoken words and on. By providing an opportunity for those interested in life after death to witness the communication and hear what those on the other side have to say.

During these special gatherings is when Rick delivers messages to random audience members from those loved ones existing and living in another dimension also referred to as heaven.

Rick shares his personal experiences that brought him to where he is today when viewed explaining how he works as a medium during this unique opportunity. Rick will attempt to read (deliver messages) to as many attendees as time permits, unfortunately, not everyone attending will receive a reading.
But, everyone who attends finds the experience as informative, uplifting, and fulfilling nonetheless. Either through their own reading or from the readings of others. In closing, Rick will take questions from audience members.

Note: Doors do not open before 7 pm ET.
Checking-in please bring your printed ticket and ID.
NO Recording Allowed! You will be asked to leave
Bottled water included.
ALL cellular phones and other devices are to be turned to vibrate.
A chance to win a Free Private Reading with Rick! ($200 value)

Do you have a group? If so, contact us!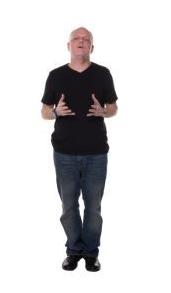 "Our Spirit continues on when our earthly vessels are done here. Our essence, our Beingness continues the journey back home. We are immortal, love yourself unconditionally first friends! -rick bunch