Spirit Art, with Paul Meidinger

Saturday, July 26, 2014 from 1:30 PM to 4:30 PM (EDT)
Event Details
Spirit Art
with Paul Meidinger
Saturday, July 26th, 1:30 PM to 4:30 PM
Limited to 20 Participants
The energy and consciousness of Creation flows around and through us all of the time and you can tap into it through your own artistic endeavors.  Learn ways to bring through messages, healing, and higher creativity through a joining of the Artistic with the Spiritual.  We'll support each other as a group as we work side by side with basic art materials and simple methods to connect with our Higher Selves and tap into Universal Wisdom.  Ways to interpret the inner meaning of finished artwork will be covered and each participant will receive a brief personal assessment of their creative abilities and blockages. No previous art experience is necessary.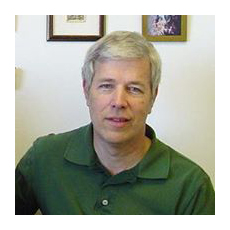 Paul Meidinger is a well-known and respected spiritual intuitive and advisor. He has held events at The Good Vibes Health Center, The Open Mind Bookstore, and The Mesa Creative Arts Center.
When & Where

The Four Directions - A Center for the Arts and Healing
3930 Dickey Road
Gibsonia, PA 15044


Saturday, July 26, 2014 from 1:30 PM to 4:30 PM (EDT)
Add to my calendar
Organizer
The Four Directions, a 501c3 nonprofit Corporation, dedicated to the Arts, Creativity, Spirituality, Healing and Nature, is located in Gibsonia, Pennyvania, a 40 minute drive North from Pittsburgh. Situated on ten rural acres of terraced hillsides, it has three lovely spring-fed ponds and a blend of scenic woodlands, floriferous gardens and wild native pastures with historic and modern buildings and outdoor structures and ceremony places. The grounds are a tranquil place to walk, explore, meditate or converse whie attendin the Center's diverse offerings.

We offer a fascinating mix of creative experiences, self-discovery programs, art exhibits, participatory demonstrations, music and dance performances, meditative retreats, modalities in the healing arts, special events and ceremonies, deep interactive connections with nature and much more. Programs are led by remarkable artists and creators, healers, wisdom keepers, and personal growth guides, who inspire through a shared sense of playfulness and visionary ideas
Join our mailing list and download our brochure at our website:www.thefourdirections.org