Spire Duo invites you to a musical evening of magical creatures and themes of summer. Special guest performers: The Elsewhere Ensemble.
About this event
Spire Duo invites you to join us for a beautiful evening of classical art song outdoors. Bring your imagination, and a sense of playfulness and curiosity as we welcome the summer and all the gifts it brings. Concert located in South Eugene of Oregon.
IMPORTANT: Exact address to be emailed after purchase of ticket.
Bring your own chair and mask.
Bring a blanket/sweater in case it gets cold in the evening.
Bring your own dinner/dessert if you wish.
Come between 6:30 and 7:00 to get yourself seated. Concert begins at 7:00. Plan to be there until roughly 9:00 p.m. There will be a 10 minute intermission.
Choose your own place to sit and leave enough space for you and your neighbors to be at a comfortable social distance from one another.
One Parks Department porta potty is located a short walk away and is within view from the garage venue.
The piano is a professional-quality Kawai electric piano. Sound carries easily in this naturally resonant outdoor space, and ambient noise is minimal (aside from birdsong!)
Spire Duo will perform music of a light-hearted nature (featuring a playful musical "guessing game" for the audience), as well as a selection of art songs of a more reflective nature. Program includes music by composers such as Poulenc, Barber, Wolf, Cipullo, Britten, and more. Additionally, The Elsewhere Ensemble will be performing a set of music during a portion of the program.
Note: In this current climate of health concerns, masks and physical distancing are required at this event. Please take responsibility for your own health and the health of our community by knowing what measures you need to take in order to be and feel safe in the context of this event.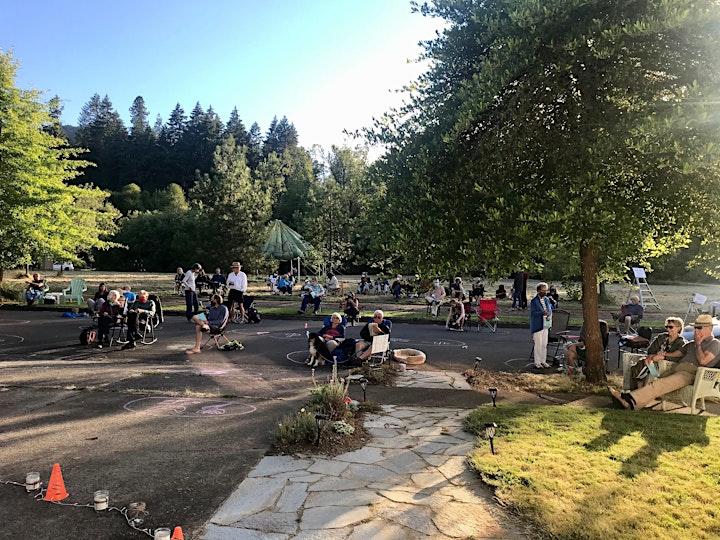 The Elsewhere Ensemble (www.ElsewhereEnsemble.com) has been calling Eugene, Oregon home since 2018. Previously based in New York City and Paris, many of their performances bring music together with stories, poetry and theater. In Eugene, they have presented Chekhov Triptych – three Chekhov stories in concert, The Happy Prince, and Letter to Brahms, among other orignal works. They have performed in Montreal, Beirut, Lyon, Brussels, Boston, and Portland and have also participated in both the Edinburgh and New York International Fringe Festivals. This performance will include accomplished Broadway actor MacIntyre Dixon; violist Arnaud Ghillebaert (UO viola performance teacher), violinist and composer Colin Pip Dixon, and cellist Kathryn Brunhaver.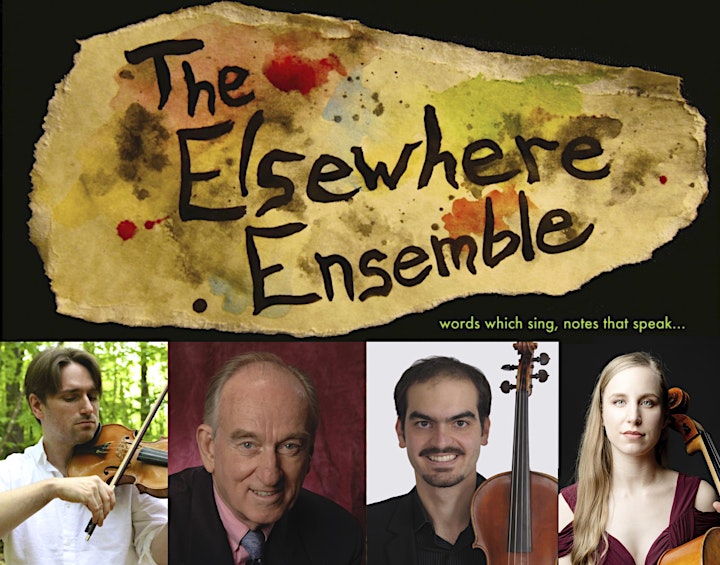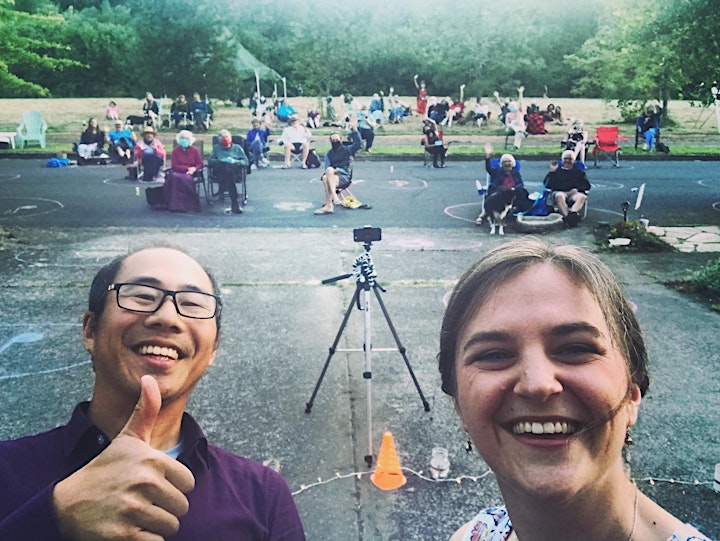 Click here to check out an article in the Eugene Weekly about our first outdoor concert last July!