Location
Clark Center@ Stanford University
Conference Room S361
318 CAMPUS DRIVE WEST
Stanford, CA 94035
Description

Spiral Genetics Workshop: Detecting stuctural variants and indels with Anchored Assembly
brought to you by...
...Spiral Genetics & SCGPM
About Spiral:
Spiral's Anchored Assembly detects stucture variants that no other SV tool can detect, using regular Illumina HiSeq data. Validation results are found here. For some recent results, please look at this document. Spiral supports germline and tumor/normal workflow.
Following data has been provided by Spiral:
When compared to gold standard SV set in Mills, et al 2011, Anchored Assembly detects over 30% more insertions than Pindel.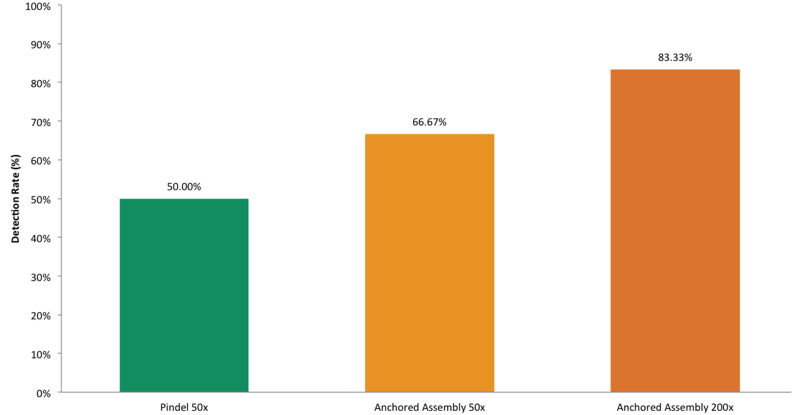 We have a dedicated hardware at SCGPM that you can use for the purpose of evaluation of Spiral software. Access is free of cost during evaluation period. No affiliation needed with GBSC or SCG cluster to start the evaluation. The hardware is behind Stanford VPN and hence user data is protected by Stanford firewalls. We also have an NDA with Spiral in place.
Presenter Biography:
Jeremy Bruestle, CTO, Spiral Genetics
Anchored Assembly and Onco Assembly are the brainchild or Jeremy Bruestle. He has an extensive background in distributed computing and specializes in bridging the gap between academic research and applied technology. He has 8 issued patents. Recent projects include a parallel processing engine for cellular image analysis and an advanced retinal imaging system, developed in conjunction with researchers at Indiana University.
Here are some comments from users/supporters of the product:
"Using Anchored Assembly on our Illumina HiSeq data, we were able to detect how many of the contigs joined together to form larger contigs and scaffolds. In some cases, the contigs joined end-to-end. In other cases, there were insertions of up to 3.5 kb between contigs that were constructed to base pair-resolution. Overall, Spiral Genetics' Anchored Assembly makes it easier to draft genomes." - Robin Gasser, University of Melbourne
"Spiral Genetics' Anchored Assembly was able to detect both SNPs and structural variants in a Vibrio cholerae genome we sequenced. This included 30kb tandem repeats and even transpositions across chromosomes. The assembly made it quicker and easier to identify genetic variation across strains of V. cholerae." - Jesse Shapiro, Université de Montréal
"We knew that there was a change to one of our bacterial strains. We tried for months using all the usual tools to find this change. It was only Spiral Genetics Anchored Assembly that was able to identify, to base pair resolution, exactly what happened. For the first time, we can see the gene that was inserted and make sense of what happened. This opens up completely new possibilities for our current and future research. I will be running further analyses." - Alan Barbour, University of California Irvine