Spinning Babies - New Rochelle, NYC

Friday, March 28, 2014 from 9:00 AM to 6:00 PM (PDT)
Event Details
Spinning Babies Workshop in New York

Register online until Wednesday, March 26. After that, if there is room, $175. at the door.
$145. w/online registration before 

Mar 21st

$155. w/online registration Mar 22-26th.

$ 175 at the door, cash or credit only.
7-hrs; .7 ACNM CEUs (MEAC, DONA, CAPPA accepted)
Radisson Hotel in New Rochelle

FREE PARKING in the hotel lot. Hotel lobby, (914) 576-3700

9:00-5:30 (Sign-In from 8:30)
12:30 - 2:00 Lunch break. Walk to restaurants or bring your own. Network and playtime!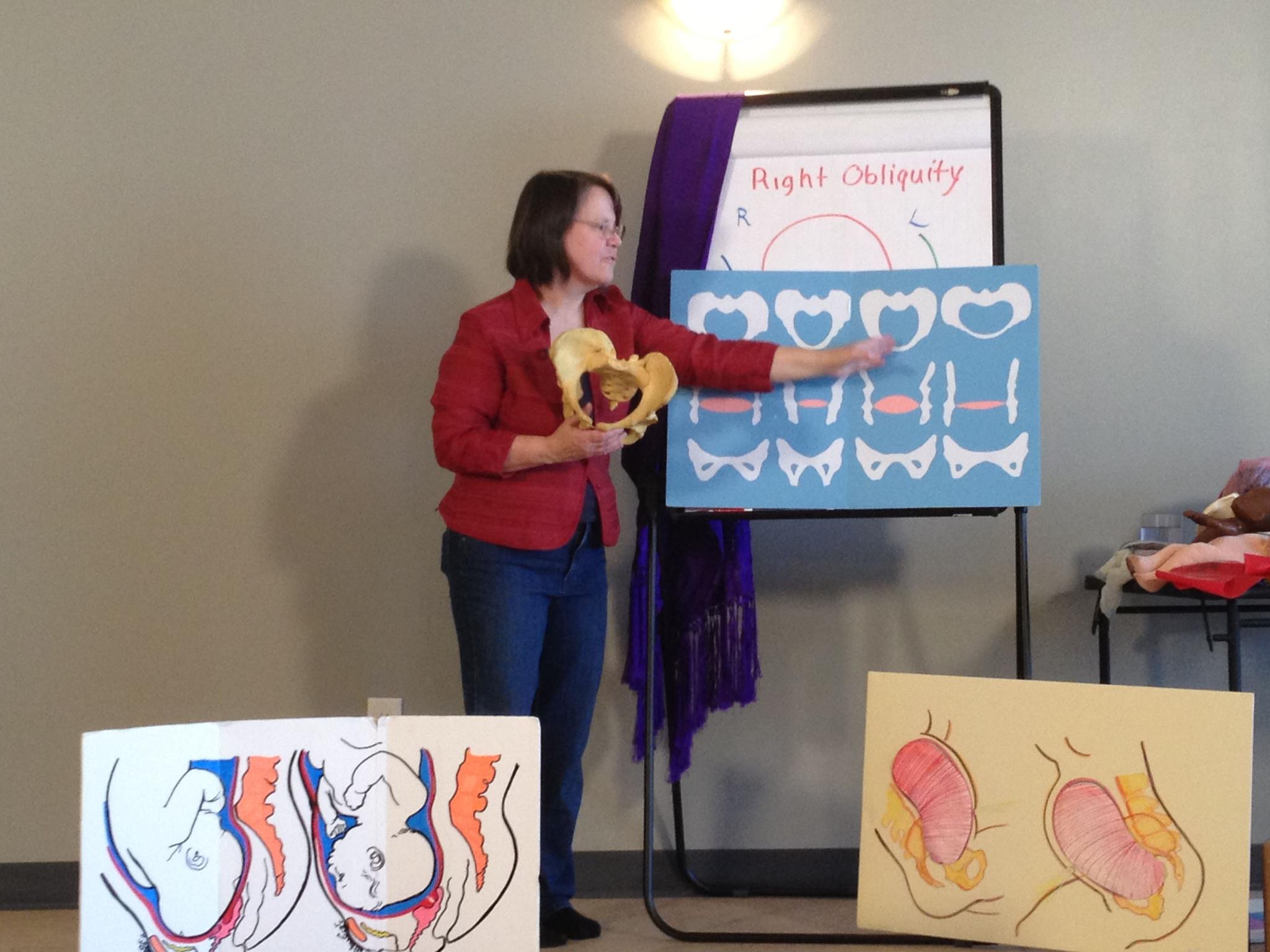 Spinning Babies techniques for pregnancy and labor

Listening to labor-- does baby just need to rotate or doesn't baby fit at all?
Reduce cesarean rates by adding Balance before and during labor and assisting fetal engagement - tonight!
Detailed handouts; 7-hrs; .7 ACNM CEUs (MEAC, DONA, CAPPA accepted)
The Spring wind has swept through Minnesota whisking Gail delightedly back to New York and right to New Rochelle! Every Birth Keeper is welcome to come! Doulas, Nurses, Midwives, Childbirth Educators, Yoga Teachers, Chiropractors and the Brave New Doctors, too. (CEUs limited to above description.) This is not a class geared to parents, but we have a pregnant volunteer to show you how to do the techniques in pregnancy!  Meet Gail. Get a deeper understanding of how fetal position effects the ease of birth or the challenges faced.  Prepare by reading the Spinning Babies Website menu items labeled "Start" and "Baby Positions" to be more comfortable at the class.

email Gail Tully if you have questions, gail @ SpinningBabies.com
Purchase Belly Mapping Workbook, T-shirts, and more with cash or Paypal swipe.

Please no babies or children over 5 months old. 
Full refund (100%) if you call or text Gail before 8 am Mar. 28th (not before 6 am please! but the night before is fine!) so she can contact someone on the wait list.  
Why wait? Don't risk missing because you wanted to wait and see if the babies were born before you register. If you miss for a birth just call/text before 8 am to get a full refund! No call or text, no refund. That's the deal.  We want you with us!!  Gail's cell, 612-817-3144 during daylight hours, please. On day of workshop from 6-8 am.
When & Where

Radisson Hotel
1 Radisson Plaza
New Rochelle, NY 10801


Friday, March 28, 2014 from 9:00 AM to 6:00 PM (PDT)
Add to my calendar
Organizer
Spinning Babies
The Spinning Babies Lady, Gail Tully, offers a variety of workshops for parents and providers about fetal positioning and labor progress. Midwife, doula, visionary.
Join this international speaker in person and online. See more at www.SpinningBabies.com
Spinning Babies - New Rochelle, NYC