Description
Come explore the fascinating world of bento in this workshop series. The Japanese lunchbox is a truly versatile dish and can be prepared with any number of ingredients and methods. Always nutritionally balanced and beautiful, bento is a perfect way to express your affection for someone (or to treat yourself) through a carefully-crafted meal.
In these workshops, master chef Atsushi Kenjo, executive chef at M-Cafe, will teach participants about the basics of portioning and balance, as well as techniques to create handcrafted touches that are guaranteed to delight.
Participants will study the fascinating health properties of some common bento ingredients and will also receive a hands-on tutorial on how to create some of the whimsical and kawaii (cute) elements for which bento is famous. Every participant will take home a unique creation to enjoy!
Before rolling up your sleeves, get a sneak preview Satoyama: Evolving with the Forest, an exhibition scheduled to open on June 21. Satoyama showcases the practice of Japanese chef Yoshihiro Narisawa through stunning photographs by Brazilian food photographer Sergio Coimbra.
Dates:
Saturday June 16th, 11:00AM and 2:00PM
Fee:
$45.00, workshop with disposable bento box
$70.00, workshop with made-in-Japan Matsunoya alumite bento box included
Please note, participants will be asked to sign a waiver releasing Japan House Los Angeles from all liability on the day of the event. Minimal knife-handling involved (optional).
You must be 18 or older to participate or be accompanied by an adult if you are under 18.
Workshops are co-hosted by Japan House Los Angeles and Tastemade.
---
Tastemade is a diverse online community of creators, dreamers and explorers united by their love for great taste. Tastemade inspires people through engaging entertainment, exciting experiences and authentic products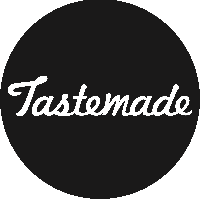 ---
---
JAPAN HOUSE is an immersion into portals for discovery that transcend the physical and conceptual boundaries, creating experiences of the best of art, cuisine, design, entertainment, fashion, and technology from Japan.