SPIN Accelerator UK - Demo Day at Loughborough University in London
Description
SPIN Accelerator UK- Demo Day at Loughborough University, London
May 10th, 2018, at 13:30pm
Loughborough University and HYPE are proud to invite you to the Demo Day of the first SPIN Accelerator cohort!

Loughborough University London and HYPE Sports Innovation have teamed up to deliver the SpinLab Accelerator UK Program, a global startup accelerator that offers a sports-specific program providing access to global mentors, investors and experienced hosts to fast-track promising local startups on to the world stage. The program leverages HYPE's existing sportstech platform which already engages over 9,000 startups and 29,000 sports innovators across the world and Loughborough's experience in the entrepreneurial and innovation space. Loughborough Universtiry is ranked as the best university in the world for Sport by QS Higher Education.
Twelve teams from the UK, Finland, Germany, Holland and Denmark were selected to participate in a 16-week virtual program that culminates in this demo day where they will showcase their businesses to a diverse audience.
The businesses span areas including Artificial Intelligence (AI), drug monitoring, impact measurement, sports participation, Internet of Things (IoT), elite sports training, multi-media broadcasting and other tech sectors - but all applied to sport, one of the biggest commerical markets in the world, estimated to be 8% of global GDP.
Attendees will include leading sports innovators, members of the media, sports and innovation academics, entreprenerus and investors!
During the Demo Day, the SPIN Accelerator startups will pitch to a panel of investors, leaders and decision makers in the world of sports and innovation. In addition, this event aims to generate worldwide engagement and create a global community of sports and innovation.
We welcome the entire ecosystem of sports and technology, including investors, startups, brands and academia, to take part in this great celebration of innovation!
Please RSVP no later than April 30th, 2018.
---
Agenda (Subject to Change)
1:30pm - Registration, Tea and Coffee. Opportunity to meet the businesses on their stands
2:00pm - Welcome by Prof Mike Caine, Dean, Loughborough University London
2:15pm - Programme Introduction, Timothy Barnes, SpinLab UK Programme Lead, Loughborough University London
2:30pm - Guest Speaker (to be confirmed)
2:45pm - Company Pitches
4:00pm - Break, Tea and Coffee. Opportunity to meet the businesses on their stands
4:30pm - Dave Abbot, Senior Vice President, Innovation, Technology and Operations, Sportradar
4:45pm - Company Pitches
6:00pm - Closing remarks by Prof James Skinner, Director of the Institute for Sports Business, Loughborough University London, and Thanks by Amir Raveh, Hype Innovation
6:30pm - Networking drinks reception, announcement of winners. Opportunity to meet the businesses
---
The companies will present to a panel of world-class sports innovation judges, including:
Bernd Wahler, Chairman of the Board HYPE, Ex CMO & VP Innovation at Adidas, Ex Pre sident of VfB Stuttgar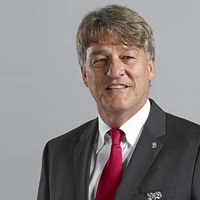 Rod Nanner, Vice President, Washington Redskins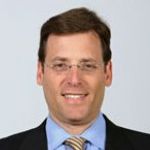 Prof. James Skinner, Director of the Institute for Sport Business, Loughbourgh University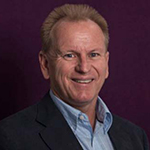 Dave Abbot - Senior Vice President, Innovation, Technology and Operations, Sportradar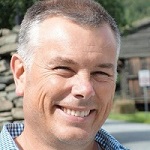 Sebastien Audoux, Head of Sports Digital, Canal+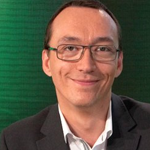 ---
---
Who Should Attend
This event provides a perfect opportunity for UK and international sports and sportstech investors, influencers and stakeholders to network and connect with these startups as they launch into the global market. We are looking to fill the limited number of seats in the audience with
- Investors - Angels, VCs and other potential investors that are specifically looking to invest in the sports and sportstech space.
- Sports Influencers - People embedded in the sports industry through positions in sports organizations, companies with a sports brand or sports focus and professional athletes.
- Stakeholders - Government officials as well as HYPE Sports Innovation and University stakeholders.
- Media - Traditional as well as digital media presence, specifically outlets focused on entrepreneurship and startups and sports.


Organizing Partners
HYPE Sports Innovation
HYPE Sports Innovation is the largest, global ecosystem in sports innovation. With over 29,000 members including brands, sports clubs, federations and academia, together with over 9,000 startups, HYPE has an unrivalled capacity for outreach to global companies in this field. HYPE's business model is to leverage this platform to grow and profit from the surging needs of the sports industry to innovate.
The key offerings of the company include the first global, sports innovation accelerator network
(SPIN Accelerators); a series of startup competitions alongside major, worldwide sports events (Global
Competitions), innovation consulting services for select sports clubs (Innovation League), and an investment
fund specializing in sports innovation (CLUB.ONE). visit: www.hypesportsinnovation.com
Loughborough University
Loughborough University is the world's best sporting university and a fantastic place to study and work, boasting unrivalled sporting achievement, internationally acclaimed research and outstanding teaching quality. They are a global leader in sports innovation and its School of Sport, Exercise and Health Sciences is a great place to study, boasting access to first-class facilities, the wide-ranging expertise of our teaching staff, and a lively community of around 1500 students and 140 academic, research and support staff. Visit: www.lboro.ac.uk