Event Information
Location
Undergrounds Coffeehaus
3020 N Federal Hwy
#5a
Fort Lauderdale, FL 33306
Description
Please purchase your tickets in advance! This venue is perfect for an intimate comedy club feel, however, there is a limited seating of just 45 per show!
---
What is Spill the Beans Comedy? https://www.youtube.com/watch?v=KMm2o4lfpWU
Drink coffee? Like to laugh? Perfect, sounds like we just figured out your Saturday night plans. Join some of the funniest comedians in South Florida as they spill the beans AND the laughs, at the Undergrounds Coffeehaus for another Spill the Beans Comedy Show. Catch a glimpse of what you'll experience by clicking here.
Just like the wide selection of coffee, we brew an eclectic mix of comedians to ensure a little something for everyone – no matter their palate. Like your coffee strong and bold? There's a comedian for that. Maybe you prefer a smooth roast with understated hints of flavor. Yea, we've got laughs to match that too..
Our Headliner L.A. Hardy is originally from Cleveland, OH, and now lives bi-coastally in Los Angeles, and S. FL.. L.A. is a veteran and versatile performer you have seen everywhere. He was with the Comics On Duty Tour and was the second group of civilians to visit Iraq in the Fall of 03. The group performed 28 shows in 30 days in a variety of venues there. He has traveled with, and performed for, the US military in over 35 countries. In his words "I do it for the People."

You may have also seen him recently on Laughs TV, Comedy(dot)TV, Comic's Unleashed w/ Byron Allen, BET's Comicview 3x's, ABC's According to Jim , MTV, VH1, and The Fuse Network. His film credits include Universal Remote, China Dolls and Guess Who w/ Bernie Mac.

He has that face that makes you say I know that guy from somewhere and his voice can be heard regularly on Sirius/XM RADIO.
Described by some as the "Black Dr. Phil" due to his REAL observations and no holds barred style. He has the ability to make you laugh and reflect while continually entertaining.

He is married and a father of two children, and the material just keeps coming from there. A child of the 70's but a man of today. He has old school sensibilities and new school solutions to today's times

He is a renaissance man! A Professional Stand Up Comedian, Actor, MC, and The Entertainer with Flava for all seasons and occasions, but mostly he is that rare of men....he is bLACK dAD!!

Click here to get a glimpse of L.A.'s style of comedy.
The Spill the Beans Comedy Show is produced by the award-winning comedian, Fasil Malik. Fasil is known for his one-liners and deadpan delivery. He is a two-time Ultimate Miami Comedian finalist, a Florida's Funniest Comedian semifinalist, and the winner of the Coconut Grove Comedy Festival and Coral Gables Comedy Festival. He's funny, he's quick, and he's a huge fan of people who don't heckle comedians.
Be sure to get your tickets now as these shows usually sell out!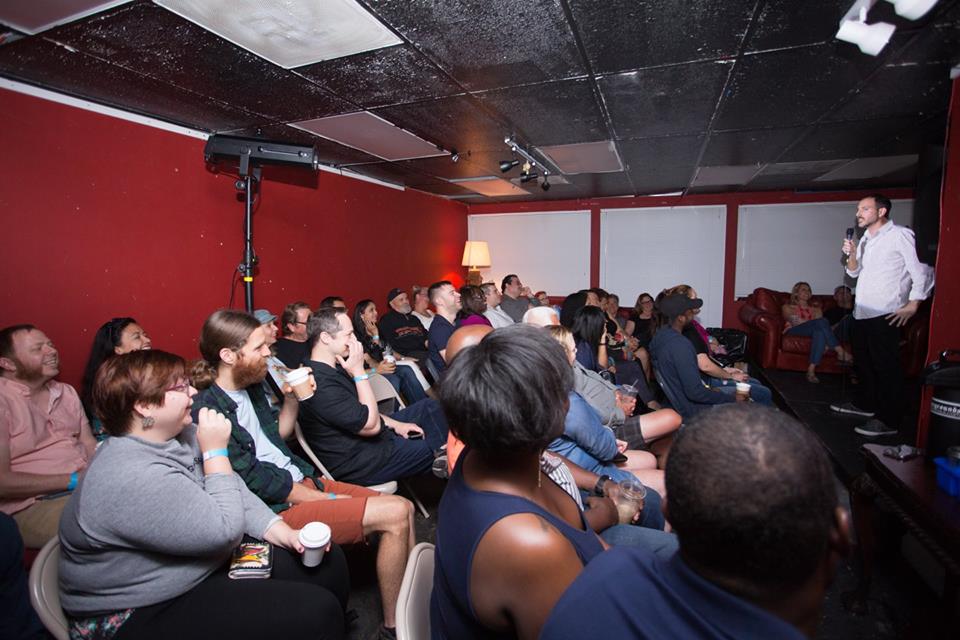 Date and time
Location
Undergrounds Coffeehaus
3020 N Federal Hwy
#5a
Fort Lauderdale, FL 33306
Refund policy