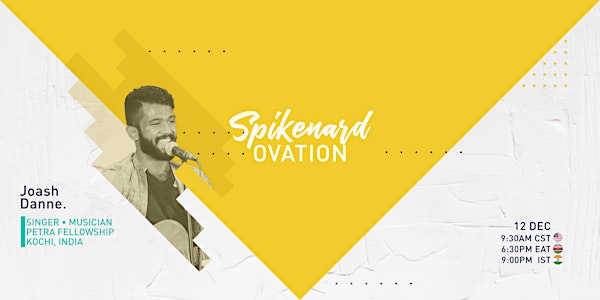 SPIKENARD OVATION | Featuring: Joash Danne
With a core value of CELEBRATION over comparison, we invite Joash Danne to the virtual stage. Join us for this standing ovation!
About this event
SPIKENARD OVATION 🥳
Featuring: Joash Danne
Bringing in the FINALE of 2022 for Spikenard Ovation is a singer and musician. Based out of Kochi, India, Joash Danne is most known for his role as a worship leader at Petra Fellowship.
More from our Guest:
Come join us as we pray, prophecy, and provide for the creative thought leaders of our generation. We aim to strengthen their work, and even glean from their wisdom. Join in each Monday for an opportunity to celebrate!