Location
UC Hastings College of the Law
Classroom A, 198 McAllister St
San Francisco, CA 94102
Description
Spies or Stereotypes?
The Case of Professor Xiaoxing Xi --Are Asian American Scientists Profiled as Economic Espionage Threats?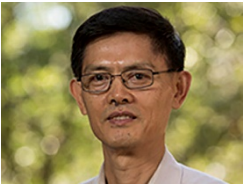 What would you do if your family was awakened at dawn by FBI Agents, some with guns drawn, who entered your home and arrested you without telling you why?
In this Post-Patriot Act America, do ordinary citizens have constitutional rights that protect against reckless investigations and prosecutions?
What are the civil liberties implications for all Americans if Asian American scientists, engineers and researchers are being subjected to reckless federal criminal investigations for economic espionage because of their ethnicity, national origin or race?
YOU ARE INVITED TO HEAR JOYCE XI, DAUGHTER OF PROF. XIAOXING XI, SPEAK ABOUT HER FAMILY'S ORDEAL.
UC HASTINGS LAW SCHOOL AND CHANCELLOR FRANK WU ARE HOSTING AN EVENT TO CONSIDER THE FAILED PROSECUTION OF AMERICAN CITIZEN AND SCIENTIST XIAOXING XI.
WHEN: FRIDAY 12:30-1:30 PM OCTOBER 23, 2015
WHERE: Classroom A, 198 McAllister St, San Francisco, CA 94102 (Map)
PANEL DISCUSSION:
Victor Hwang, Asian Pacific Islander Legal Outreach
Yaman Salahi, Asian Law Caucus
Peter Zeidenberg, defense lawyer for Professor Xi
Helen Zia, author
BACKGROUND
On May 21, 2015, Professor Xi was arrested and charged by the federal government for four counts of wire fraud, for allegedly transferring sensitive technology to China. After, Prof. Xi lost his position as the Chair of Temple University Physics Department and was forced to hire lawyers to help him fight for his innocence and to leave his work and students behind. On September 11, 2015, the US government dropped all charges. According to the New York Times editorial on September 15, 2015, "F.B.I. agents and federal prosecutors appear to have acted with reckless haste" in the rush to find "China's moles." [New York Times http://nyti.ms/1F2pOU4]
JOYCE XI, DAUGHTER OF PROF. XIAOXING XI, SPEAKS ABOUT HER FAMILY'S ORDEAL
"My father's case reflects some of America's most cherished ideals gone wrong. My father is a hard-working, innocent American who was presumed guilty. He devoted his life to academic research, for the sake of understanding the world around us better and contributing to his university and country — America. He had all that taken away from him in an instant." [USA Todayhttp://usat.ly/1LEKMVU]
RELATED EVENTS:
10/21 WEDNESDAY 7:30 PM, STANFORD UNIVERSITY LAW SCHOOL
10/22 THURSDAY 12:45 PM, UC BERKELEY LAW SCHOOL