Come celebrate the legend of Spider Sabich, watch the new film + his induction into the US Ski & Snowboard Hall of Fame + Party like a Pro!
About this event
OFFICIAL SCHEDULE OF EVENTS
Daytime NASTAR National Finals | Spider Sabich Race Arena
3-5 pm Bud Light Aprés Concert | Base Village | Outdoor
7-9pm Spider Sabich Celebration | Viewline Ballroom Viewline Snowmass
7:00-7:25 Cocktails and seating
7:30 Spider Lives | Aspen-Snowmass film premiere
8:00-8:15 Post film conversation
8:15 Hall of Fame Induction Ceremony
9:00 – 11:00 Party Like A Pro Reception with 70's-themed Dance Band
*Schedule subject to change | *Will abide by local and federal covid restrictions
Come celebrate the legend of Spider Sabich. Watch a new film about this American skiing icon + witness his induction to the US Ski & Snowboard Hall of Fame + Party Like A Pro to the beat of a Bud Light 70's dance band. All Free for the Roaring Fork Valley community and the greater ski tribe.
The Bob Beattie Ski Foundation invites you to celebrate the life of one of American skiing's greatest legends, the late Spider Sabich, upon his induction to the U.S. Ski & Snowboard Hall of Fame. The April 8th event at the Snowmass Conference Center will feature a tribute film exploring Sabich's life from childhood to his tragic death at age 31. Spider Lives traces Sabich's racing path, including competing on the World Cup and in the Olympics through his marque superstar status during World Pro Skiing's formative years. Historic footage is weaved with storytelling from Spider's friends, teammates, and family. The film presents a fresh look at a skiing idol whose light will now shine bright among the pantheon of skiing legends.
A ceremony will follow that officially inducts Sabich to the sport's Hall of Fame, with his image and story to be forever shared and his accomplishments to be inspiration for future generations. Bud Light will then host a 70's dance band to celebrate like the pro tour of the era.
Tax deductible donations for the making of Spider Lives, and for all the work done by the Bob Beattie Ski Foundation, can be made upon checkout and onsite during the celebration.
Donate no later than January 31, 2022 to have your name added to the film's credit scroll along with a who's who in the skiing world. Donate $1,000 or more and be a member of Team Spider, recognized at the celebration.
Please know that all excess money beyond the film's cost will be used for Bob Beattie Ski Foundation's primary purpose, to help get more kids on skis. We work to find ways to ignite, inspire, and accelerate programs devoted to bringing the sport to all children regardless of economic circumstances.
Want to know more about the Bob Beattie Ski Foundation? click here!
NOTICE REGARDING COVID-19 VACCINATION POLICY
Attendees at all Hall of Fame and Snowsport History Celebration (SHC) events and activities --as determined by the Organization in consultation with local public health authorities– are required to show proof of vaccination or of a negative COVID test within the prior three days. Venues and activities subject to such rules may include on-snow events, conferences, and all other indoor and outdoor events.
Please note that proof of identification in the form of a driver's license or government issued photo identification card must be presented along with proof of vaccination status or negative test. Acceptable proof of a COVID-19 vaccination includes a physical CDC vaccination card, a true photocopy of the card, or a true photo of the card on a mobile device. Cardholders must be at least two weeks past receiving (a) their first dose of the Johnson & Johnson vaccine or (b) the second dose in a two-dose series vaccine (e.g., Pfizer-BioNTech or Moderna). Other apllicable vaccine types administered internationally must be on the World Health Organization emergency use listing to be accepted.
For those who cannot provide proof of vaccination, documentation of a negative test taken within three days of the event activity will also be accepted, along with a written attestation that the attendee is not feeling ill and has no fever. An external temperature check may also be required on site.
The test result presented must be a SARS-CoV-2 viral test (either nucleic acid amplification test [NAAT], including polymerase chain reaction [PCR], or antigen test) with Emergency Use Authorization from the U.S. Food and Drug Administration. Home tests will not be accepted.
More specifically, any test result must be in the form of written documentation (paper or electronic copy). The documentation must include:
1. Test result.
2. Type of test (indicating it was a NAAT or antigen test).
3. Entity issuing the result (e.g., laboratory, healthcare entity or telehealth service).
4. Specimen collection date. A negative test result must show the specimen was collected within the three days before the event to be attended. A positive test result for documentation of recovery from COVID-19 must show the specimen was collected within the three months before the event.
5. Accompanying proof of identification in the form of a driver's license or other document that visibly identifies the person on the test result.
All attendees aged five and older at SHC designated events will be required to follow current face coverings requirements, which may include wearing a mask at all times throughout the venue including in seats, except when actively eating and drinking. An appropriate face covering fully covers the nose and mouth, is not constructed of mesh or lace, and does not have openings, holes, valves, or vents. Attendees agree to politely abide by such rules at all times while in attendance, or be subject to ejection from the event without refund, regardless of state or local laws that may recommend more permissive procedures.
Children under age 12 do not need to provide proof of vaccination or a negative test, but are subject to all other requirements.
These rules are subject to change or modification as conditions may require in the sole view of the event organizers.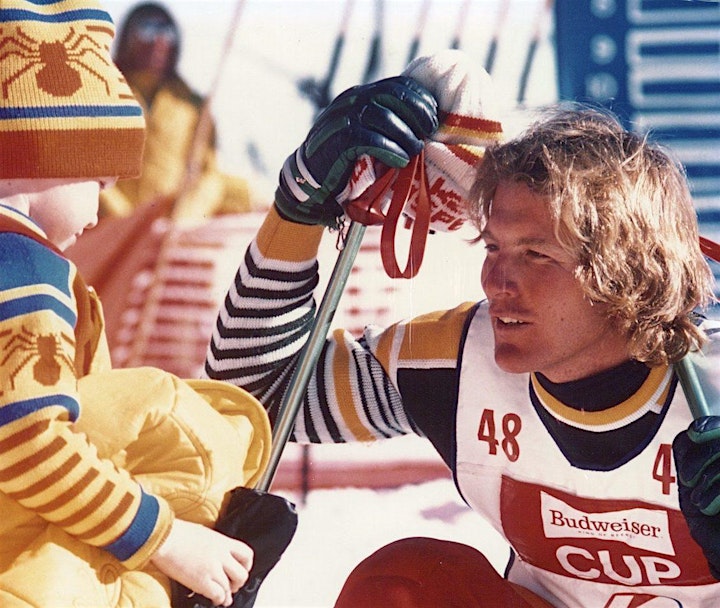 Organizer of Spider Sabich Hall of Fame Induction Celebration