Description
The weather is getting cooler and leaves are starting to turn. Fall is finally here which means it is the perfect time to spice up your cooking and home decor with a variety of seasonal flavors and warm meals to chase away the chill. Join us on Friday, October 20 for an exclusive event at The Spice Suite DC!
Rebecca Margao of The Black Rebecca (www.theblackrebecca.com) and Celena Gill of Celena Gill Design (www.celenagilldesign.etsy.com) will show you how to create autumn-inspired cocktails and design cozy spaces.
Rebecca will demonstrate how to:
Make fall inspired cocktails using seasonal ingredients
Celena will demonstrate how to:

Use every day decor to spice up your living space
How to add subtle touches of fall DIY while entertaining
Samples will be provided and fun giveaways will be available throughout event! Every attendee will receive a complimentary Celena Gill Design shopping bag and a chance to win a FREE design consultation from The Black Rebecca.
This is a family-friendly and FREE event. Printed tickets are not required for attendance. Seating is available on a first-come, first-served basis.
ABOUT THE ORGANIZERS
Celena Gill, Esq, is a nationally recognized lifestyle expert based in the Washington DC Metro area. Celenabelieves that the secret to a nourished, happy life is to develop a healthy relationship with food, our minds and our bodies. Although she has degrees in psychology, anthropology, education, and law; she was divinely led to entrepreneurship after losing her dear mother Benita to breast cancer in 2006. Celena was finally moved by the deathbed confession of her mother to transform her own life. Her mother told her, "I regret that I didn't live thelife that I really wanted to live. I was too afraid. Don't live your life that way. Live your life your way." That revelation prompted Celena to drop her educational and law careers to pursue her own dreams with the support of her husband, Patrick and four sons (Nasir, Collin, Ryan, and Austin). She set out on a course to design a career where she could completely utilize her giftings. Out of this, Celena Gill Design was born, specialzing in custom home decor and apparel. She has provided her expertise to the Washington Post, Essence Magazine, The Washington Examiner, Esquire Magazine, the Baltimore Business Journal, iVillage, AOL, NBC, CBS, CW, Fox, ABC, Lexus, Jet Magazine, IBM, the George Washington University, DC Public Schools, Aquafina, Verizon, TV One, Universal Pictures, nationally syndicated The Bill Cunningham Show, and various lifestyle websites.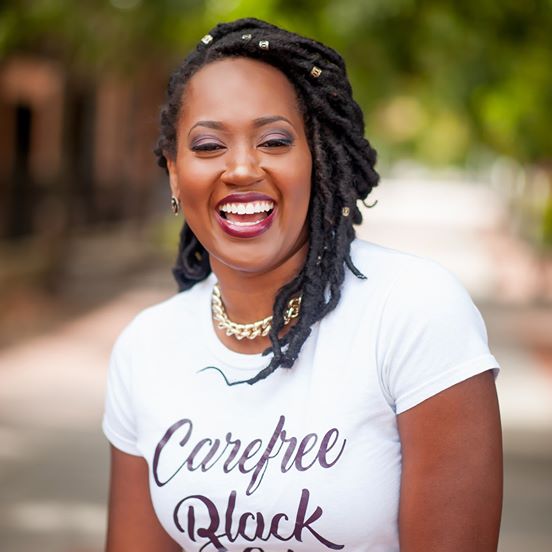 Rebecca Margao:
Rebecca Margao is The Black Rebecca; a lifestyle expert for all things at-home. With a knack for executing luxe style on a budget, she's the go-to for scouting a deal on Craigslist or hosting an at-home event for your friends. Her unique services are sought after by corporate and individual clients alike.
Rebecca has been featured on NBC Nonstop, Washingtonian.com, NBCWashington.com, WUSA 9, Let's Talk Live, and is a monthly on-air lifestyle contributor for Good Morning Washington.