Description

SPFB Workshop: What is SPFB?
---
Are you a student organization on campus that could benefit from up to $10,000 in funding for your event? Interested in learning about how you could qualify for a share of the $120,000 budget that SPFB provides for organizations on campus to benefit the UCI community?
Join SPFB in this informative workshop on November 29th, from 7-8PM in Pacific Ballroom A in the Student Center to learn about the funding approval process, a review of the requirements, expenditure guidelines, and the benefits of applying through SPFB. We will end with a thorough Q&A session where you can ask all of your questions.
Don't miss out on this chance to familiarize yourself with SPFB and how we can help fund your event!

If you plan on going to this event, please RSVP through this Eventbrite for every person attending. The tickets are free, and it will allow us to get a rough idea of the crowd we are working with.
What is ASUCI SPFB?
---
The ASUCI Student Programming Funding Board (SPFB) is responsible for managing and allocating the ASUCI Senate approved program funding allocation to undergraduate organizations. The purpose of the Undergraduate SPFB is to ensure through the review and approval process that the selected undergraduate organization programs are open to the entire campus community, have broad campus appeal, and promotes social, cultural and educational activities that are of interest to the greater campus community.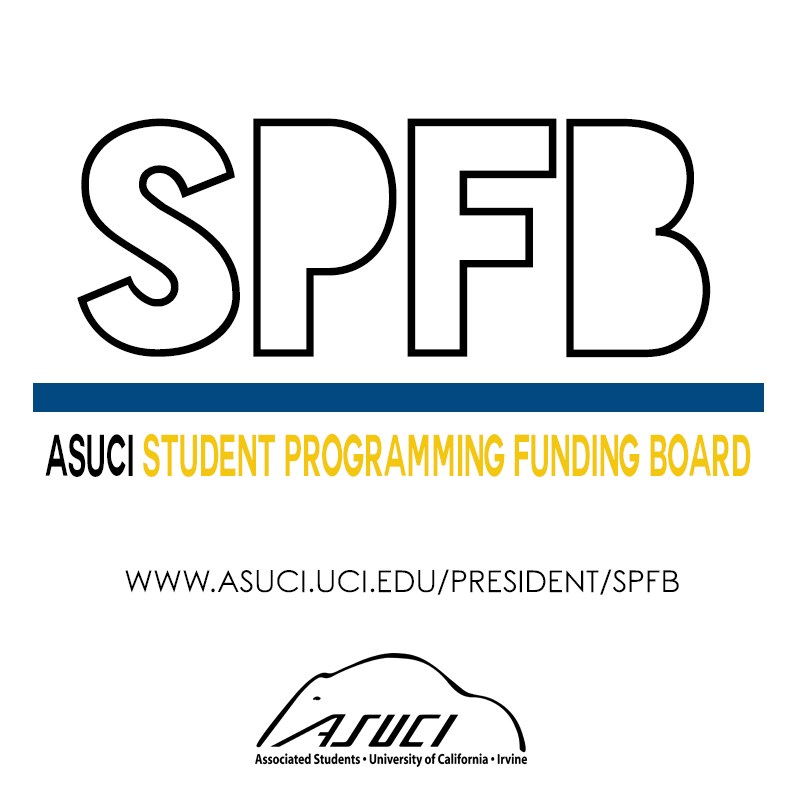 Stay Updated!
---
Make sure to like or follow our Facebook Page for future workshops and updates:
https://www.facebook.com/studentprogrammingfundingboard/?fref=ts