10 years ago SPEEDSUIT premiered in the Bronx at Thessalonia Worship Center to over 400 people. Now, we're celebrating the milestone!
About this event
'SPEEDSUIT' is a 2012 American teen drama film by writer/producer/director Allen Paul Weaver III and co-produced by Monique Lisa. The independent film is based on Book One of Allen's Speedsuit Powers Young Adult Fiction Series.
The film stars Dameon Reilly, Jr and Justin Jenkins as two boys struggling to navigate life without their fathers; and examines how a father's presence or absence impacts his son.
These two young men's powerful performances are complemented by solid acting from the rest of the main and secondary cast: Okema T. Moore, Erik McKay, George Robert, Natalie Guerrero, Jim Coakley, Sr, Anissa Chalmers, Steven Strickland, Dameon Reilly, Sr, Duane Granston and Michael Alex Joseph.
Help us CELEBRATE the 10-Year Anniversary of SPEEDSUIT and see what's coming next...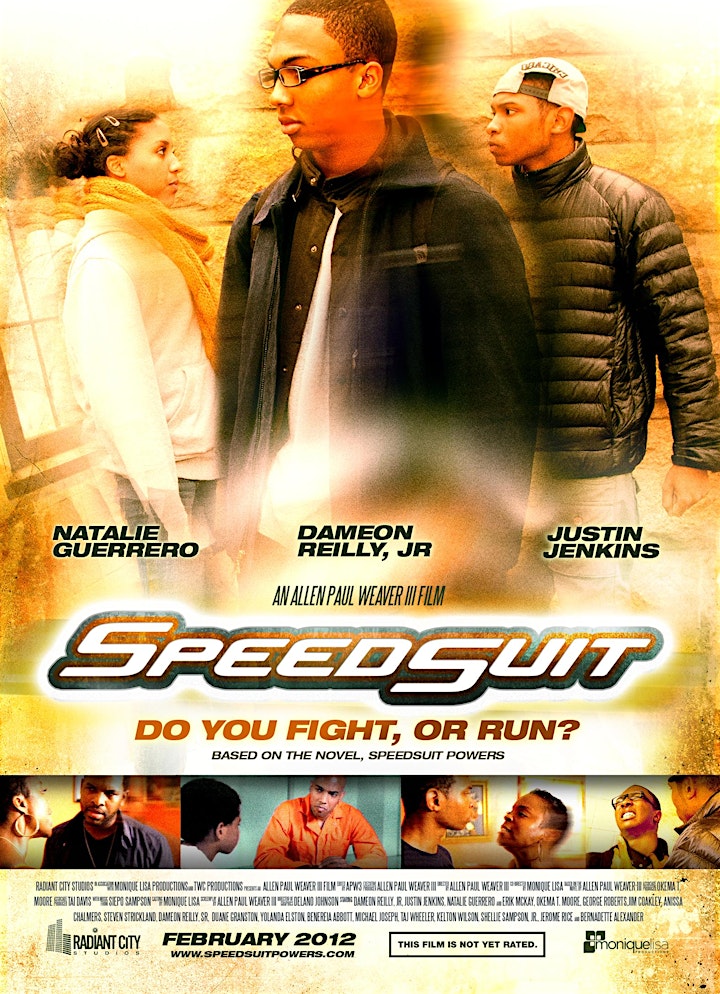 June 24, 2022 @ 7:00pm | RSVP to reserve your spot and follow us on the journey!