Speedliter's Intensive - Baltimore MD / Washington DC

Thursday, December 13, 2012 from 9:00 AM to 5:00 PM (EST)
Event Details
EVENT POSTPONED -- DUE TO HURRICANE SANDY -- RESCHEDULED FOR Thursday, DEC. 13.
Due to Hurricane Sandy, the Oct 30 Intensive has been rescheduled for Thurs. Dec 13. Refunds for Oct date will be issued upon request. Or you may hold on to your ticket for the December date.

SPEEDLITER'S INTENSIVE™
Learn to Craft Great Light with Canon Speedlites
This one-day seminar focuses exclusively on Canon Speedlites. You'll get the how-to and why-to specific to your Canon gear. It's called 'Intensive' for a reason—a ton of information will be headed your way all day.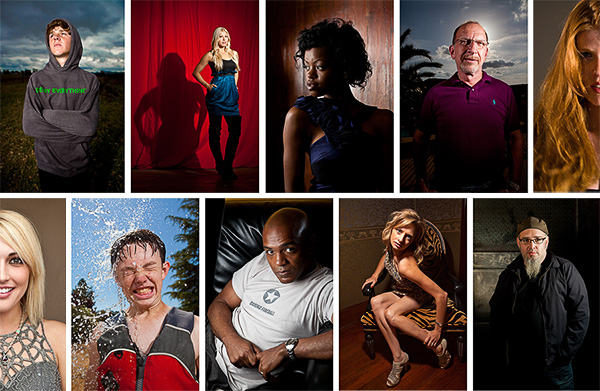 Taking the Mystery and Confusion Out of Canon Speedlites
Canon flash photography need not be confusing or frustrating. The keys to creating striking images with flash are: (1) manage the ambient light with your shutter, (2) get your flash off the top of your camera, and (3) modify the shape of the light to fit your vision. Even if you have just one Speedlite, you can create beautiful photos without a load of extra gear.
For Beginners and Pros Alike
This seminar is for anyone who wants to learn how to get their Speedlite(s) off the top of their camera and to start crafting well-lit photographs. Regardless of whether you're a novice with one Speedlite or an experienced shooter with many Speedlites, your Speedlite technique will jump to the next level after investing a day at the Speedliter's Intensive™.
You'll Take Home a Guide and Checklists
The Speedliter's Intensive™ presents so much information that at some point you'll probably think, "I can't absorb one more detail." Don't worry. Most of the note taking has already been done for you. Every attendee will receive a guide that ties the day's presentations to specific pages in Syl's best-selling Speedliter's Handbook. Detailed info about new gear and techniques, such as Canon's 600EX-RT Speedlite system, and checklists for Syl's lighting workflows also will be included in the Guide. Bring your copy of the Speedliter's Handbook and Syl will be happy to autograph it (order the book here).
SPEEDLITING FUNDAMENTALS—Morning Topics

How You See vs. How Your Camera Sees

Deciding Between Flash and Continuous Light

Which Canon Speedlite is Best for You?

Selecting a Camera Exposure Mode: P, Av, Tv, Manual

Choosing a Speedlite Mode: E-TTL, Manual, Multi, External, and the new Group Mode

How to Control Your Speedlite From the LCD on Your Camera

Fine-Tune Your Shots with Exposure Compensation & Flash Exposure Compensation

Best Modifiers for Speedlites (Large and Small)

Ways to Trigger an Off-Camera Speedlite

Powering Your Speedlite: Batteries, Chargers, and External Packs
ADVANCED SPEEDLITING—Afternoon Topics
How to Use Speedlites Outdoors in Bright Sun—High-Speed Sync

How to Use Speedlites in Dim Light—Second-Curtain Sync

Going Wireless with Canon Optical Slaves (580EX, 430EX, etc.)

Going Wireless with Canon Radio Slaves (600EX-RT)

Lighting Portraits With Speedlites

Mixing Speedlites With Monolights and Strobes

Using White Balance and Gels for Color Correction and Color Effects

Tips for Event, Wedding, and Sports Photographers
OTHER DETAILS
Event Format: Syl will share his insights on Speedliting through talks, demos, and multimedia presentations from several of his more noteworthy location shoots. Although there is not enough time for students to shoot during the day, you are encouraged to bring a DSLR and Speedlite so that you can follow along with the button and dial demonstrations.
Lunch: Lunch will be on your own. There are several food joints nearby.
Refunds: We understand that life happens. For tickets purchased prior to October 23, we will provide a refund, if requested prior to October 23. No refunds will be provided for tickets purchased on or after October 23. If something comes up in your schedule, you may give your ticket to a friend. Just send us an email before the event date to let us know the details.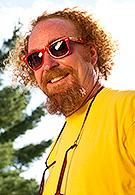 Syl Arena freely admits that he is obsessed with light—seeing it, capturing it, and sharing it. A lifelong shooter, Syl is the author of the international best-selling Speedliter's Handbook. His new book Lighting for Digital Photography will be published in late October.
Syl is a popular workshop instructor who teaches internationally. During the past year he has taught for Santa Fe Photo Workshops, Maine Media Workshops, Paso Robles Workshops, and Gulf Photo Plus in Dubai. In April 2013, Syl will lead a photo tour to Cuba.
Syl often writes about Speedliting on his blog, PixSylated. He has also produced a number of articles about his Speedliting techniques for the Canon Professional Network. You can see his portfolio on SylArena.com.
EVENT VENUE—Holiday Inn Laurel West, 15101 Sweitzer Lane, Laurel, MD 20707. Tel (301) 776-5300. You can find directions on this page.
SPONSORS—the Speedliter's Intensive tour is made possible through the generous support of the following companies.
When & Where

Holiday Inn Laurel West
15101 Sweitzer Lane
Laurel, MD 20707


Thursday, December 13, 2012 from 9:00 AM to 5:00 PM (EST)
Add to my calendar
Organizer
Syl Arena / PixSylated.com
Syl Arena is the leading authority on squeezing every ounce of creativity from Canon Speedlites. His 'Speedliter's Handbook' has been translated into six languages and remains an international bestseller.
Speedliter's Intensive - Baltimore MD / Washington DC